Advertisement

---
| | |
| --- | --- |
| | Expert Post Whore |
by prozacman » Sat Aug 03, 2013 10:03 pm

Do I have enough news here for a front page article or should I just save it for SD's podcast article?

And now for more Cosplayers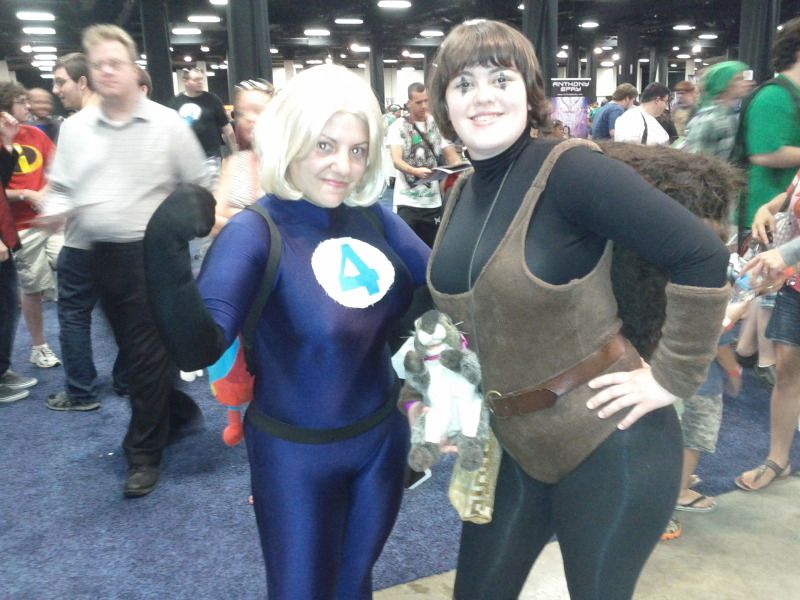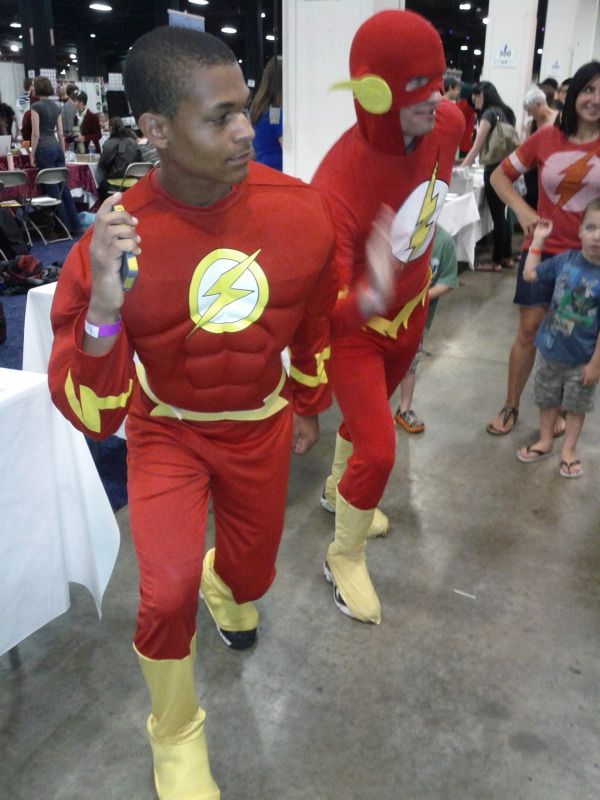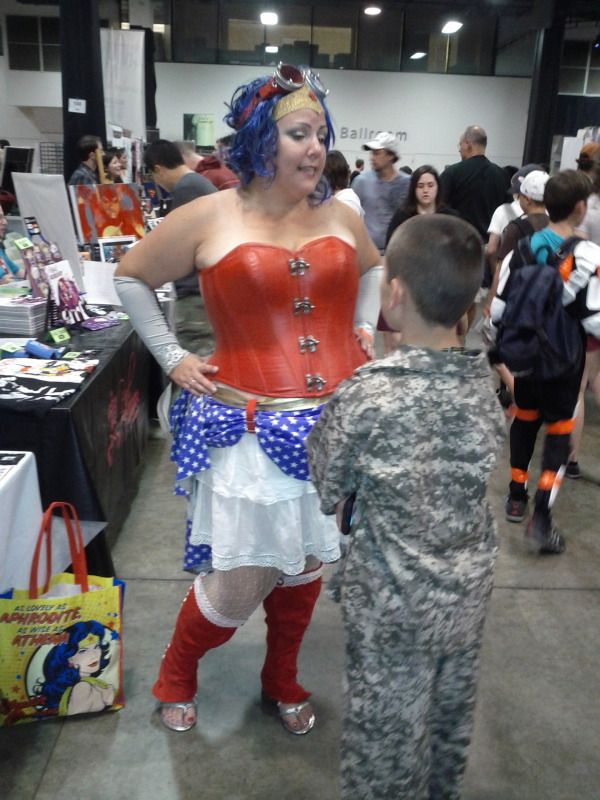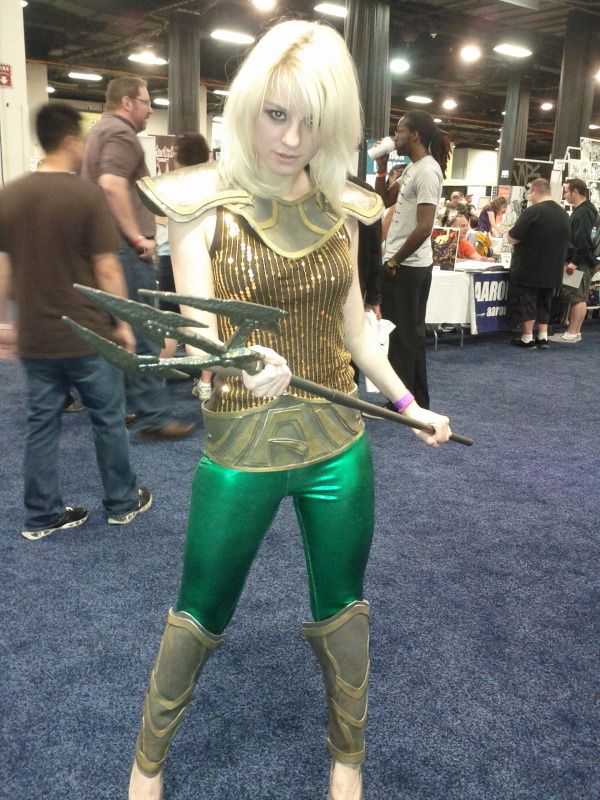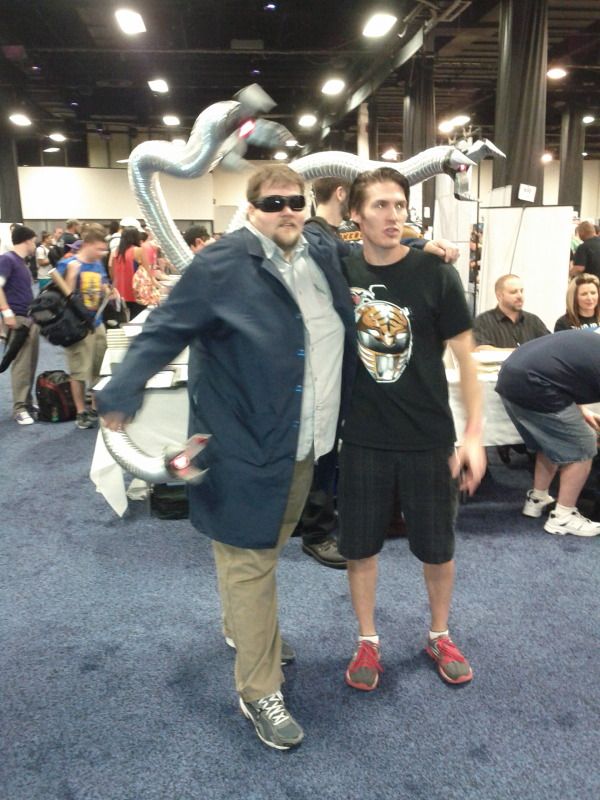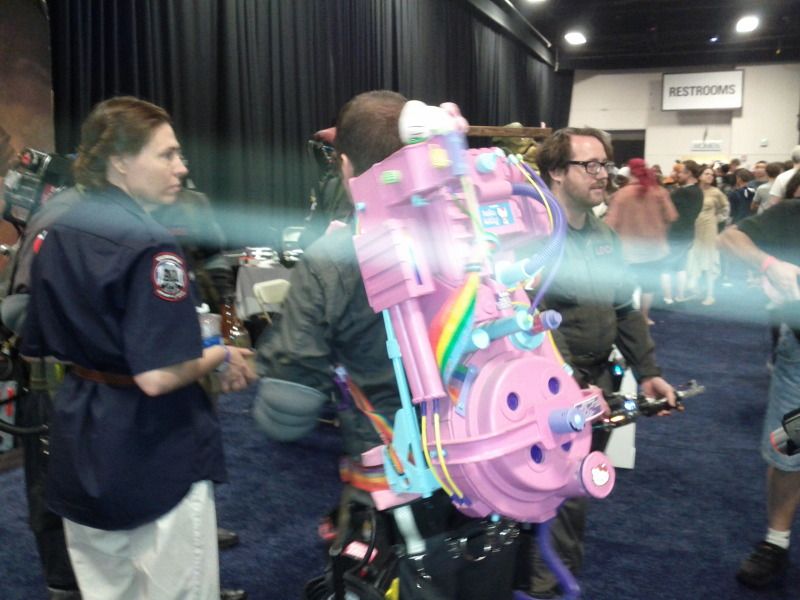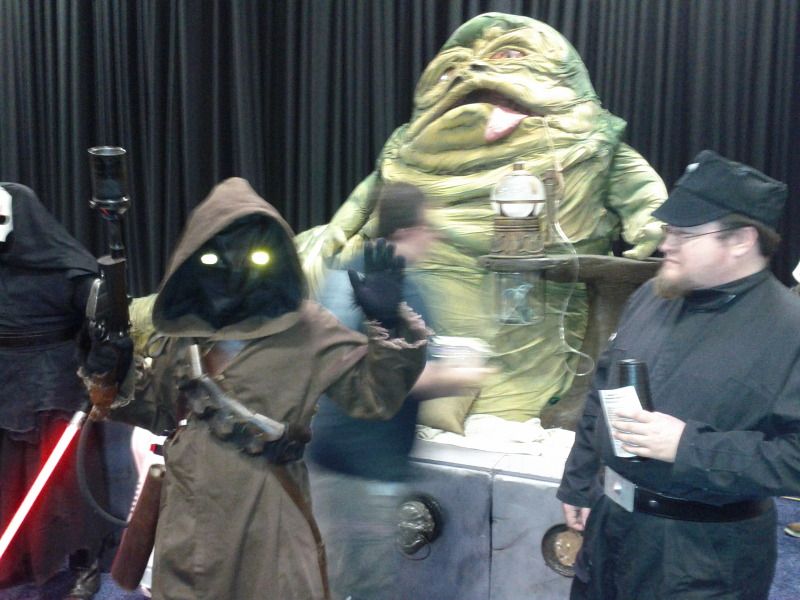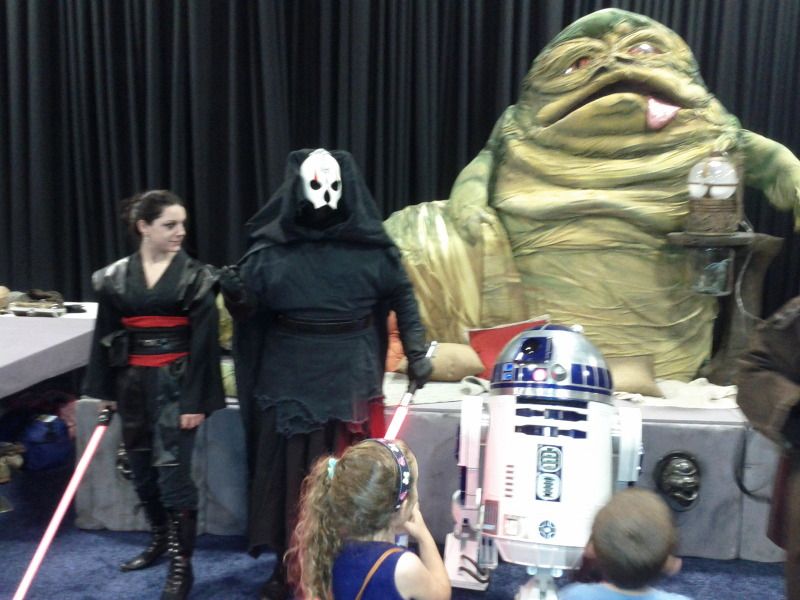 | | |
| --- | --- |
| | Expert Post Whore |
by prozacman » Sat Aug 03, 2013 10:24 pm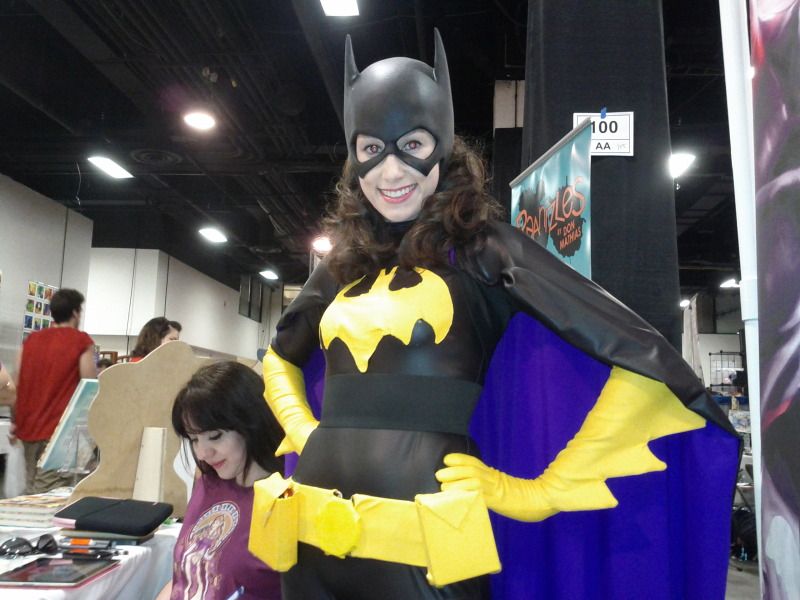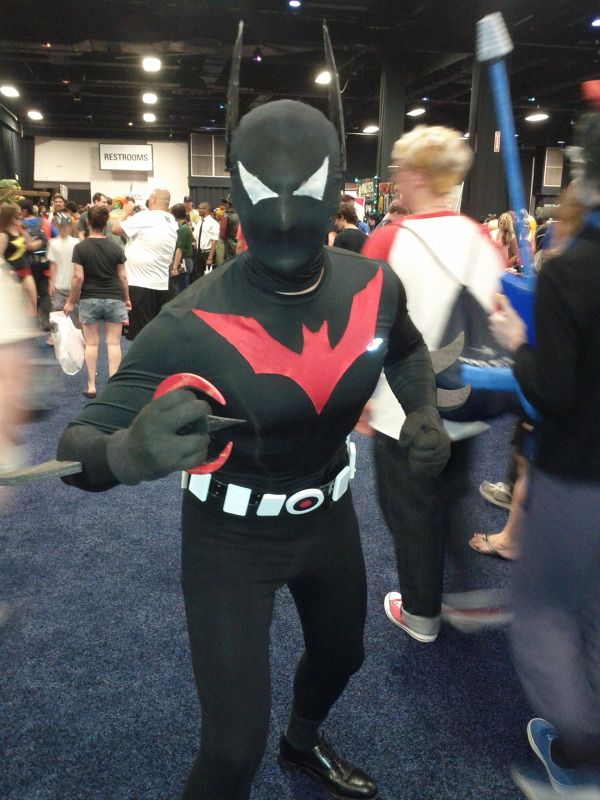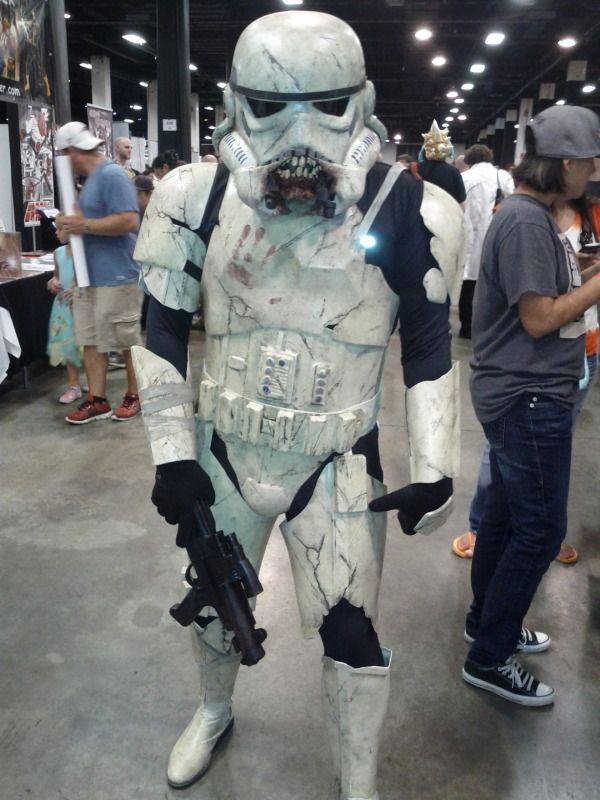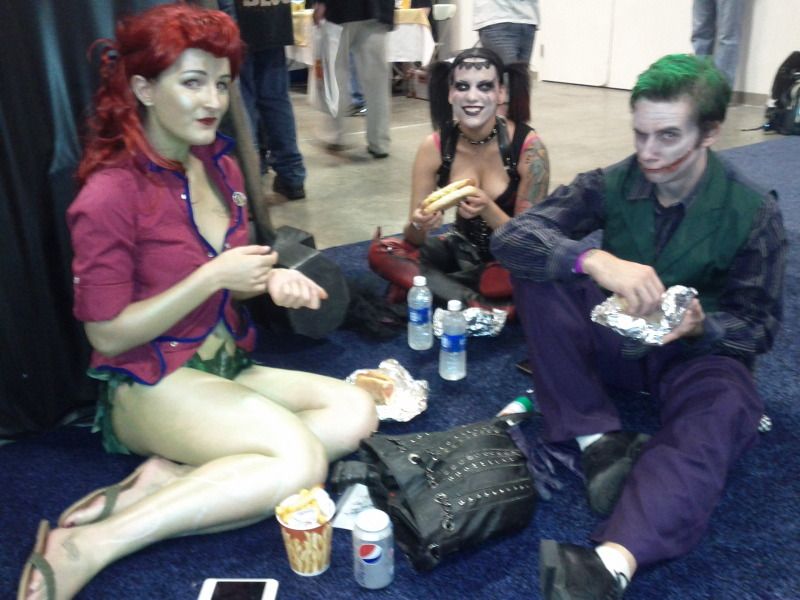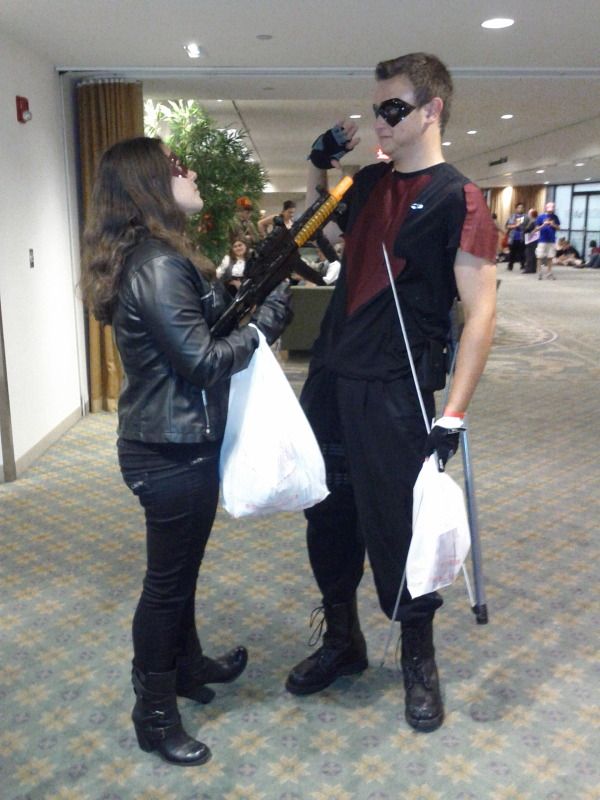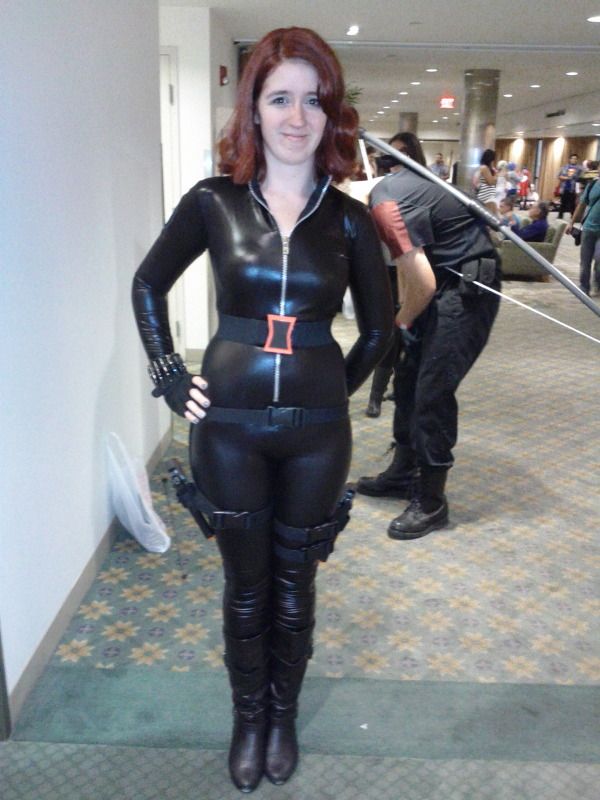 | | |
| --- | --- |
| | Expert Post Whore |
by prozacman » Sun Aug 04, 2013 9:56 am

I'll be calling into the Outhouse Pirate Podcast tonight at 9:30 pm to talk about the CON. Join us for the live show and even call in if you have any questions. Link for the show is below. At show time, click on the button that says join the call and allow the pop up chat room window to popup. We can help you out from there is you want to call in.

http://www.talkshoe.com/talkshoe/web/ta ... 036&cmd=tc
| | |
| --- | --- |
| | Rain Partier |
by bkthomson » Sun Aug 04, 2013 10:55 am

Might be worth it for a return myself.
| | |
| --- | --- |
| | Expert Post Whore |
by prozacman » Sun Aug 04, 2013 12:51 pm

Marvel panel with Mark Bagly, Mike Choi, David Mack, and Brandon Peterson.

What they like about a marvel now.  Joking around.  Mikes are low hard to hear.

Bagly talking about working on Galactus destroying Ultimate U.

David Mac shows up late

Moderator asking how they got into comics.  Couldn't hear Brandon.
Choi says he got into topcow by asking forninternship.  Eventually moved up the 
Latter.  
Bagly says he worked for Lockhead before finally entering marvel by doing the Try Out Book.  
David Mack says that he almost went into military, but art teacher helped him put together a portfolio.  That was when he made his first comic.  Made 55 page Comic. Got a collage scollership based on portfolio.  Was getting work in comics his freshmen year of collage.  

Paterson is talking about the proses of creating, dealing with management, and getting approvals (toy people, editorial, marketing).  Some times up to four people have to approve a project.  Likes working on ulternate universe since there is less red tape.  Likes comics compared to other industries because it's more red tape in them.

Bagly comments on some of the Use of desines.

Choi talks about Nightcrawler and crowd cheers when they mention that he's coming back to life.  

Floor opened up to questions
Some one asked about fate of Ultimate Univers.  Bagly says not to his knolage

Question for Mack that I can't hear.  Mentioned DD trade that is on NY Times Best Sellers list. David talks about Dare Devil book he is writing with lots of people that have worked on DD.  ten years latter book.  

Bane cosplayers asking question. About age of Ultron.  Perteson talks about why Bendis did AU the way he did.  Wanted walking dead type story about the heroes dealing with aftermath.  AU isn't over, book coming up that will deal with consequences of all the time traveling.  

Times up room cleared
| | |
| --- | --- |
| | Expert Post Whore |
by prozacman » Sun Aug 04, 2013 12:58 pm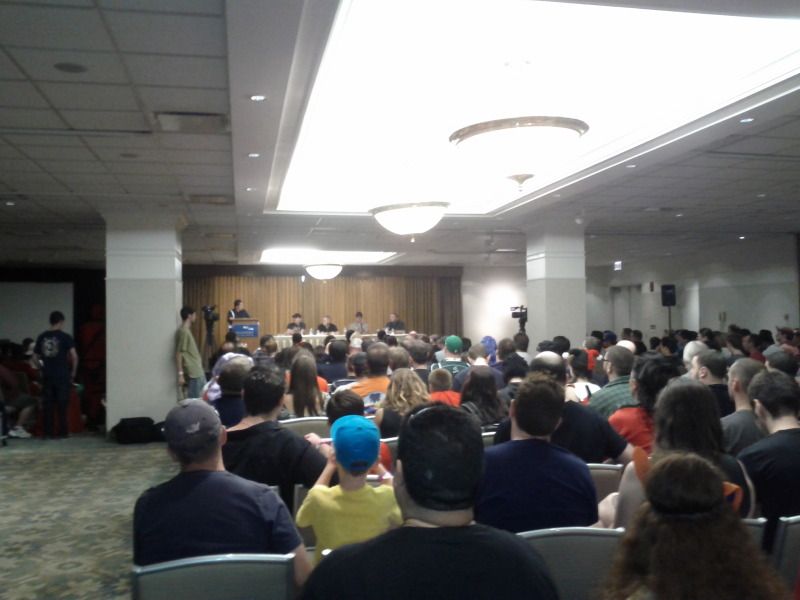 | | |
| --- | --- |
| | Expert Post Whore |
by prozacman » Sun Aug 04, 2013 2:04 pm

How to pitch to publishers with Anthony Del Col. 

If your doing single issues, pitch TPB sized story.

Taks about putting together pitch package.

Talked about raising 350k
Question how much you need.  Answer about 50k.  Roughly 6 issues.  

Question was comic done or based on your background?  

Publishers want partners that will market the book.  They attend 20 to 30 cons a year.

Had elaborate outlie in package

Not necisary to make specific to publisher beyond cover letter and contacts.

Question how were pitch packages sent out?  Answer trying to contact editors.  
Personal marketing important.  How will they previe you off the bat.  
Good shows to pitch at
Seattle 
Wonder Con
C2E2

What are good way to get artist
Pay!
Average $100 page. 
They will want back end on royalties.  Split depends o how much you can pay up front.  

Chain of Tital.  Important.
Get NDA copyright before pitching.
Copyright is active date sent, not approved.  
Copyright whole story.  Can't 

Do you tell the ending to the story pitch package.  Mostly yes.  

Back to pich package.  
Elivator pitch for first page.  
Character desin on secondary page
Each page of package gives more information.  

Talkmto every one on what you might be doing.  Never know who will be the one to get you to the wright people.  

How to find artist.  Deviant art good place.

Back to PP.  third page has text sinopsis.  Have lots of white on page to make text less intimidating.

Image model. Finished product and they print it. 25k for image than rest go to you. Marketing is up to you. They are just middle man.

Other deals
50/50 split on property Dark Hours. They give you budget on comic. They controle property beyond comic.

Q what is benefit of image deal? Low to no interference and you controle property.

Self publishing. Like image but add printing to cost. Must go through dimond.

Being with publisher, help sell to retailers.

Know your audience who will want your book.

When pitching persistence

Email delcol@killshakespear.com.
| | |
| --- | --- |
| | Expert Post Whore |
by prozacman » Sun Aug 04, 2013 2:50 pm

Stop waiting and Make Your Comic!

Amy Chu, Erica Sholts, Gregory O'Conner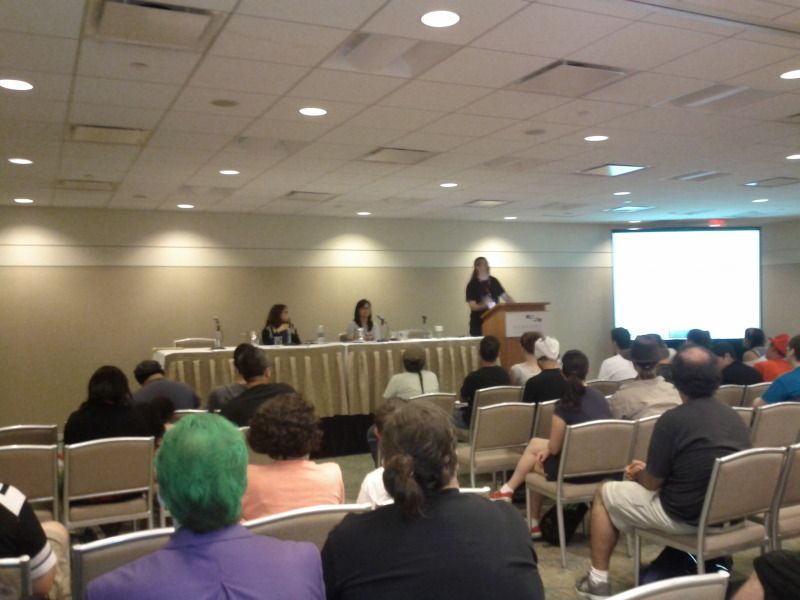 Pencil Jack, Tumbler, and Deviant Art.

How team is put together
Amy Chu - looks for interiors 

Tyler James of Comics Tribes shows up late
Says he post on want ads.  Digital Webbings.  More money you offer the more talent will come to you.  

Erica says to check out artist ally at cons

Where to find Artist.  art

Comics Experiperiance resours for learning.  

Hotel after con place to meet people.

Getting book published 
Rink
Ka-Blam
Digitalroom
Uprinting
Ready comics
Docopies 
Comics Express

Don't go to Kinkos!  

Figure out how long it takes to do your work.  How long it takes yours partners to do their work.  Give extra time in scedual.  

ComiXology Submit
Indy a planet 
Issu.com 
Graphic.Ly

Tumbler
Wordpress
Own sight

Tyler James
Put as much out as you can

O'Coner
Put some out for free before charging.  
Dirk Manning model free on web but people will still want hard copy

Put pro time into publishing web comics will build audience.  Proof kick starter will be worth it to investors.  

After you have book how to do cons
Upcomingcons.com
Conventionscene.com 

Go to cons that will have the crowd that will by your book.  Ask creators with similar work what cons are good.

Check web sights of crators you like for cons they go to.

QnA
Get your ideas written or notated as soon as you can.
Do short stories first to prove to your self you can do it.  

Be ware of the sexy new idea.  Plow throgh project till finished.  Save notes for latter project.  There will be times when current project will become dull to work on.  Get through it.  

Promoting book
Get endorsements and have everyone you can to promo your book.

Copywirte
Can't copywrite idea.  Just what is written.  

Comic script archive to see how people format scripts for writers.  
| | |
| --- | --- |
| | Expert Post Whore |
by prozacman » Sun Aug 04, 2013 7:17 pm

Cosplayers of Day 2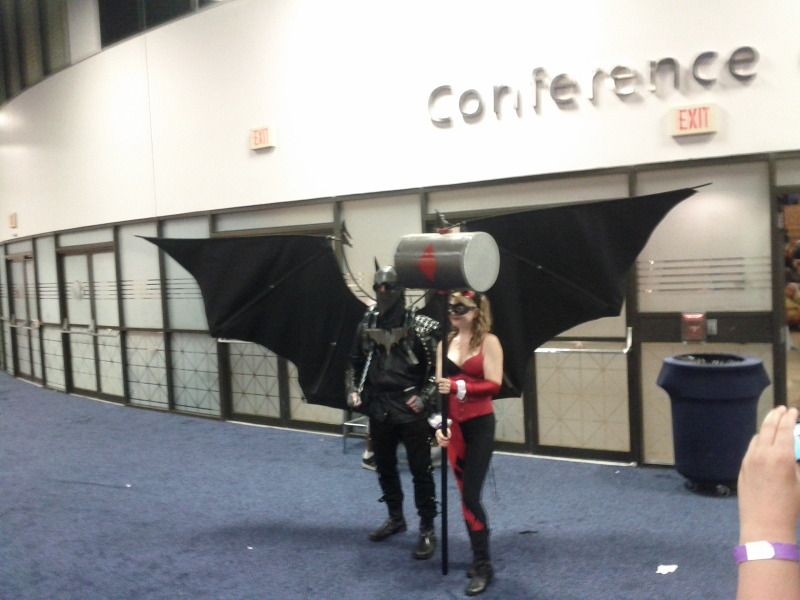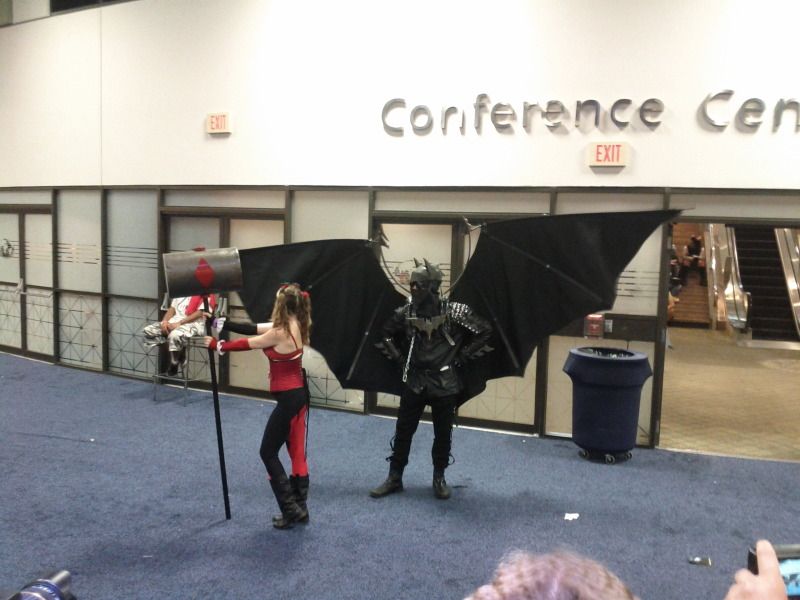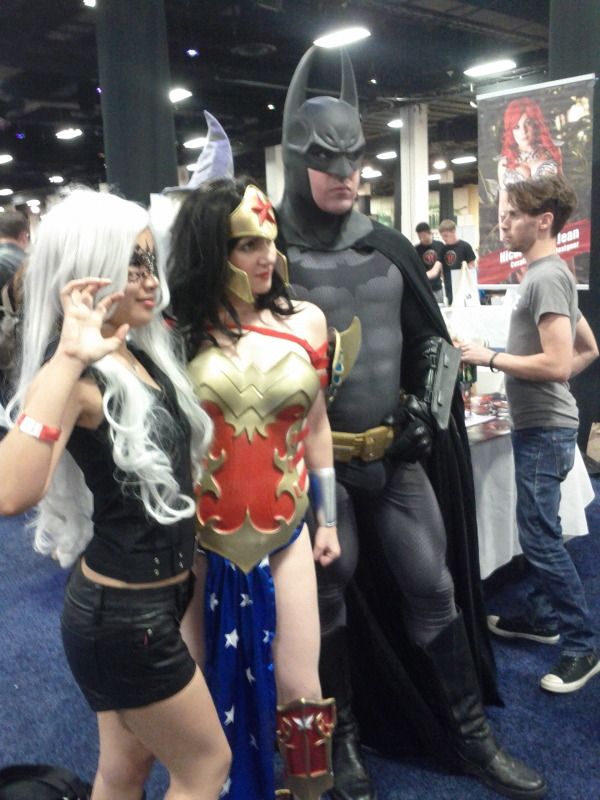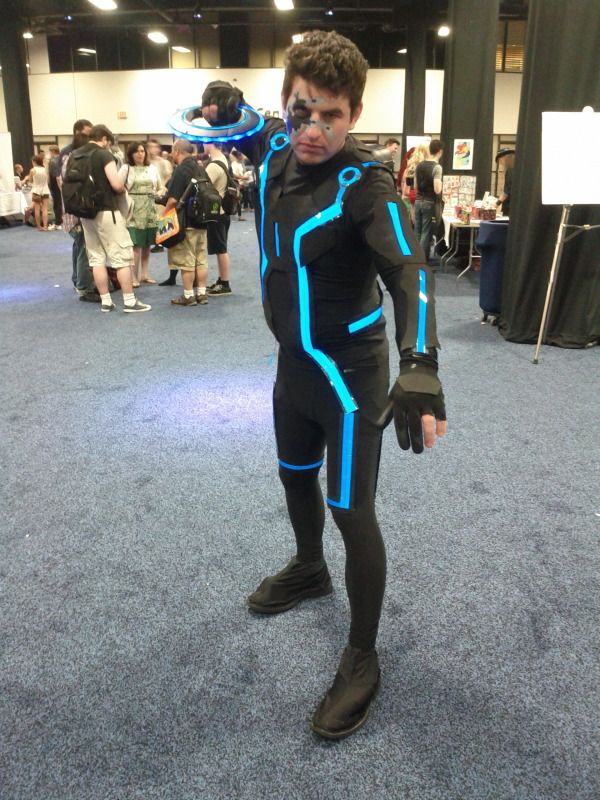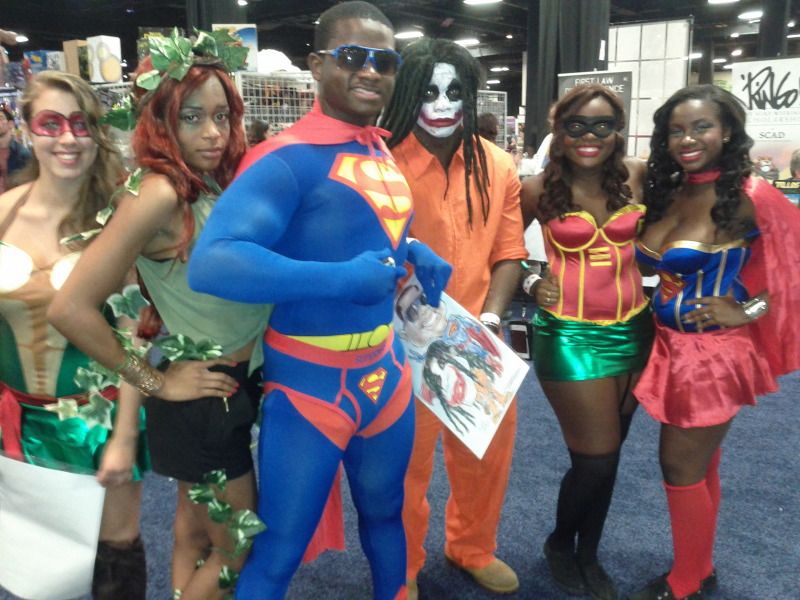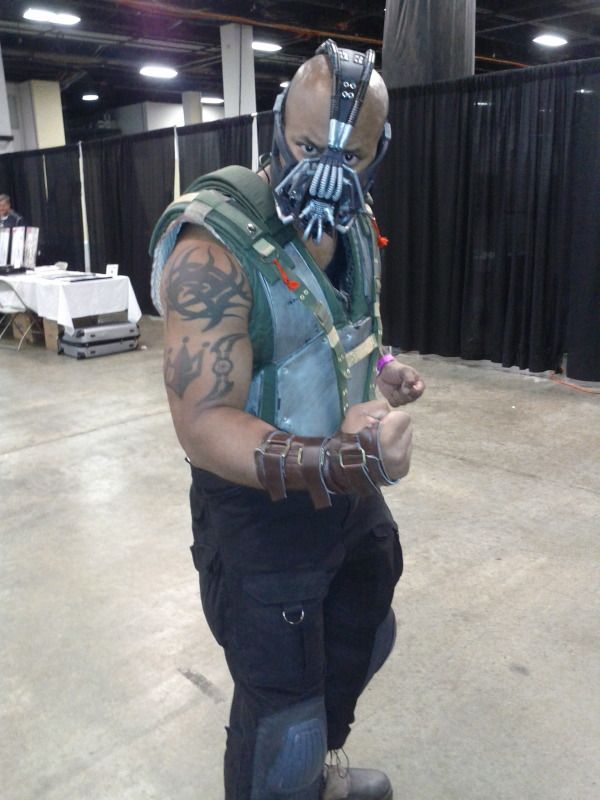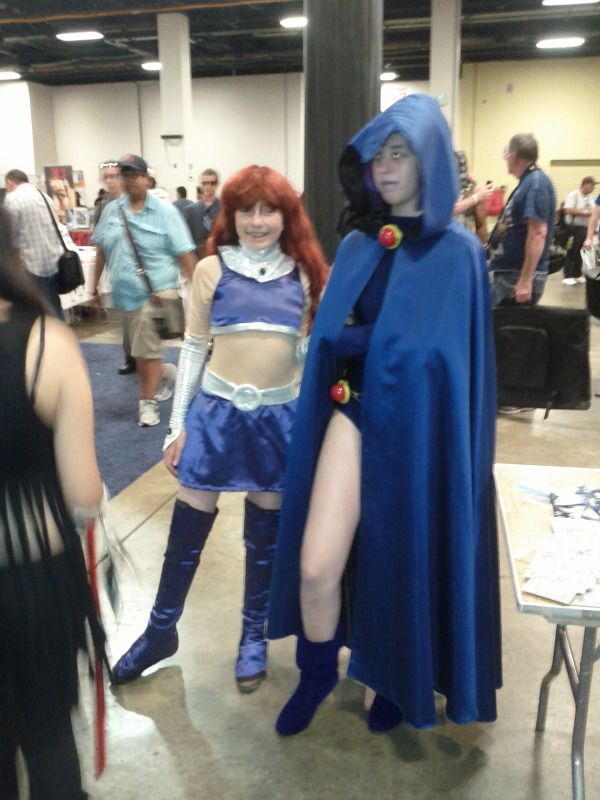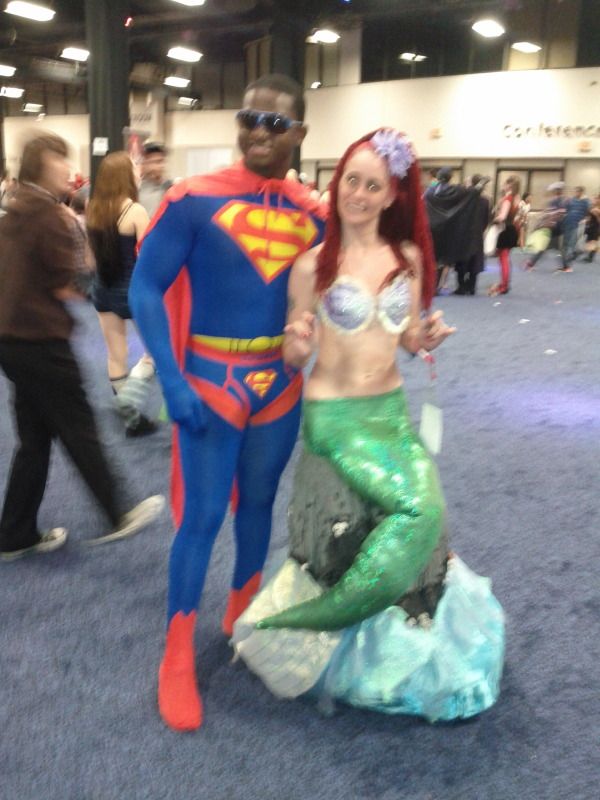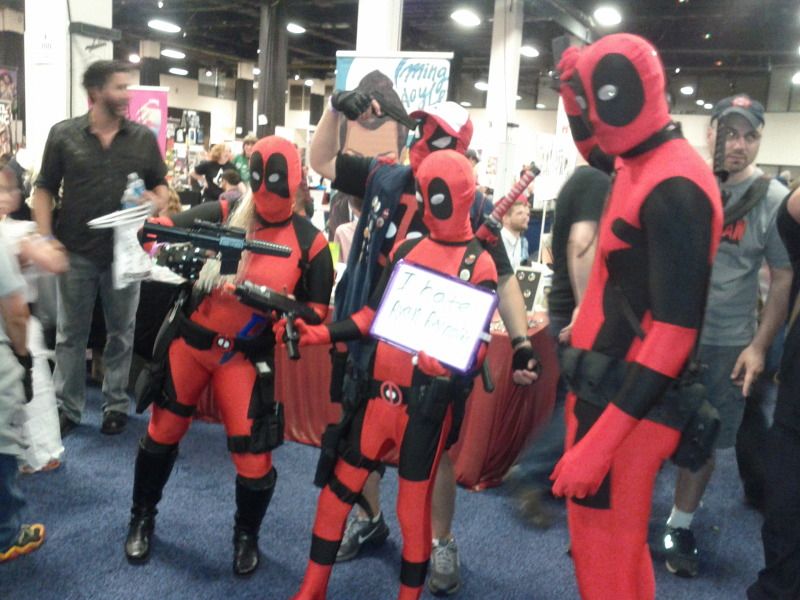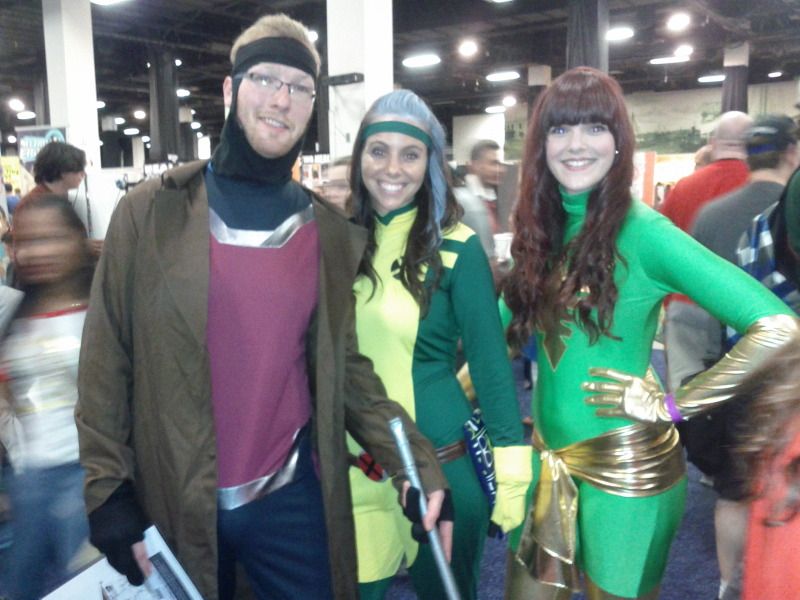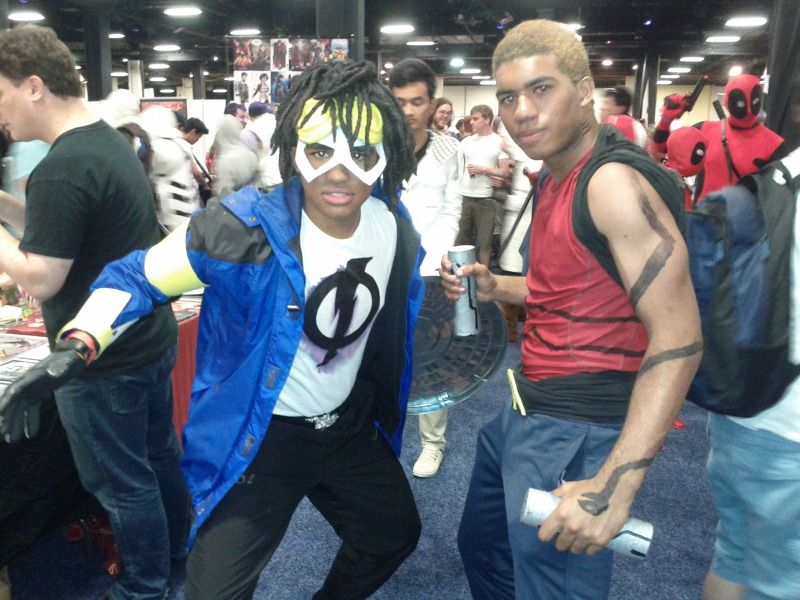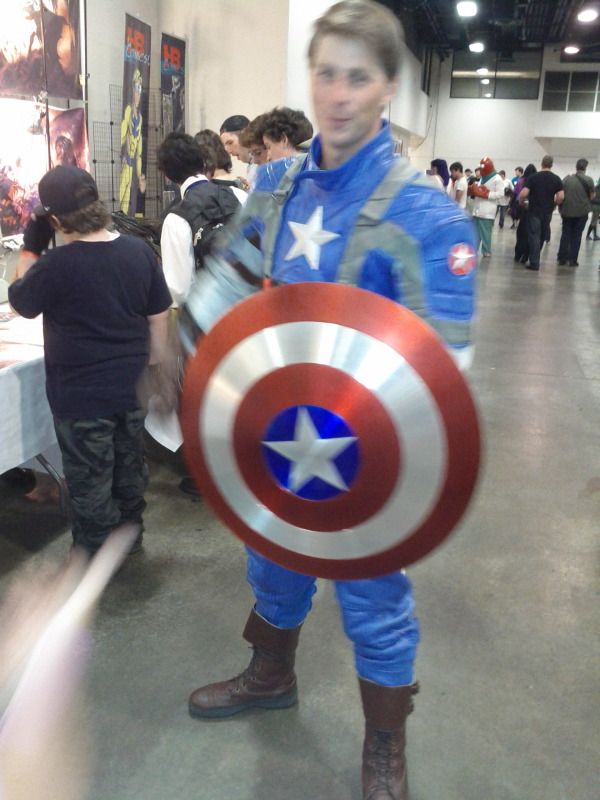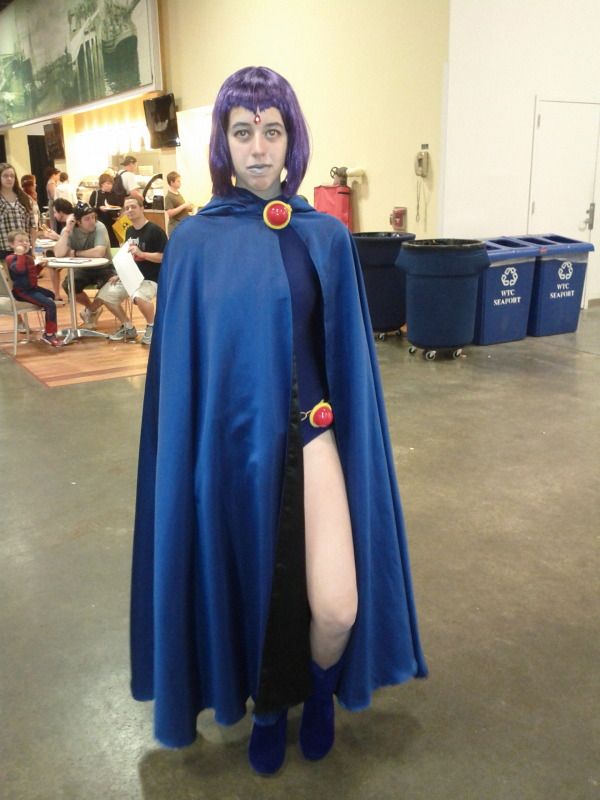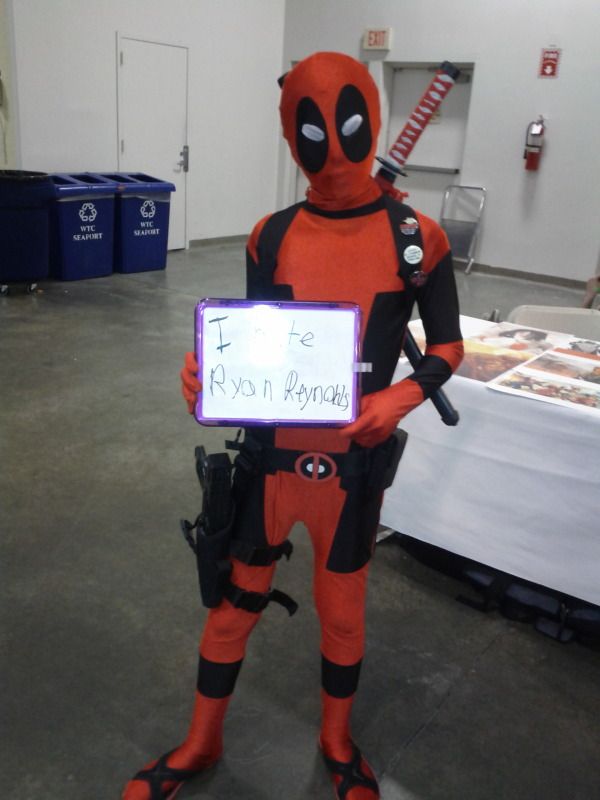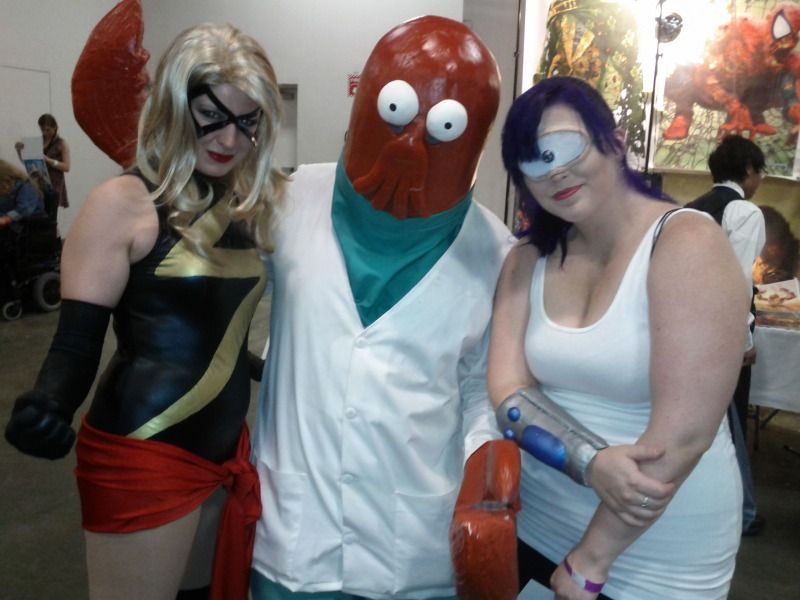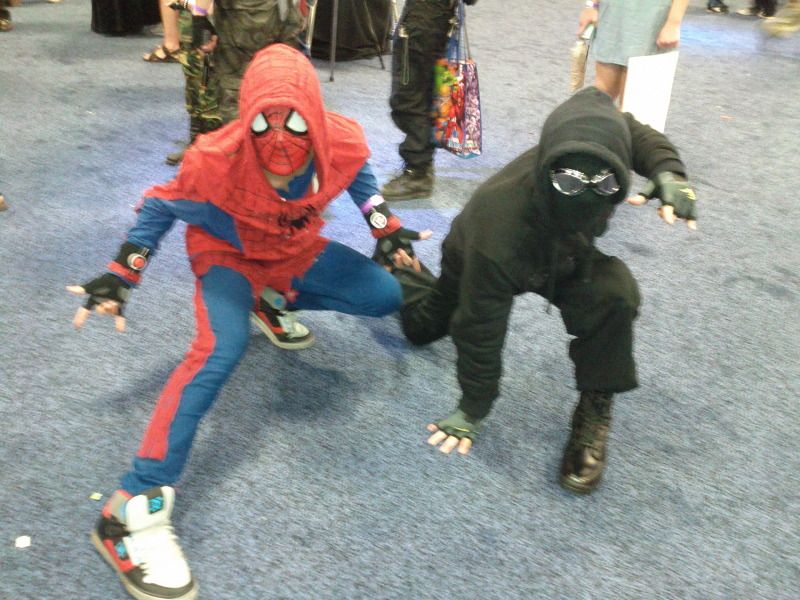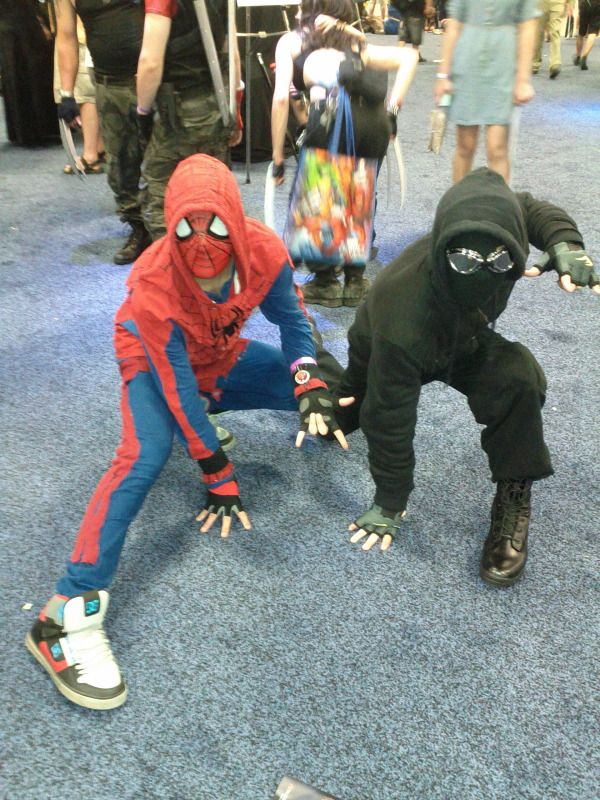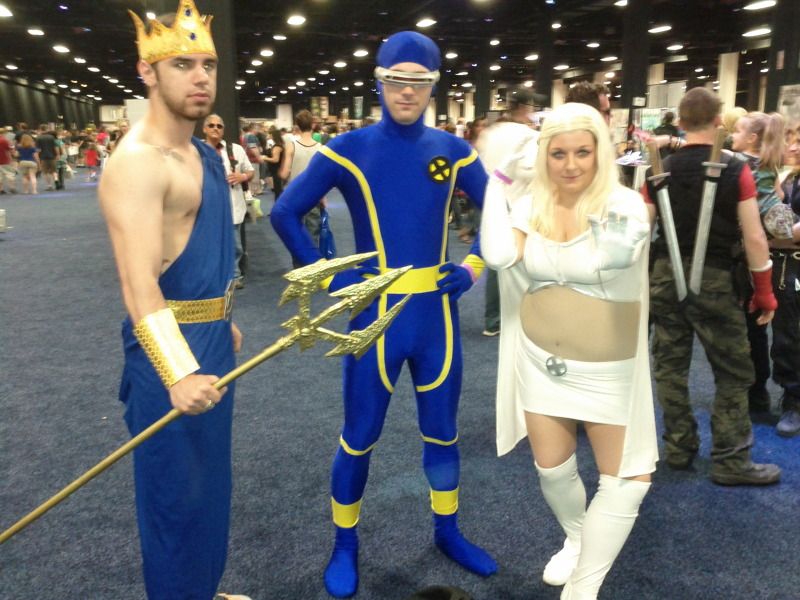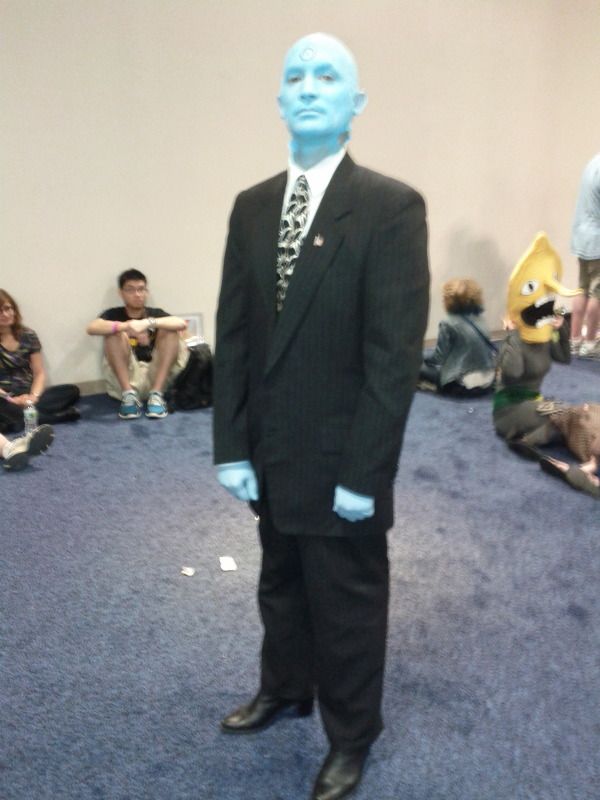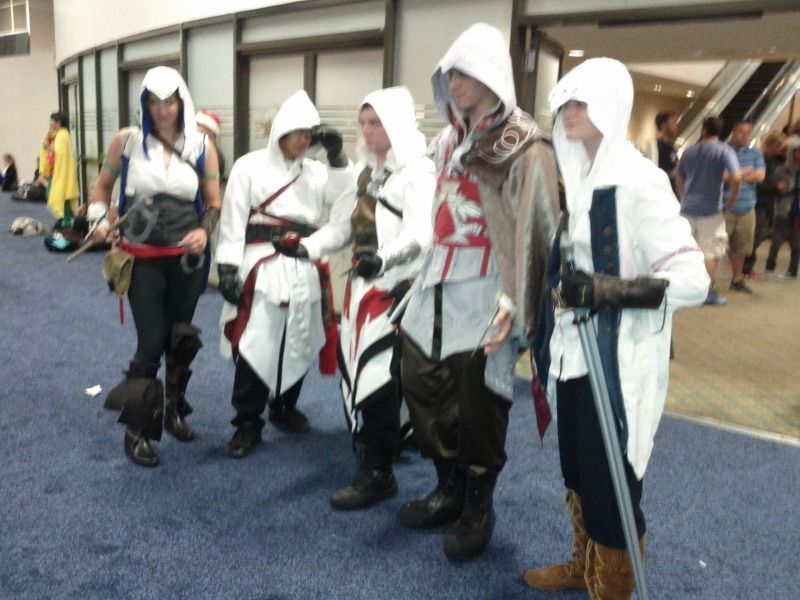 | | |
| --- | --- |
| | Expert Post Whore |
by prozacman » Sun Aug 04, 2013 8:18 pm

I'll be talking about and answering questions about the Con on the Outhouse Pirate Podcast live show that will be starting in a few minutes from this post and probably go a few hours. We will also be talking about this weeks comics, movies, and TV shows. Join us at the link, click join the call, and let the popup chat room window popup.
http://www.talkshoe.com/talkshoe/web/ta ... 036&cmd=tc

| | |
| --- | --- |
| | Expert Post Whore |
by prozacman » Mon Aug 05, 2013 6:02 am

Had a great show last night! Silverpheonix called in to talk about Brony Con before I talked about Boston Comic Con. Download the show and you get hear about two Cons for the price of one. FREE!!!
| | |
| --- | --- |
| | WTF is this rank? |
by Chesscub » Mon Aug 05, 2013 8:44 am

Prozac, I'm sorry if I look tired in the pic you took with me and Doombug. It's cause I was dead tired.


I'll be scanning and posting my finds today. It was an amazing time.
| | |
| --- | --- |
| | WTF is this rank? |
by Chesscub » Mon Aug 05, 2013 12:49 pm
prozacman wrote:Cosplayers of Day 2


I saw her. I was disturbed a little. It was not a costume for her body type. I came to the conclusion that there's two kinds of cosplay : excellent cosplay and extremely awful cosplay. There's no middle ground.
leave a comment with facebook
---
Who is online
Users browsing this forum: FaceBook [Linkcheck], Google [Bot], Mojo Ichiruto, Starlock, Vader and 45 guests