Advertisement

---
| | |
| --- | --- |
| | A Quagmire |
by jmoorman26 » Sun Jul 08, 2012 1:07 pm

These are albums I actually owned, so, yes, I'm aging myself here:

Michael Stanley Band (You may or may not have heard of them. Big in the 80's especially in Cleveland) As a teenage boy in the 80's, long before the Internet, this cover was the next best thing to a Playboy magazine. It was sex and rock and roll all wrapped up in one slutty chick. Loved it.




As a kid, I always loved Kiss and dressed up as the Cat a couple times for Halloween. This album cover is my favorite, although not at all artistically their best. I just think it's a cool, gritty representation of the band back then.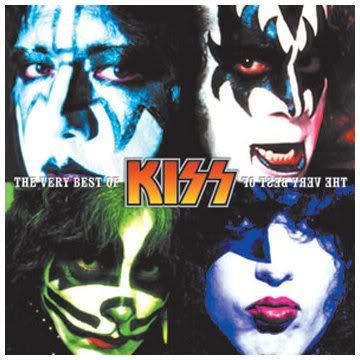 Lastly, the classic Bat Out of Hell. It really was (and still is) more a work of art than an album cover. Just the scene of a motorcycle screaming up out of the bowels of hell itself made it powerful. The, to hear the song and have the imagery to accompany it made Bat out of Hell all that much better. It's by and far my favorite cover of all time.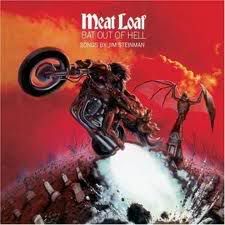 | | |
| --- | --- |
| | <( ' . ' )> |
by Keb » Sun Jul 08, 2012 1:23 pm

Picked this one up yesterday.

| | |
| --- | --- |
| | Expert Post Whore |
by covalesky » Sun Jul 08, 2012 1:48 pm
| | |
| --- | --- |
| | <( ' . ' )> |
by Keb » Sun Jul 08, 2012 10:30 pm

While I applaud you for taking the time to write all that, the Prince album is the best thing you listed. A lot of those covers you listed are run-of-the-mill typical. But if you like em, that's cool.

Personally, I've always been a fan of David Barnes album covers. He is the brother of Kevin Barnes and does all the artwork for Of Montreal.Hissing Fauna's album packaging is great. The CD version is fun but it's something you have to open yourself to get the full experience.



CD Packaging needs to be fun! Here is the POS - Never Better packaging!


Then there's always all those factory records releases.
| | |
| --- | --- |
| | Rain Partier |
by Schlemmer » Thu Jan 17, 2013 4:48 pm
| | |
| --- | --- |
| | Rain Partier |
by Schlemmer » Thu Jun 20, 2013 2:31 pm
| | |
| --- | --- |
| | Rain Partier |
by Schlemmer » Thu Jun 27, 2013 3:04 pm
| | |
| --- | --- |
| | Rain Partier |
by Schlemmer » Tue Jul 02, 2013 1:55 pm
| | |
| --- | --- |
| | FROGMAN |
by LoganRSA » Tue Jul 09, 2013 10:15 pm

Someone just sent me this beauty
| | |
| --- | --- |
| | Rain Partier |
by Schlemmer » Mon Aug 05, 2013 10:50 am
| | |
| --- | --- |
| | Rain Partier |
by Schlemmer » Mon Aug 12, 2013 9:26 am
| | |
| --- | --- |
| | Rain Partier |
by Schlemmer » Fri Aug 16, 2013 8:50 am
| | |
| --- | --- |
| | Rain Partier |
by Schlemmer » Mon Aug 19, 2013 8:34 am
leave a comment with facebook
---
Who is online
Users browsing this forum: FaceBook [Linkcheck], Glacier16, HNutz, sdsichero, Tyr Stormbringer and 52 guests