Advertisement

---
| | |
| --- | --- |
| | Motherfucker from Hell |
by Stalzer2002 » Mon Mar 17, 2014 11:41 am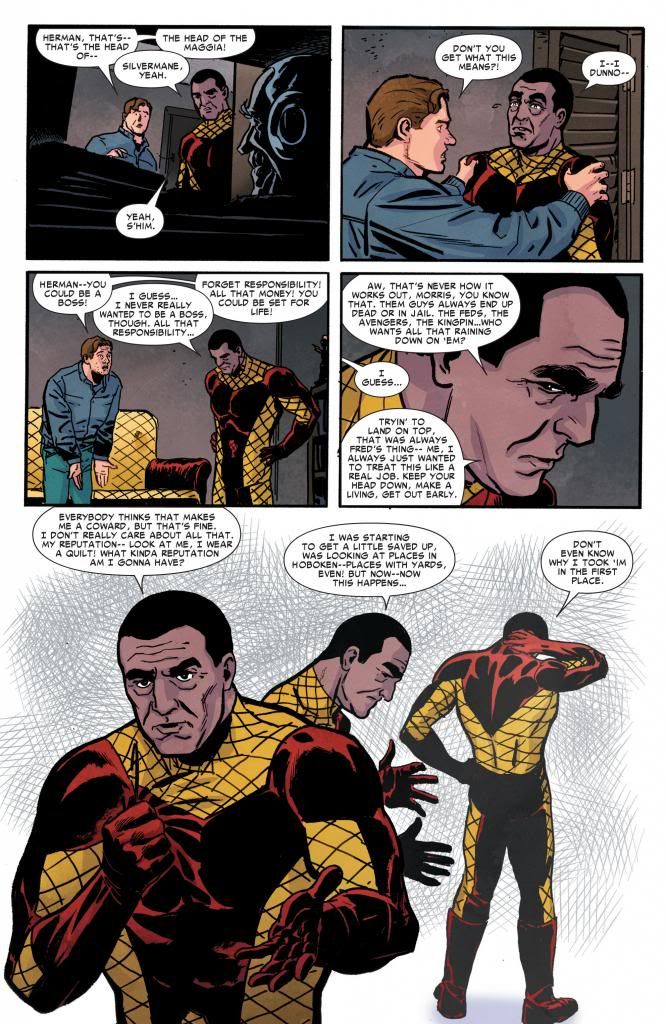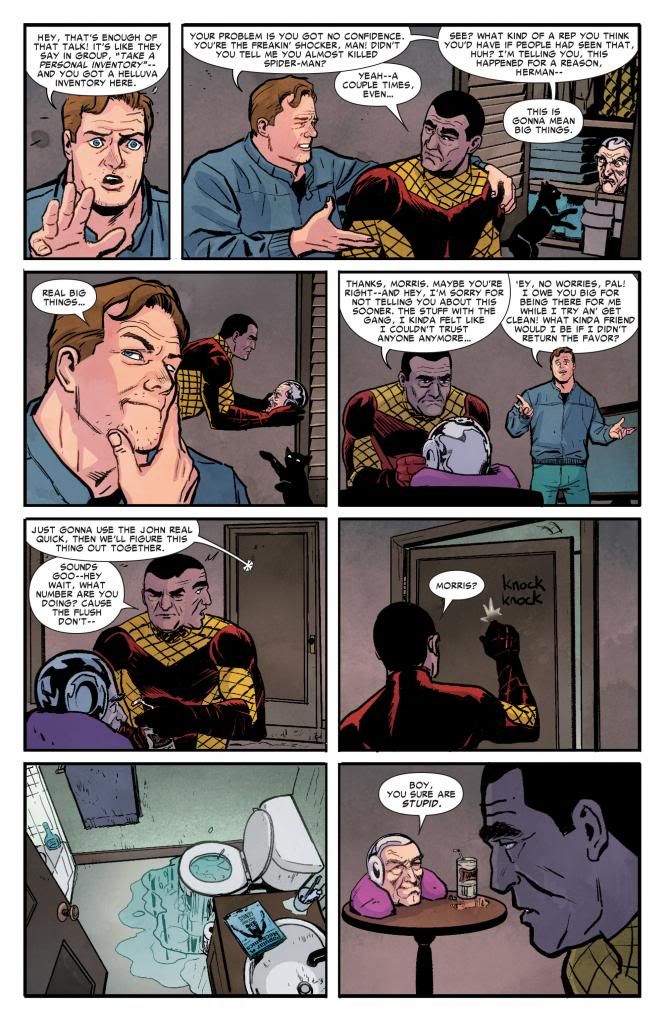 Steve Lieber draws the perfect face for the Shocker. He has that weathered face of a career criminal who had never really had anything go right for him. Nick Spencer gives him incredible depth, as a Springsteen-esque character, someone who is just trying to get by. This brilliantly contrasts him to more ambitious criminals like Boomerang and the Beetle.

Yet during this absolutely amazing character development scene, we get what might be the funniest sight gag the book has had yet. The Shocker's couch is upholstered with the same material as his costume. And yet even the gag feeds into the character Lieber and Spencer are developing for the Shocker.
| | |
| --- | --- |
| | Outhouse Editor |
by Zechs » Wed Mar 19, 2014 11:46 pm

And we're done.. unfortunately.
leave a comment with facebook
---
3 posts • Page 1 of 1
Who is online
Users browsing this forum: No registered users and 51 guests