Advertisement

---
| | |
| --- | --- |
| | Rain Partier |
by LOLtron » Sat Aug 30, 2014 6:12 pm
Green Lantern: Futures End #1, Scooby-Doo Team-up #6, Trinity Of Sin: The Phantom Stranger: Futures End #1, Justice League #33, Earth 2: Futures End #1
---
Source: Comics Continuum, Newsarama
Across the universe, the dead are rising — the Black Lanterns are back! Only one being knows what it will take to destroy them this time…the one who understands the spectrum inside and out: Relic! But there's no way Hal Jordan is prepared for the part he'll have to play in order put an end to the Black Lanterns once and for all!
Written by: Robert Venditti
Art by: Martin Coccolo, Aaron LoPresti
Colors by: Alex Sinclair
Cover by: Billy Tan, Alex Sinclair
32 pages
Regular Cover: $2.99 (US)
3D Motion Cover: $3.99 (US)
When the Hall of Justice is haunted, who can the Super Friends call to save the day? Their pals Scooby, Shaggy, Fred, Velma and Daphne, of course! But when the Mystery Machine pulls into town, will the gang be able to help, or will Shaggy's phobias give these ghosts an advantage?!
Written by: Sholly Fisch
Art & Cover by: Dario Brizuela
Colors by: Franco Riesco
32 pages
$2.99 (US)
With one coin of redemption left, the Phantom Stranger faces his final challenge - in front of the new Council of Eternity!
Written by: Dan DiDio, J.M. DeMatteis
Art by: Phil Winslade
Colors by: Guy Major
Cover by: Guillem March, Tomeu Morey
32 pages
Regular Cover: $2.99 (US)
3D Motion Cover: $3.99 (US)
The shocking conclusion to "THE INJUSTICE LEAGUE" leads to a startling confrontation with the all-new, all-dangerous Doom Patrol! And in the wake of it all, a secret will be revealed that will bond two members forever – and break two members apart. Plus, Shazam unlocks a new power that will send a shockwave through the League.
This issue is also offered as a Combo-Pack Edition with a redemption code for a digital download of this issue.

Written by: Geoff Johns
Art by: Doug Mahnke. Keith Champagne
Colors by: Andrew Dalhouse
Cover by: Ivan Reis, Joe Prado, Rod Reis
1:25 Variant Cover by: Mikel Janin, Marcelo Maiolo
Batman 75th Anniversary Variant Cover by: Darwyn Cooke
32 pages
$3.99 (US)
Combo-Pack Edition: $4.99 (US)
Michael Holt has survived the war between the two worlds he's called home. Now, he's taking drastic measures to ensure that there will be no more war – regardless of the cost!
Written by: Daniel H Wilson
Art by: Eddy Barrows, Eber Ferreira
Colors by: Pete Pantazis
Cover by: Giuseppe Camuncoli
32 pages
Regular Cover: $2.99 (US)
3D Motion Cover: $3.99 (US)




Written or Contributed by IvCNuB4
---
READ THIS ARTICLE ON THE FRONT PAGE, HUMANS!
| | |
| --- | --- |
| | Great Scott!!! |
by Chessack » Sun Aug 31, 2014 9:08 am

The only thing that looks remotely interesting in this whole batch is the Scooby-doo issue.
| | |
| --- | --- |
| | dINGO |
by holtom2000 » Sun Aug 31, 2014 9:56 am

That Scooby doo issue looks AWESOME!
I'll have to pick that up... for my kid, of course, cough cough

oh and that alternative Justice League cover looks good. Looks .. familiar to me somehow
| | |
| --- | --- |
| | Staff Writer |
by IvCNuB4 » Sun Aug 31, 2014 10:30 am

Thelma and Shaggy as Wendy and Marvin is hilarious !

And 70s Supergirl !
| | |
| --- | --- |
| | Not a Kardashian |
by Herald » Sun Aug 31, 2014 11:17 am
IvCNuB4 wrote:Thelma and Shaggy as Wendy and Marvin is hilarious !


I like Fred and Daphne as the Wonder Twins!
And 70s Supergirl !


"Aye, the hot pants!"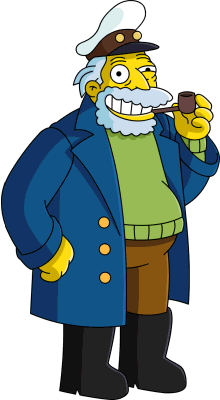 leave a comment with facebook
---
5 posts • Page 1 of 1
Who is online
Users browsing this forum: No registered users and 6 guests