Advertisement

---
| | |
| --- | --- |
| | Whale Castrato |
by Kat_Rocha » Thu May 09, 2013 2:54 pm

No, it's not available in Previews. BUT this is better!

01 Publishing is partnering with Discount Comic Book Service to offer the hit Cyberpunk graphic novel, Utopiates, for only $9.74 instead of the original $14.99. That's a 35% discount. Not only that. Everybody who orders a copy will receive an exclusive, limited run poster.
NOT ONLY THAT, the first 20 people to order their copy will receive original pencils and inks. There is only a limited supply of these so act fast!
CLICK HERE to order your copy today.

Below are sample pages from the first story, Moment of Clarity. If you would like to see the first story in it's entirety you can GO HERE. The full book is 116 pages.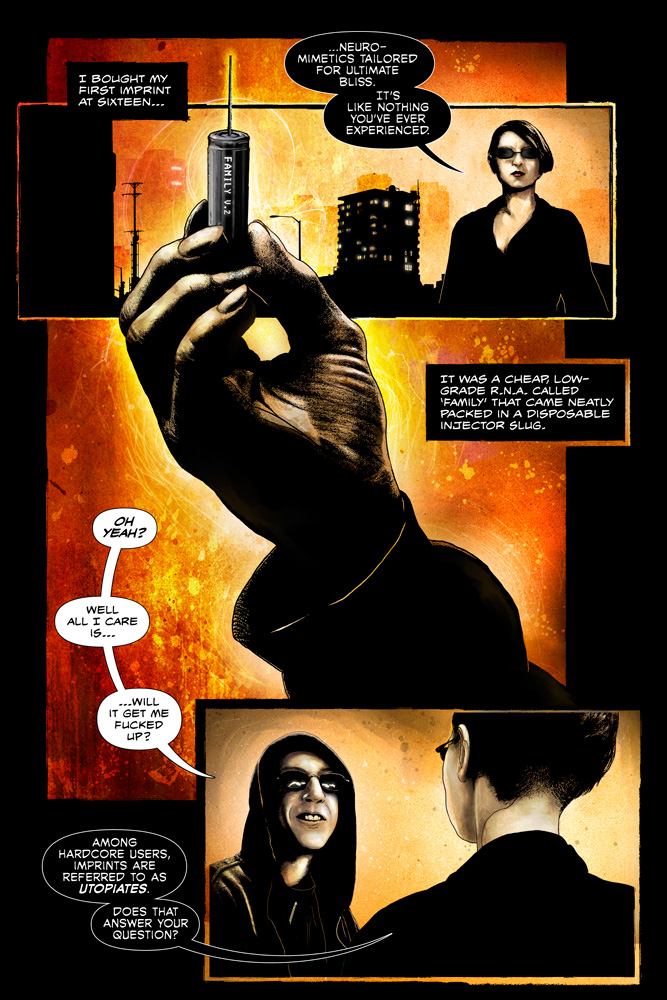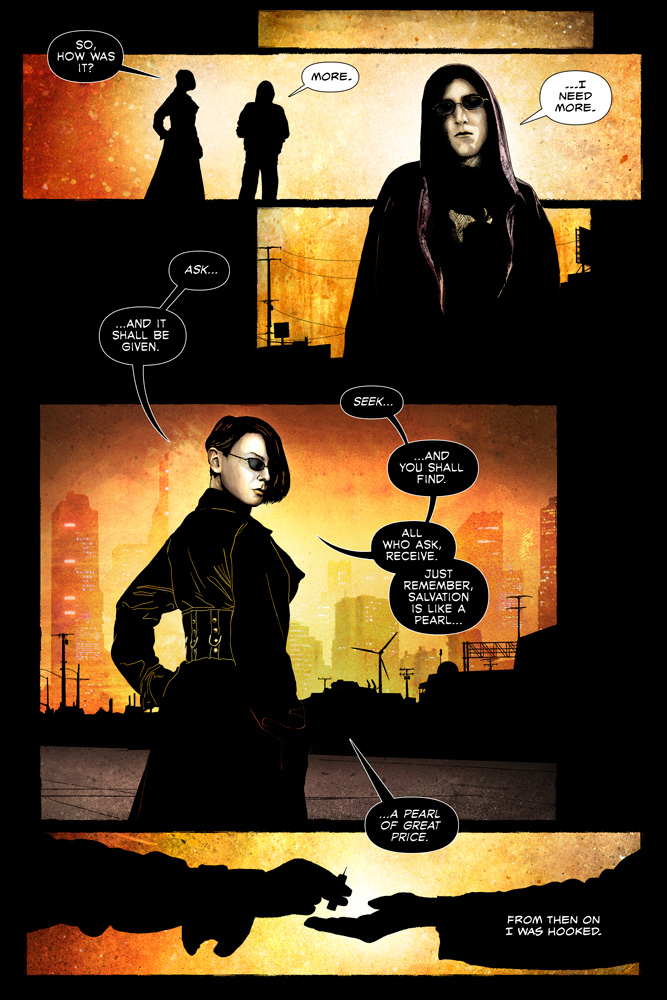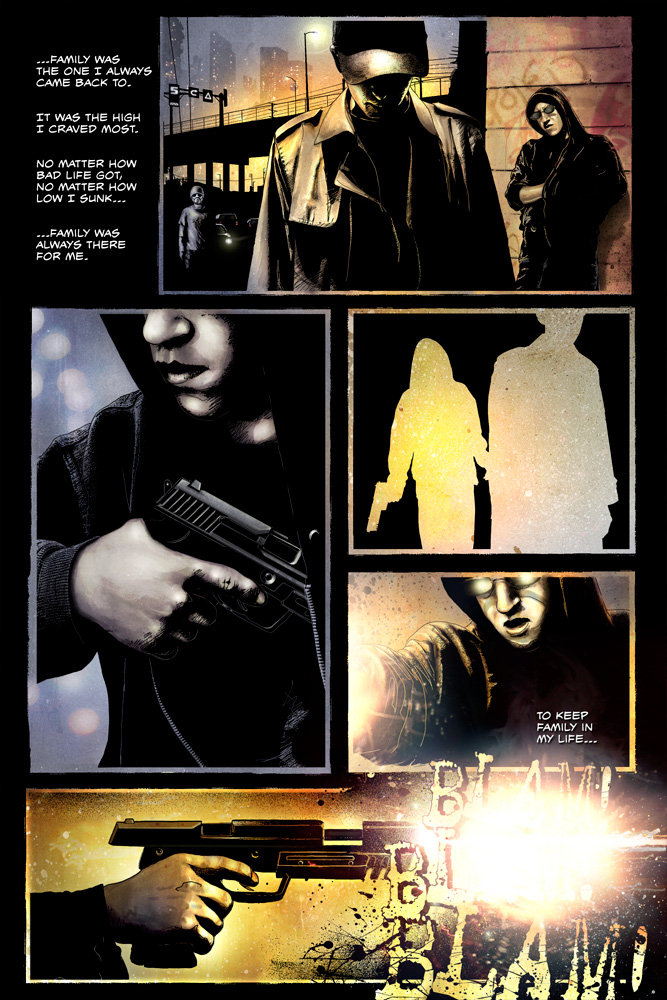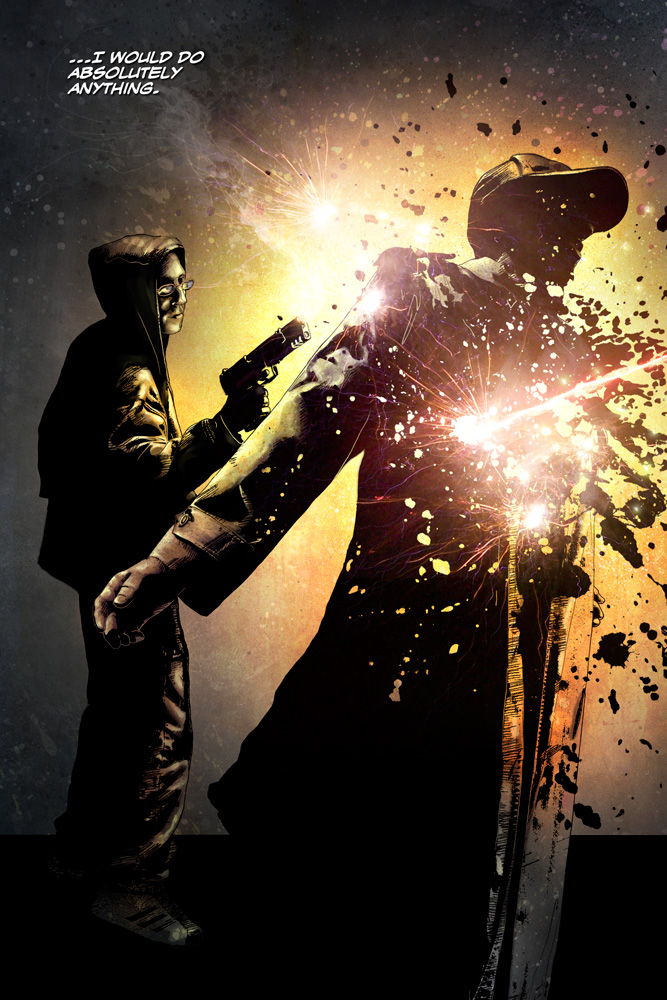 leave a comment with facebook
1 post • Page 1 of 1
Who is online
Users browsing this forum: No registered users and 8 guests