Advertisement

---
| | |
| --- | --- |
| | Rain Partier |
by Doc Jon » Fri Jun 20, 2008 11:57 pm

You should definitely do some sequentials, Derm. It would be cool to see.
| | |
| --- | --- |
| | Rorshach Test Subject |
by Derm » Sat Jun 21, 2008 2:20 pm
Greg wrote:

Derm wrote:

Greg wrote:Hey, Derm. You up for doing a short script?!

Yes, but the next few months would be hard for me to commit to doing anything fast.

I work during the day and my wife is 8 months pregnant so when the big day arrives it might take a while for things to settle down.

Your short stories I've read though would be something I'd be interested in.

I mentioned over in your thread how much I like that type of stuff.

As long as we weren't needing a deadline for anything I'd be happy to try at least flesh something out with some pictures.

Ideally though drawing a whole story would be great.

Ohh, congrats on the Mrs. and child!!

And definitely. No deadline, just do as you can. Anything in specific you'd like to draw?

Thanks, this will be our 2nd child so it's going to be tough going back to those night feeds.

I don't mind what style of story really.
I suppose I've always been into horror but anything would be good practice.
| | |
| --- | --- |
| | Rorshach Test Subject |
by Derm » Sat Jun 21, 2008 2:56 pm

Ok then, give me a few days to do a bit of sketching and we can see if anything jumps out at us.
I often find just scribbling away can be very good for getting inspiration.
Also I have loads of pieces of paper with things I just drew randomly at work.
Stuff that I never even bothered scanning but might be helpfull for a bit of inspiration.
I'll get back to you soon.
| | |
| --- | --- |
| | Factor 8 |
by Alcoholic_Spider » Sat Jun 21, 2008 4:32 pm

Derm,

I'll echo what everyone else is saying and agree you do have a nice style. Kinetic and it sorts reminds me of Ben Caudwell's stuff. Nice work!

Also looking forward to what you and Greg mashed together.
| | |
| --- | --- |
| | Rorshach Test Subject |
by Derm » Fri Jun 27, 2008 1:33 pm

Just thought I'd post to update on what I'm doing.
I've been going over some old sketches and trying out a few new ones to try and come up with ideas.
Nothing concrete yet but I should hopefully get some stuff up next week.
Also trying to get my scanner at home working again so I can work faster but that might not be possible.
When I moved house last time I plugged in the wrong power pack and it resulted in a burning smell.
Been using my work one since then but the old one might be salvagable.
| | |
| --- | --- |
| | Rorshach Test Subject |
by Derm » Tue Feb 03, 2009 6:38 pm

Time to kick start this thread again.
Been messing around with my new computer tablet and I should be posting quite regularly.
This is just an older sketch I used as something to experiment on in photoshop.
Original sketch


New Version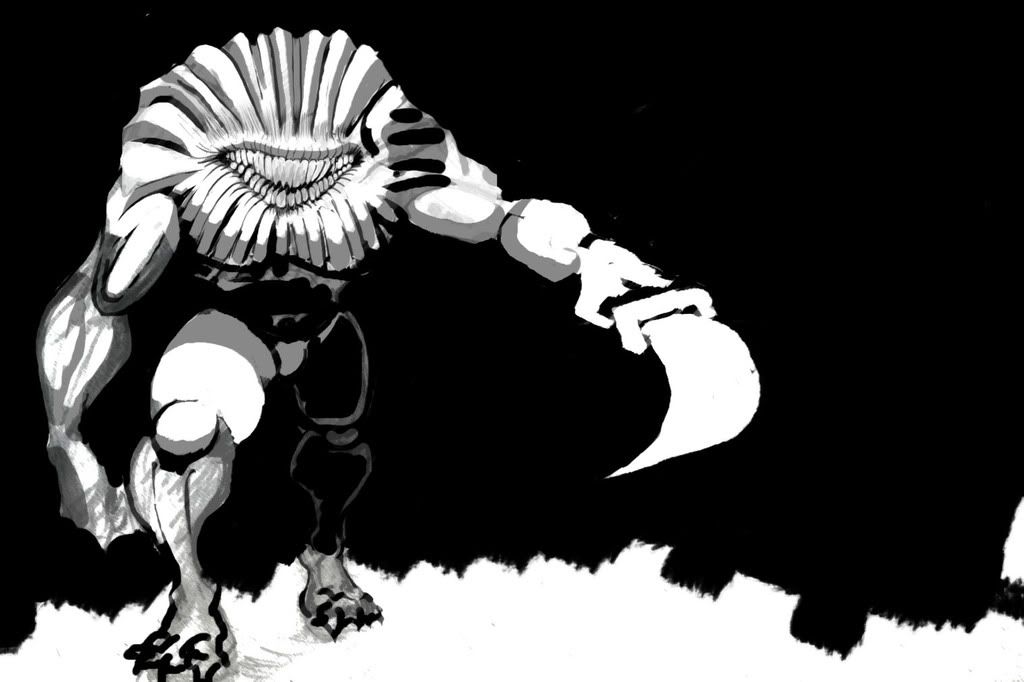 | | |
| --- | --- |
| | Expert Post Whore |
by prozacman » Tue Feb 03, 2009 9:58 pm

Like the inks on that one
| | |
| --- | --- |
| | Staff Writer |
by xaraan » Wed Feb 04, 2009 12:09 am

cool stuff!!
| | |
| --- | --- |
| | Rorshach Test Subject |
by Derm » Sat Feb 07, 2009 6:29 pm

Going to try and hold myself to updating this thread at least once a week.
Here I'm sticking with last post idea of taking an old sketch I did on paper and working over it in photoshop.
I'm trying to work towards a more finished look but I general enjoy drawing in a looser style so I'm going to have to try and develop a way to balance that.
Original sketch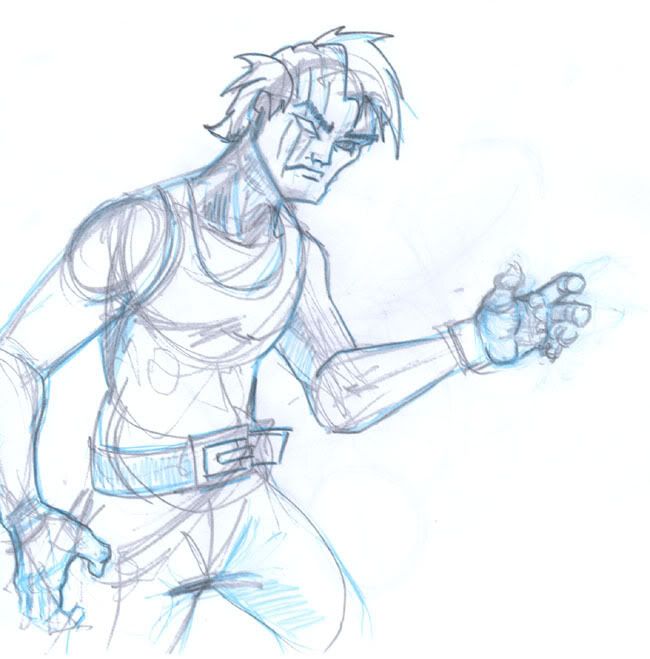 New version

| | |
| --- | --- |
| | Rorshach Test Subject |
by Derm » Sat Feb 07, 2009 8:37 pm

Here's some more.
Sketch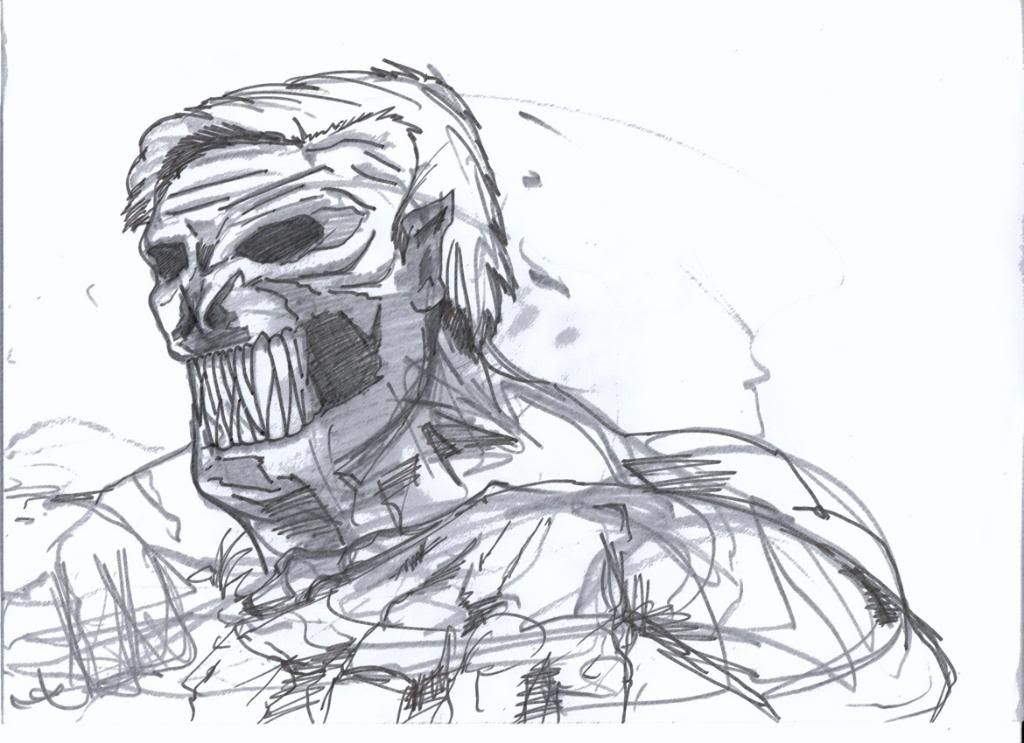 New version

| | |
| --- | --- |
| | Rorshach Test Subject |
by Derm » Sat Feb 14, 2009 2:17 pm

Continuing to work on the zombie piece, trying to work on a style that would both neat and fast enough for some form of comic.

| | |
| --- | --- |
| | Rorshach Test Subject |
by Derm » Sat Feb 21, 2009 8:23 pm

Having to concentrate more on the 3d stuff for my portfolio at the moment but I'm going to try and at least post something.
Old



New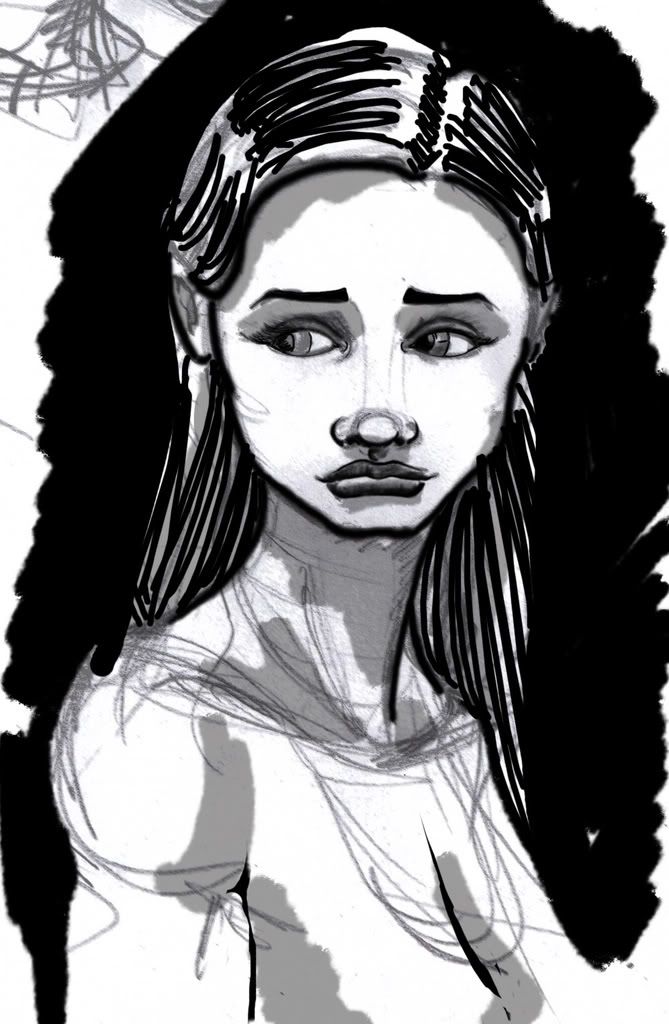 leave a comment with facebook
---
Who is online
Users browsing this forum: No registered users and 6 guests