Advertisement

---
| | |
| --- | --- |
| | Faster Pussycat |
by Alan Tombleson » Fri Apr 16, 2010 11:43 pm

Soul Bound is a medieval fantasy adventure comic book based in the world of Abernath.

Created for the Small Press Idol Contest, it can be found at www.smallpressidol.com.

We are in round 2 of the contest and need VOTES!! YOU CAN VOTE ONCE A DAY! If you got time check us out! All you have to do is register which is free, and takes about 2 mins, and then you can vote.

The Team:

Pencils by Drew Tombleson

Coloring by Jimmy Hughson

Story and Lettering By Alan Tombleson

The Pitch:

Only ultimate sacrifice can release a bond manifested by Gods.
Abernath, once a magical world, has been all but stripped of its being. Once human, Malock, a demon blood drunk by forgotten magic, will use his power to steal the soul of a Dragon God and unleash its fury upon the world. With the land in desperation, its people lean on summoning a myth, a warrior, a legend, Thordis. Crafted by the Dragon Gods and infused by the will of the earth, this is the destiny of the soul bound.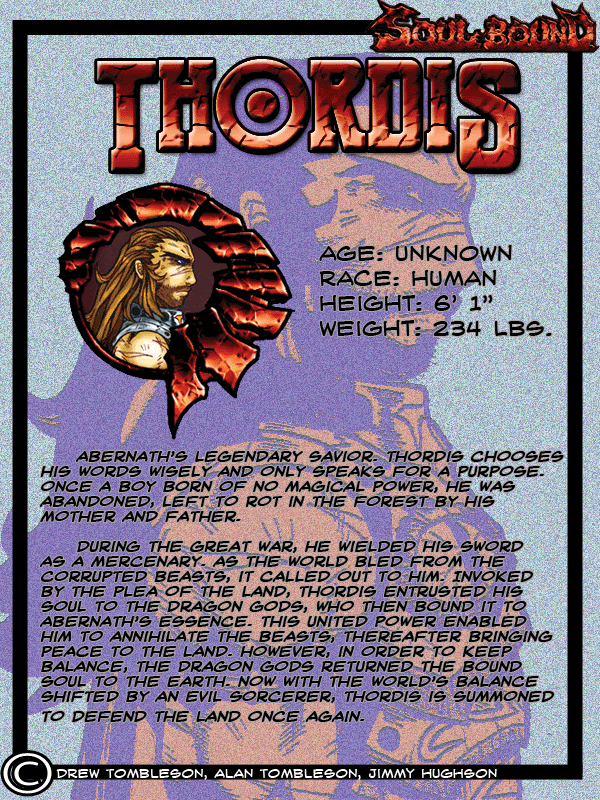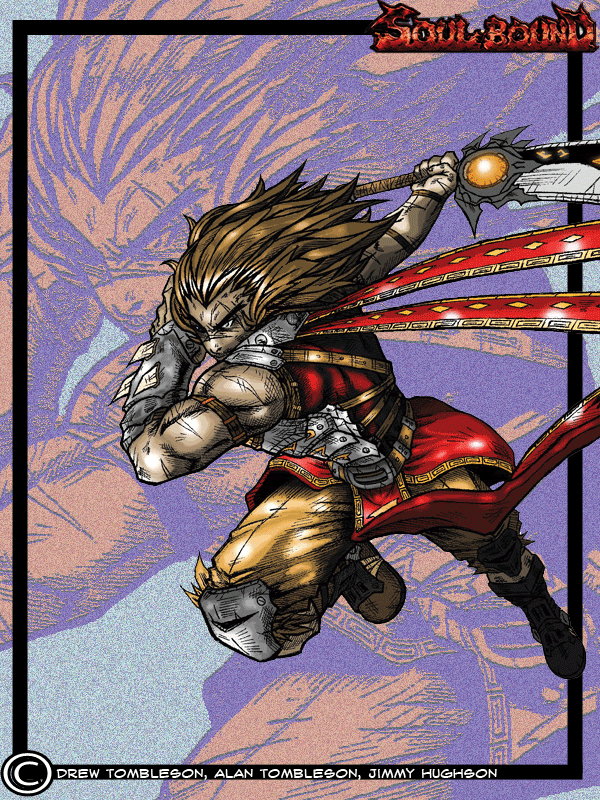 | | |
| --- | --- |
| | Faster Pussycat |
by Alan Tombleson » Sun Apr 18, 2010 10:41 am

we just got our website up! soulboundcomic.weebly.com come check us out!

Also search Soul Bound on facebook and you can become a fan!

and i would appreciate any feedback!
leave a comment with facebook
---
2 posts • Page 1 of 1
Who is online
Users browsing this forum: No registered users and 1 guest