Advertisement

---
| | |
| --- | --- |
| | Silly French Man |
by GiveWarAChance » Thu Oct 04, 2018 4:17 am

Alright, Sicario: Day of the Chalupa is my new favorite thing I've watched this week. It comes tough guy approved.
| | |
| --- | --- |
| | rubber spoon |
by Sarahroo » Thu Oct 04, 2018 6:37 pm
GiveWarAChance wrote:

"Welcome to Blood Fest, motherfuckers." This plays on all the horror tropes and plays homage to several movies. Zombies, killer hillbillies, clowns, vampires, creepy dolls, and Saw traps. Friday the 13th, Evil Dead and yep, Saw. Tons of gore and some funny parts.

This is obviously low budget. Some weak acting, bad special effects, some fake looking kills, and a pretty bad ending. Think b movie version of Cabin in the Woods.

Hmm, 3? Possibly 2 1/2 when I think about it.

That's a whole big bunch of kitchen sink to throw in.
| | |
| --- | --- |
| | Silly French Man |
by GiveWarAChance » Fri Oct 05, 2018 12:45 am

#7 and #8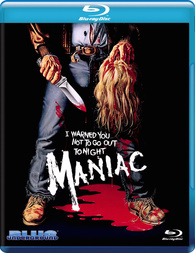 Maniac (1980) - This movie is unique in that the killer is the protagonist. No good guys here. No group of kids or lovable family. One scene is from the killer's pov, another you hear his inner voice and in several you get to see his conversations with mannequins. The movie is gritty and sleazy. Make-up special effects are quite effective. Especially the scalping kill and the exploding head from the shotgun. The ending is stupid.

4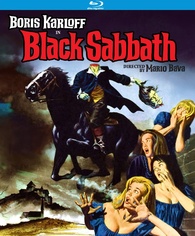 Black Sabbath (1963) - I don't watch a lot of pre 1970's movies. I'm not a fan of bombastic scores, overacting and cheap/fake looking sets. Luckily, only one out of the three stories features that. The other two are nicely done. Very visually appealing and stylish. This is long before the days of blood and gore and relies strictly on atmosphere. It succeeds in that department. I really liked the first two stories and could find a couple of things to enjoy about the third.

3 1/2. It could have easily been a 4 until that last story.
| | |
| --- | --- |
| | rubber spoon |
by Sarahroo » Fri Oct 05, 2018 7:17 pm

Boris Karloff in it is cool. I also love the headless horseman in movies. I would probably like that one.
| | |
| --- | --- |
| | Silly French Man |
by GiveWarAChance » Sat Oct 06, 2018 3:26 am

#9



The Cloverfield Paradox - I don't quite understand the hate for this movie. Yeah, it doesn't really feel like a Cloverfield movie, but the second part was nothing like the first. Paradox loosely ties in with the other movies. I think Paradox is entertaining as a horror movie in space. They assembled a good cast of diverse actors. It looks good for a modest budget. Certainly better than a made for tv movie. I was never bored because the movie had a great pace to it. It doesn't really offer anything new, but how many movies do?

3 1/2
| | |
| --- | --- |
| | Outhouse Editor |
by GLX » Sat Oct 06, 2018 10:16 am

Grabbed Christine off of Vudu, thanks to the Roo credits.
| | |
| --- | --- |
| | rubber spoon |
by Sarahroo » Sat Oct 06, 2018 10:29 am

Just watched Marrowbone. A slow well acted movie that is slightly eerie but not scary

Buuuuuuut

Right at the end.

Twist upon twist upon retwist upon final twist.
| | |
| --- | --- |
| | Silly French Man |
by GiveWarAChance » Sat Oct 06, 2018 4:52 pm

I bought some $1.58 popcorn at Walmart today and got $3 Vudu credits for each one printed on my receipt. I used the two I redeemed to get The House of the Devil. I already own the Blu-ray but it's good to have a backup.
| | |
| --- | --- |
| | rubber spoon |
by Sarahroo » Sat Oct 06, 2018 7:57 pm

Just finished Tag. Very cute comedy movie. Loved the real life group at the end.
| | |
| --- | --- |
| | Silly French Man |
by GiveWarAChance » Sat Oct 06, 2018 11:37 pm

I finally started up Iron Fist season 2.

A. Cutting the episodes from 13 to 10 should make this less of a slog and help with these Marvel shows usual bad pacing.

B. The fights are much better this season.

C. Typhoid Mary makes for a more interesting villain than Davos.

D. Yay, no boardroom meetings!

E. Finn Jones is still a stiff actor.

F. Let's face it, I'm watching this for Colleen Wing.
| | |
| --- | --- |
| | Silly French Man |
by GiveWarAChance » Sun Oct 07, 2018 2:10 am

#10



Satan's Little Helper (2004) - Dougie loves his videogame, Satan's Little Helper. He loves it so much that he becomes obsessed with Satan. Dougie also wants to marry his sister who his mother dresses up as a renaissance wench for Halloween, but we won't get into that. Dougie witnesses a man in a mask killing people and thinks he is Satan. He quickly becomes his helper. At one point they use a shopping cart to run over a blind man, hit into a pregnant women and crash into a baby carriage. Satan is horrible. Dougie thinks it is all a game. Dougie thinks it's hiliarous when Satan kills a women who has to use a walker. Then again who doesn't? Things go a little far when Satan starts groping Dougie's sister and kills his father. Shit gets real at that point. This movie is a masterpiece. It has to be seen to be believed.

Easily a 5,000 out of 5.
| | |
| --- | --- |
| | rubber spoon |
by Sarahroo » Sun Oct 07, 2018 8:54 am

Just finished watching season 8 of TWD. It may not be a popular opinion but I really liked it. From the very beginning people were being forced to decide if they were good or bad. Different times for different people led to different decisions.
| | |
| --- | --- |
| | Silly French Man |
by GiveWarAChance » Mon Oct 08, 2018 2:26 am

#11



Cursed - This film is notorious for its development issues. 90% of the original script was shot before the Weinstein's ordered rewrites and halted production. They lost a good portion of the cast by the time they got back to shooting. They also replaced some of the practical werewolf effects with cgi. To really kick Wes Craven in the nuts they cut the movie from an R rating to PG-13.

I hated this movie when I first saw it. I sold the DVD shortly afterwards. I've softened to the movie a little. I didn't know a lot of the cast back then, but now it has a bunch of recognizable faces. I guess they did the best with what they had. The practical werewolf stuff looks pretty good. That cgi transformation scene is laughably bad. The movie isn't really scary at all and tries too hard to be Screamesque. It really feels like it's missing some stuff. There's definitely much better werewolf movies out there. There's also worse werewolf movies.

2 1/2
| | |
| --- | --- |
| | Motherfucker from Hell |
by Glacier16 » Mon Oct 08, 2018 7:45 am
GiveWarAChance wrote:

F. Let's face it, I'm watching this for Colleen Wing.


I'd watch a series with just her and Misty.
leave a comment with facebook
---
Who is online
Users browsing this forum: FaceBook [Linkcheck], Glacier16, sdsichero, Vader and 41 guests