Advertisement

---
| | |
| --- | --- |
| | Wrasslin' Fan |
by Stephen Day » Fri Mar 21, 2014 7:01 pm

I've just about finished A Dance With Dragons
| | |
| --- | --- |
| | Staff Writer |
by Punchy » Thu Mar 27, 2014 6:08 am
| | |
| --- | --- |
| | Rain Partier |
by bkthomson » Thu Mar 27, 2014 7:22 am

Diamonds are Forever.


| | |
| --- | --- |
| | Everybody lies! |
by GOSD » Thu Mar 27, 2014 8:02 am


Really good read.
| | |
| --- | --- |
| | Rain Partier |
by bkthomson » Thu Mar 27, 2014 8:29 am
GOSD wrote:

Really good read.


It is a lot of NFL nothing be greedy bastards who do not care for players health?
| | |
| --- | --- |
| | FROGMAN |
by LoganRSA » Thu Mar 27, 2014 9:13 am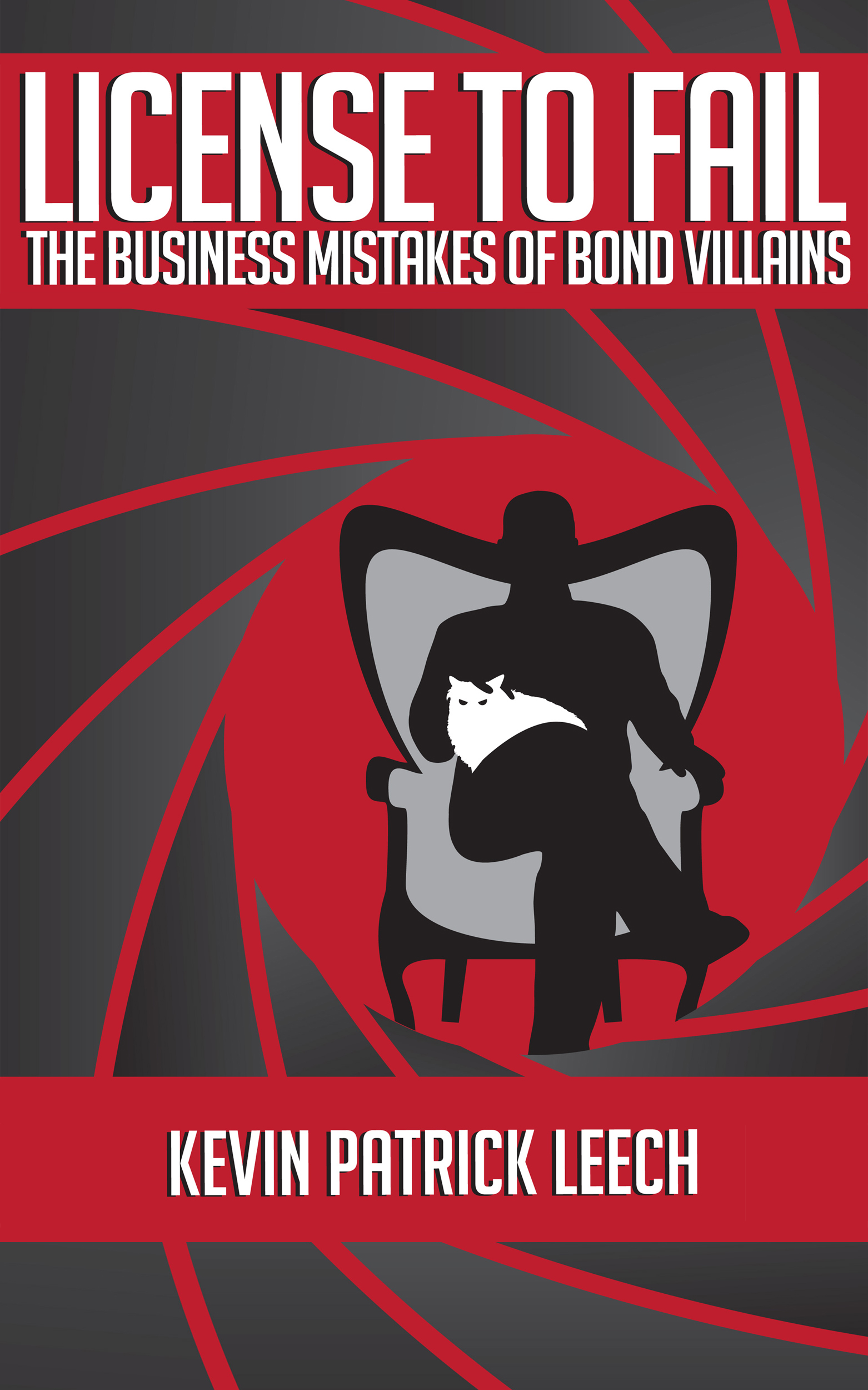 | | |
| --- | --- |
| | Rain Partier |
by bkthomson » Thu Mar 27, 2014 9:42 am
Log-Man wrote:



I wonder if this based on the Movies or the Books. I'm going through all the original Ian Fleming Bond books, Diamonds being the 4th one published and yeah the movies take a lot of liberties. (Looking at you, Moonraker.)
| | |
| --- | --- |
| | FROGMAN |
by LoganRSA » Thu Mar 27, 2014 10:23 am

The movies only so far. It's interesting seeing a business analysis (though in pretty accessible terms) which answers some questions I had about the evil schemes. For example,

Goldfinger

(my favorite Bond movie) always confused me about the effectiveness of the final plan. Making a stockpile of gold radioactive really isn't going to change the value of the commodity much since it wasn't moving anyway.
| | |
| --- | --- |
| | Staff Writer |
by Punchy » Thu Apr 24, 2014 3:34 pm
| | |
| --- | --- |
| | Staff Writer |
by Punchy » Tue Apr 29, 2014 11:58 am
| | |
| --- | --- |
| | Outhouse Drafter |
by outsider » Tue Apr 29, 2014 12:14 pm

I started Lies of Locke Lamora - very good so far.
| | |
| --- | --- |
| | Silly French Man |
by achilles » Tue Apr 29, 2014 12:25 pm

Finished both In the Mountains of Madness, and Spillover. The former makes me question my efforts to read all of Lovecraft's stuff, though the initial mention of the Akham was fun, and certainly answers the question of where the Batman guys nicked that from. It was for the most part, a Vernian read. Which is to say long descriptions of science, or what in his universe passes for science, followed by an off-panel action scene, and a bit more of the descriptive part. There really is no protagonist, and no antagonist per se, and a very dissatisfying ending.

Very depressing book.

Speaking of depressing, I'd read another book by the guy who wrote Spillover any time, he's witty, engaging, and really knows his stuff. But I'll also never go anywhere ever again, or eat anything, or drink anything, or indeed breath. In fact, I plan on going to my secret lunar headquarters now and occasionally launching nukes at the Earth, which I now know is a bad idea....


Seriously, there's nowhere you're safe!
You're going to die horribly no matter if you're in Hong Kong or the Netherlands. And the US isn't safe either. Suffice it to say the title refers the those happy little accidents where nature seriously has it in for the human race, and transfers plagues of various sorts from animals to humans. See "Ebola" and see also "right now". See also Hep C, (never heard of that one? Hint, it's the sort of Hepatitis that KILLS you, unpleasantly, messily, and nearly always.).

See also sundry others, Many, many others. Not all in jungles. Some helpful takeaways though---Batman is one dead superhero, not from the supervillians, but from his bats. Seriously, if you see a bat, run SCREAMING the other way. It's the only sensible reaction. See also primates. Run away! And for that matter, mice and other rodents. But mostly bats. And primates. Between them, they hold all the world's horrible killer diseases, and they want YOU!

Obviously, the only sensible reaction is to kill every last one of them, and then see what these diseases have got. Not so tough now, eh Ebola, eh Marburg, Lassa Valley Fever, eh Asian Avian flu?

Oh yeah, birds, kill all of them BTW Siman, you're going to have to do without all that bacon....


That's right, we have to kill ALL the pigs, before they kill all of us!

Also, never go to the Carlsbad Caverns in New Mexico like I did. You'll die an unpleasant death. Evidently, the concentration of bats is so high there, they theoretically can make the Rabies virus, (that would be the world's only known 100% fatal past a certain point virus), airborne... I now precede to cough on all of you...
| | |
| --- | --- |
| | Swedish Pinata of Death |
by Cernunnos » Wed Apr 30, 2014 4:51 pm

I'm really late to the party, but I started A Game of Thrones a few days ago. I'm enjoying it so far.
| | |
| --- | --- |
| | Flying Mongoose |
by CrazyScarecrow » Wed Apr 30, 2014 9:32 pm

I've been reading Love is a Mixtape by Rob Sheffield and Fahrenheit 451 by Ray Bradbury.
| | |
| --- | --- |
| | Faster Pussycat |
by fridaks » Mon May 19, 2014 7:49 am

I Kill by Giorgio Faletti it is OK, not bad
leave a comment with facebook
---
Who is online
Users browsing this forum: FaceBook [Linkcheck], Flamebird and 55 guests