Advertisement

---
| | |
| --- | --- |
| | Rain Partier |
by LOLtron » Thu May 03, 2012 12:25 pm
It is a crazy anniversary episode! If you're new to the show this is the perfect jumping on point


---

The Outhouse Pirate Podcast made it to it's 100th episode and its a good one! As always we take what would be your normally geektastic topics and take them to crazy town. The show start off with our commentary on DC Nation and Marvel Universe. Then we give Avatar Legend of Korra some love, but not in a creepy way. After that, the Bronies take over the show and give us a review of the My Little Pony Royal Wedding Saga. Followed by ProzacMan's theory of what the Ponies really represent. Then we get into Jude Terror's Avengers VS X-Men VS Ponies Tournament that is going on in the Outhouse Forums. At that point we segue into comic book reviews starting with Avengers VS X-Men VS. #1 other related AvX tittles. Then we talk about Battle Scars #6 and other comic book controversies.

Thanks to BKThomson, sdsichero, SuperginraiX, SilverPhoenix, Zechs, Dragavon, PhoenixEquinox, GHERU, Hunter, Starlord, Doombug, Xaraan, Pedi, Jen J, Jude Terror, Amy Terror, John Salwen, El Topo, TimPro, Bluestreak, StephenDay, Nerdygirl, GLX, Dirk Manning, Lord Simian, Kermitspad.net and all our guest and listeners that made this show possible.

Get the show for free on ITunes on Bludcast Radio!
http://itunes.apple.com/us/podcast/bludcast-radio-the-official/id340111408

Get the free MP3 and streaming audio on Talkshoe!
http://www.talkshoe.com/tc/84036

You don't have to wait till Monday morning to download the Outhouse Pirate Podcast from Bludcast Radio on ITunes. You can listen and even call in and be part of the show Sunday nights at 9:30pm EST!!! Just click on the link below when its show time and click on the button that says Join the Call! Have comics you want to review, segments you want to do for the show, or rant about the industry that just isn't satisfyingly in text form? Call into the preshow that starts at 9:15pm and we'll work your bit into the show!

Link to show http://www.talkshoe.com/tc/84036

Also keep any eye on the Outhouse Forums for announcements and call for questions for comic book celebrity interviews here!http://www.theouthousers.com/forum/the-asylum/outhouse-podcast-live-sundays-30pm-est-download-now-t56659.html




Photoshop mashup and logo by sdsichero


Written or Contributed by: prozacman


http://www.theouthousers.com/index.php/podcasts/the-outhouse-pirate-podcast/19298-the-outhhouse-pirate-podcast-100.html/
| | |
| --- | --- |
| | Expert Post Whore |
by prozacman » Thu May 03, 2012 12:35 pm

Chat log from the show with all the links to the stuff we were talking about!
prozacman is logged into the chat
Guest 2 is logged into the chat
<Guest 2> hi BK!
<prozacman> Hello
<Guest 2> brian here
<prozacman> great!
Massachusetts is on the call
Dragavon is logged into the chat
sdsichero is logged into the chat
<prozacman> dailing in
<Guest 2> groovy
Dragavon is on the call
prozacman is on the call
sdsichero is on the call
<sdsichero> any links you guys want to promote?
<prozacman> http://www.theouthousers.com/index.php/ ... gust.html/
<sdsichero> got that one, thanks
<sdsichero> question: why gambit and not maggot?
<Guest 2> Clay Mann's blog http://www.titanfalls.com/blog/
<sdsichero> got that one, thanks guest2
<sdsichero> Also got Mr. Asmus' homepage
<Guest 2> i'm prozac bk is hosting
<sdsichero> DOPPLEGANGER
PhoenixEquinox is on the call
SilverPhoenix is logged into the chat
<sdsichero> Silver!
SilverPhoenix is on the call
<SilverPhoenix> Hey Guys.
SuperginraiX is on the call
<sdsichero> Roberson the-news-stand/chris-roberson-quits-over-their-shady-business-practices-t79895.html
<sdsichero> super!
<Guest 2> is my chat working
<Dragavon> yes
Zechs is logged into the chat
<Zechs> HA HA!!
The recording has started.
<sdsichero> http://www.theouthousers.com
Zechs is on the call
<prozacman> it was zechs
<sdsichero> Outhouse podcast, Sun 9:30 pm EST
http://www.talkshoe.com/tc/84036
Phone: +1 724 444-7444
VOIP: 66.212.134.192
Show ID: 84036#
"bludcast" @itunes
<sdsichero> http://www.kermitspad.net
<prozacman> zechs is echoing
<sdsichero> DC Nation the-asylum/the-nation-cartoon-network-thread-t78361.html
Zechs has left the chat
Zechs is logged into the chat
<sdsichero> http://www.freecomicbookday.com
<sdsichero> YJ Invasion the-asylum/young-justice-invasion-spoilers-t78632.html
<sdsichero> Not Malware?
<sdsichero> brb
<sdsichero> back
Guest 3 is logged into the chat
<prozacman> Hello Guest 3
<Dragavon> Hello, guest 3
<SilverPhoenix> Sorry bout that guys.
<SilverPhoenix> Mom needed to talk to me.
<sdsichero> Marvel Universe: the-asylum/the-marvel-universe-disney-thread-t79235.html
<Guest 2> hi guest 3
<sdsichero> whoa
<sdsichero> Zechs said "I think"
<sdsichero> who'd a thought?
<sdsichero> be back again
<sdsichero> back
Guest 3 has left the chat
<sdsichero> MLP review http://theouthousers.com/index.php/revi ... 19198.html
Zechs has left the chat
Zechs is logged into the chat
<sdsichero> No worries zechs, your secret is safe with us
<Zechs> shakes head Ponies... god help us all
<sdsichero> don't overcompensate now
<Zechs> I'm just gonna face palm this whole segment
<prozacman> at least it is not squirrels.
<Zechs> it is...
<Zechs> bad prozac bad!!!!!
<Zechs> WHY? Prozac why?
<Zechs> your watching ponies!!! ponies!!!!
Guest 2 has left the chat
<sdsichero> it's ok zechs
<sdsichero> I am keeping your secret
<Zechs> how CAN you watch the show?
<Zechs> theres a show called cupcake wars?
<sdsichero> sorry zechs not everyone can LIVE it like you
<sdsichero> oops I spilled the secret, sorry
<Zechs> LIES!
<sdsichero> sorry
<Zechs> LIES!!
<Zechs> LIES!!!
<Zechs> ...
<Zechs> WHAT?
<sdsichero> avxvp the-asylum/avengers-men-ponies-round-t80105.html
glxwriter is logged into the chat
glxwriter has left the chat
glxwriter is logged into the chat
<sdsichero> GLX?
<Zechs> GLX?
glxwriter has left the chat
<sdsichero> oops
glxwriter is logged into the chat
<glxwriter> AVA = Angels and Airwaves
<sdsichero> hi glxwriter
<prozacman>

<sdsichero> are you GLX?
<sdsichero> AvX wk4 http://theouthousers.com/index.php/feat ... eek-4.html
<glxwriter> That depends. Are you nerdyboy?
<glxwriter> :p
<sdsichero> no I am Zechs
<sdsichero> you gonna call in glx?
<glxwriter> Nah.
<glxwriter> I'm just checking in.
<sdsichero> we just got done talking about ponies haha
<prozacman> cool. . thanks for joining us
<glxwriter> Oh?
<glxwriter> S'alright.
<glxwriter> Damn straight.
<prozacman> this is BK as Prozacman. . .
<glxwriter> Roger's List.
<sdsichero> what's your big topic this week?
<glxwriter> Hmmmm
<glxwriter> The only comic that really got to me was Popeye #1, but I'm not sure who read that.
<sdsichero> oh? Cool... Saw the thread, sorry I didn't read it
<glxwriter> http://www.comicbookresources.com/?page ... w&id=12159
<glxwriter> S'alright. It's worth a read though.
<glxwriter> A bloody John Cena beat Brock Lesnar.
<glxwriter> I want to hear how Namor lost to Thing....in the water.
<sdsichero> Does water beat rock in battle beasts?
<glxwriter> I just want to know how Namor caused the FF so much trouble on his own.
<sdsichero> different times
<sdsichero> now sue could beat them all
<glxwriter> According to some recent Marvel comics.
<glxwriter> It still doesn't mean that she's the weakest personality of the 4.
<glxwriter> X-Men #1 reference?
<glxwriter> The first X-Men Unlimited series?
<glxwriter> The last X-Men Unlimited #2 had a Hine/Granov story and a Kirkman/Miyazawa story.
<glxwriter> It was implied that he killed a vampire that was a former friend that was in a concentration camp.
<glxwriter> Byrne (pronounced Burn)
<glxwriter> Kathryn Immonen is a cool chick, at least.
<glxwriter> http://www.previewsworld.com/news_image ... 8081_3.jpg
<glxwriter> To the left; to the left.
<Dragavon> I'm sure she's a great person but I've never read anything good by her. Sorry!
Zechs has left the chat
Zechs is logged into the chat
<glxwriter> Runaways was decent, but I hated to see Old Lace die instead of the plant chick.
<glxwriter> Speaking of that tale, there's some dangling plot threads from it.
<glxwriter> Who was the mysterious purple haired chick?
<glxwriter> What happened to the secret agency tied to Chase's family.
<prozacman> agree. . I really want to see more Runaways.
<glxwriter> Years ago, Namor and Magneto would make for great villains in a major story.
<glxwriter> Immonen's Hellcat was nice as well.
<glxwriter> Can anyone summarize the brony shenanigans?
sdsichero has left the chat
<glxwriter> Spider-Man and Cap.
sdsichero is logged into the chat
<sdsichero> AW MAN
<sdsichero> the chat died so I lost all of the chat... damn it
<prozacman> I'm still good.
<Zechs> aw
<sdsichero> save at lest the pony part prozac
<glxwriter> Fuck The Core.
<glxwriter> My (odd) review: http://www.theouthousers.com/index.php/ ... eview.html
<sdsichero> Cap's Shield http://www.comicvine.com/captain-americ ... /18-50737/
<glxwriter> Spaceman!
<sdsichero> Battlescars6 previews-f35/marvel-preview-battle-scars-t80015.html
<sdsichero> call in glx
<glxwriter> I would if I could disguise my voice (privacy and all that)
<sdsichero> so phil coulson is Mayor McCheese
<glxwriter> Get out the whiskey.
<sdsichero> he should have said that it was an avengers movie spoiler
<sdsichero> and that's why I was zech'ing out
<sdsichero> skrullson
<glxwriter> Why is he bald?
<sdsichero> who?
<glxwriter> Black Fury.
<sdsichero> super predicts the-news-stand/the-end-avengers-men-t80197.html
<sdsichero> sorry haven't read it yet glx
<sdsichero> maybe the stress got to him
<sdsichero> or he liked Benjamin Sisko and Mace Windu
<glxwriter> Or Coach Carter.
<Dragavon> he got part of his hair burned off in a fight!
<glxwriter> How convenient.

glxwriter has left the chat
<sdsichero> avx3 previews-f35/marvel-preview-avengers-men-t80156.html
Guest 4 is logged into the chat
<sdsichero> hello guest 4
<Guest 4> prozac back
<sdsichero> oops
<sdsichero> did you lose the chat too?
<Guest 4> i think
<sdsichero> crap
<prozacman> wrap at 12?
<prozacman> or now.
<sdsichero> dark avengers the-news-stand/thunderbolts-becomes-dark-avengers-t78785.html
<sdsichero> not sure prozac...
<sdsichero> or bk
<Guest 4> keep loosing internet. good thing I had BK host tonight
<Guest 4> as me
<prozacman> yeah, close up at 12?
<sdsichero> bertinelli contro the-news-stand/world-finest-trips-over-own-hubris-spoilers-t80140-30.html
<sdsichero> http://www.theouthousers.com
<sdsichero> Outhouse podcast, Sun 9:30 pm EST
http://www.talkshoe.com/tc/84036
Phone: +1 724 444-7444
VOIP: 66.212.134.192
Show ID: 84036#
"bludcast" @itunes
<SilverPhoenix> ... Zechs gets the upper hand and hits the Twilight Sparkle on GLX...
Zechs has left the chat
<sdsichero> http://www.kermitspad.net
The recording has ended.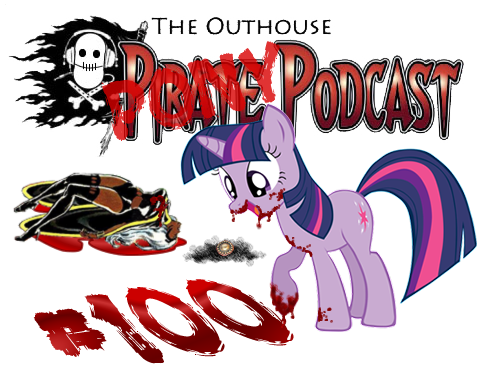 | | |
| --- | --- |
| | 2k11 Outhouse People's Champion |
by sdsichero » Thu May 03, 2012 12:37 pm

Another fun show!
| | |
| --- | --- |
| | Rain Partier |
by bkthomson » Thu May 03, 2012 1:32 pm
leave a comment with facebook
---
4 posts • Page 1 of 1
Who is online
Users browsing this forum: diegogue, LiamA, PDH, uz000 and 50 guests