One month ago Representative Gabrielle Giffords was meeting constituents in a supermarket in Tucson when a gun man walked up and shot her in the head. He shot nineteen people in all, killing six, including a young child and a federal judge.
Like most people I was appalled. I was angered at the disingenuity of the right wing media, who have long made the baneful influence of media a central plank in their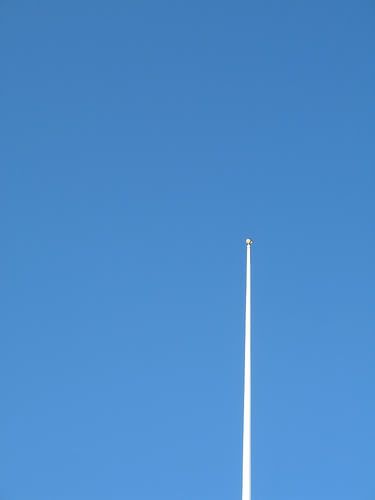 promotion of family values, but seem incapable of weighing the influence of their own behaviour. I also wondered about the apparent collapse of American civil society, the shared values that allow people with widely differing views to live peaceably together.
And like most people I moved on. Right now Middle East unrest has everyone's attention. Will Mubarak fall? How violent will it get? How much further will this unrest spread? And why not? After all, violence isn't anything new in America. Much of its nation building was been at the barrel of a gun: the Revolutionary War, the Civil War, the many Indian Wars. Four of its presidents have been murdered. One senator was beaten almost to death on the floor of the Senate chambers itself. But I wouldn't be writing about it now if it didn't still bother me. How could things come to this? Is it an isolated incident? Given the four dead presidents and the many threats US politicos face, it obviously isn't. Is it the Right's fault? The Lefts? Personally, I think its time we placed the blame squarely where it belongs, with the great silent majority.
Remember the silent majority? It's a phrase Nixon coined in 1968. He wasn't courting the support of the protestors in the streets, no, he was relying of the great number of Americans who didn't like the way things were going and felt ignored by the media. It was a winning strategy, and in the decade to follow the right worked hard to capitalize on it, but the truth is the majority has remained largely silent. In a country that teaches its citizenry that they live in the greatest democracy in the world, most people don't care. If a president isn't on the ballot fewer than half even bother to turn up. And no one cares that no one cares. People's eyes glaze over then you start talking about voter turn out. Those in power are happy about the situation. They'd never say it, but they consistently block any attempt to widen participation.
You have to wonder at the health of a system when most people feel so alienated from their representatives--and that's who your politicians are, your representatives--that they look on government as something totally divorced from their reality. But it isn't hard to see where the hate comes from when you consider the long tradition of distrust Americans have towards government. Thomas Paine called it a necessary evil and for two hundred years Americans haven't been debating whether he was right or wrong, but how much of this evil is really necessary. Disenfranchisement, real or imagined, is a part of American civil society.
Now America isn't Egypt, or China, or any one of a number of countries in which change isn't going to happen from within the system. If you think the country's in the proverbial hand basket, you can do something about it. Mark Twain once said, "A person who won't read has no advantage over one who can't read." Likewise, a person who won't vote has no advantage over one who can't vote and a person who won't act has no advantage over someone who can't. Politicians, with very few exceptions, are not known for their moral courage. If enough people make up their minds to support something, government leaders will rush to the head of the crowd and gleefully announce that they were on our side all the time. But if people keep their collective mouths shut, they are ignored. And that's the problem. Indifference, apathy, disillusionment, whatever you want to call it, the fact is most American's are most content to complain than act. Even if acting means little more than casting a vote. US economic growth is anemic. Its international influence is waning. A prosperous, well educated nation is spinning its wheels. And a huge number of its citizens are silent. If you think right, of left, wing-nuts are in charge of the asylum, take a moment and consider if you're one of the people who gave them the key.
Originally Pubished at: David Bird