One of the most awesome columns at the Outhouse is Super Reads.  The guy reads all the giant crossovers, every book and breaks it down for you each week so that you don't have to.  Now that Fear Itself has wrapped up, if you want to fill in the blanks or catch up on the whole story before the trade lands start right here:
Follow the column week by week as he reads all the crossovers:
It was a huge undertaking as you can see, ending at Super Reads 163.
It's a lot cheaper than reading every single Fear Itself book marvel put out and probably less time consuming and from what I can tell you, more enjoyable.  I'm pretty sure by the end of most of these the writer is borderline insane so hopefully he catches his breath again before Marvel gets going with this "Point" thing they talked about at NYCC.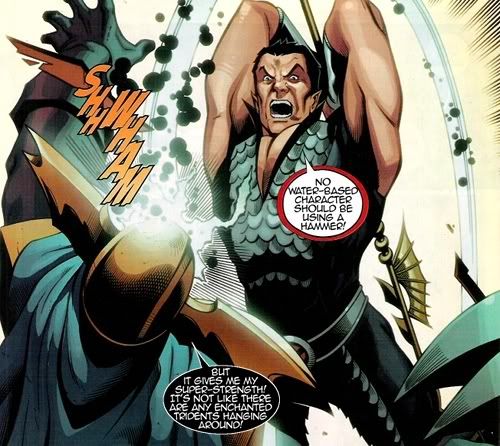 He also puts these little scenes in them to break up the long reads, I'm pretty sure he's changed the speech bubbles in them.  No way are they really this entertaining.
Authors: xaraan
Read more http://theouthouseblog.tumblr.com/post/11844667924