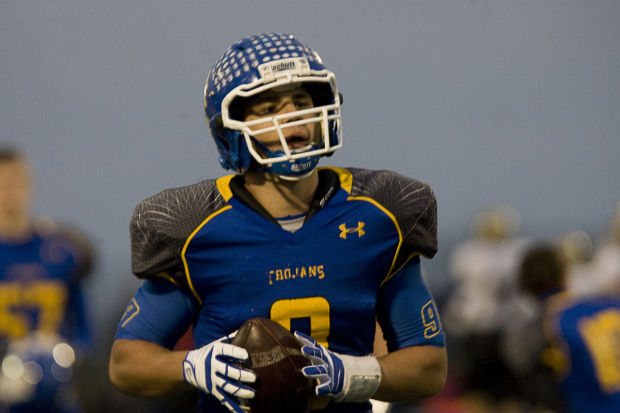 Jack Hockaday. Via The Decatur Herald & Review.
Iowa had added a
seventh
member to its 2015 recruiting class . Maora, IL high school junior quarterback/athlete Jack Hockaday
verbally committed
to the Hawkeyes on Saturday. Hockaday attends Maora-Forsyth High School, and will be the first player from the school to play for an FBS division school.
Hockaday is likely to play as an outside linebacker position when he gets to Iowa City. He has played as a receiver, outside linebacker, quarterback, and safety during his high school career.
Hockaday is 6'0'', and weighs 205 lbs., according to
Rivals.com
. He has twice been named Macon County Player of the Year by the
Decatur Herald & Review
.
(via
The Decatur Herald & Review
,
The Cedar Rapids Gazette
)
Originally Published at Shirts With Random Triangles http://feedproxy.google.com/~r/ShirtsWithRandomTriangles/~3/WFIlLjpXQnY/iowa-lands-2015-recruiting-class.html
The Outhouse is sponsored by Cinema Crazed: Celebrating Film Culture & Pop Culture.
Enjoy this article? Consider supporting The Outhouse, a fan-run site, on Patreon. Click here for more info.