Ken Eppstein continues to spotlight his fellow press hungry Indie Creators, this week focusing Keyleaf Comics' prolific young writer and beatnik-lover, James Ninness!
---
James Ninness

Website (s):
www.jamesninness.com
http://www.keyleafcomics.com/
http://jamesninness.wordpress.com/

Twitter:
@jamesninness

Facebook:
http://www.facebook.com/jamesninness

Neck of the Woods: San Diego, CA
Personal Stuff: Wife, two kids and a man-crush on Ray Lewis of the Baltimore Ravens
Day Job: Writer
Years in the Comic Biz: 6

I don't trust anyone under 30. I think it comes from having waited the past twenty years for a new youth movement to wash away the bad taste "grunge" left in my mouth. Smelled like teen spirit, but tasted like ass. Whatever the reason I've come to the point that I think that the "next big thing" will come from the underserved and ignored and that sure as hell ain't the teen to college aged kids. Youth movement hell! Make way for the coot movement!


Why the tirade? Well, I was a little scared when I pulled up James Ninness's website and saw what looked like a fresh faced twenty-something. How was I going to get past my personal prejudice and conduct enough of an interview to make a full spotlight? I took a therapeutic route and confronted my own hang up by asking James if he sensed the same generation gap that I did.

"The gap I've noticed in comics, especially since I'm relatively new to the medium, is more of tenure than age."

James isn't a lifer in the comic book field. Where most of this column's readers probably got their love on for comics as kids in the comic shop, or for us old farts, at the newsstand, James came to them late at the urging of a friend who introduced him Preacher, Y the Last Man, Sandman, 100 Bullets and Planetary. These modern classics struck a chord with James and he began to create his own comics. While stodgy types would say that he was proceeding without the benefit of comic book history and lore, James is of the opinion that he is also free from the onus the very same. Since stodgy knows no age barriers, James doesn't see a generation gap as much a communication fail between the tastes of purists and modern creators making their own fresh path.

That's a pretty elegant point of view for a whippersnapper. (Alright... Turns out he's 30... On the cusp of being trustworthy. I'll ease up a little on the grumpy old man act.)


My guess is that this sage assessment of the communication problems faced by young comic creators in the modern scene is born from his first love: Beat literature.

"Whether prose (short and novel), plays or poems, I devoured the crazy hippies. There is something organic and raw to the sixties that connects with me, more so than any other era of writing."

Like many a young male writer smitten by Kerouac and Cassady's Machismo, James's draws on this outsider lit for his short story writing and comic writing. In particular, I think prevalent themes of Kerouac's "On the Road" such as travel through the American west, marginalized culture and the struggle between male and female needs are recurring themes in his book Dust, which features an Eastwood-ian main character named Jim Dust (ably drawn by artist John Narcomey) travelling across a desolate post apocalyptic american landscape.
I think what I'm most impressed by is James's productivity. In the short time since gaining his degree in writing, James has produced a considerable catalog of comic book material. Granted, much of it seems to be work product and learning process, but look at it this way: A comic creator's bibliography can be seen as a solar system with the artist at the center providing energy and life to his stories, represented by circling planets, asteroids and moons. I think that James's solar system right now is nascent in its formation, loaded with good ideas that are still somewhat loose and spinning in bizarre erratic orbits. (Besides Dust he has his fingers in books titled Mythoi, The Heavens, Drace Grey, Sim-I and webcomic titled The Undergrounds. Phew! Quite the primordial stew.) I look forward to watching his career continue and can't wait until those loose erratic satellites succumb to the gravity of experience.

Honorable Mention: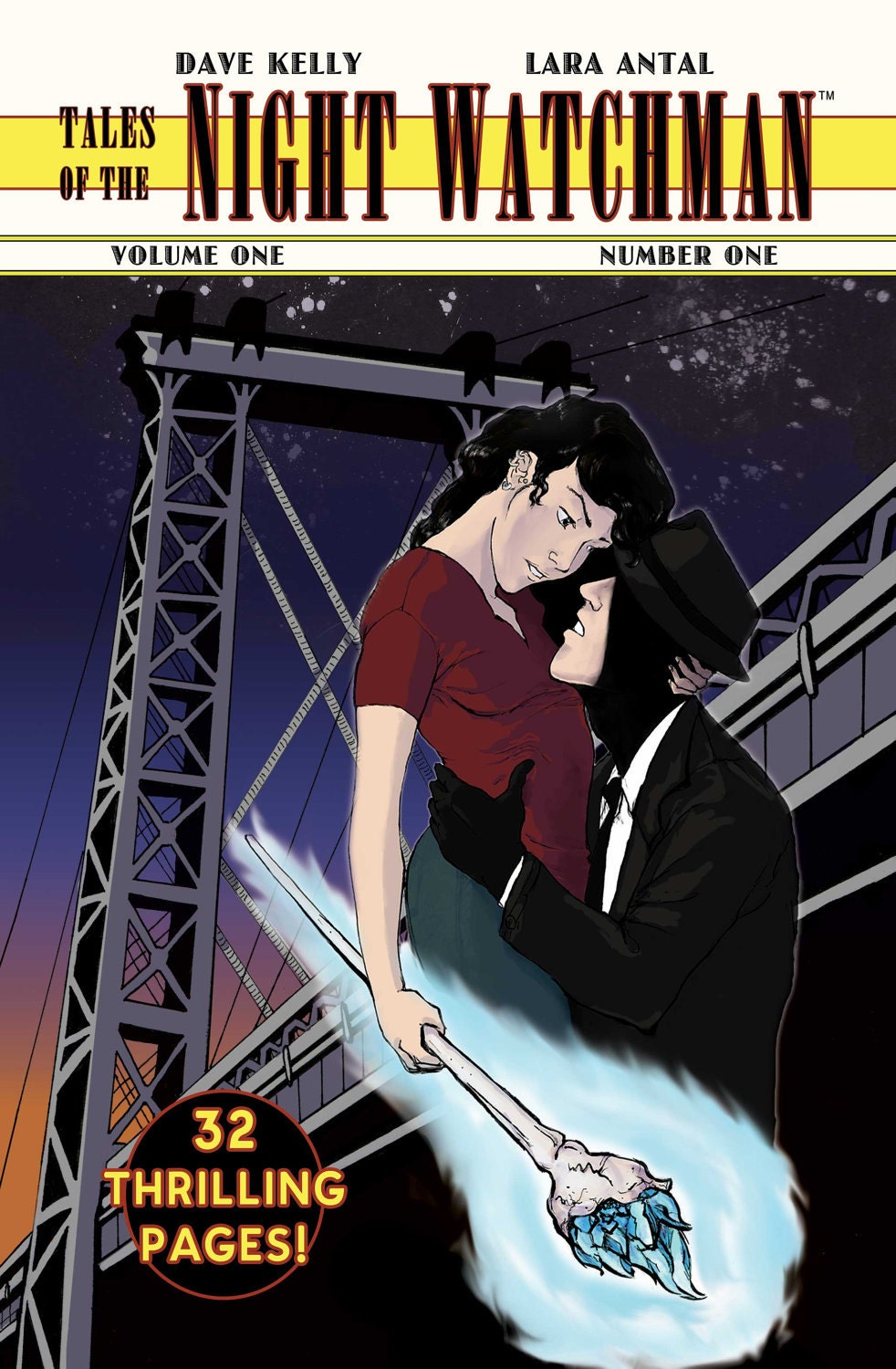 How can you get by when your roommate, who you depend on for half the rent and half the shifts at your coffee shop periodically leaves his body to do battle with Lovecraftian evil? Dave Kelly and Lara Antal's "Tales of the Nightwatchman" is has an outstanding point of view of superhero action as it would apply to the day to day malaise of a work-a-day barista.

http://www.talesofthenightwatchman.com/home/
https://www.facebook.com/watchmantales

Want to be featured in an Indie on Indie spotlight?

The guarantee. I will respond to all requests for press submitted using the form at the link below.
http://nixcomics.com/indie-on-indie-survey.html

I may not grant you a spotlight, but I'll take the time to let you know that I appreciate that you've created something and are hustling to get the word out about it. Frankly, the inability of the majority of modern "comic press" to take this step is mystifyingly bush league and rude.

Additionally, whether I spotlight you or not, I will probably post your name, comic book title and a website link in the "Honorable Mention" section.
---