---
The comic industry changes quickly. Those you had never heard of can sneak up on you. Suddenly they're all you can think about. Scanning your surroundings for any hint of what they might do next. Other times a familiar face returns with a new agenda. To prepare you for this next year I've compiled this list of who to look out for in 2015.
Riley Rossmo has been in the industry for a few years now, but has really started to make a name for himself. His style is unique and at times trippy. He must be on shrooms or something...
Jason Martin spent 2014 submitting work for Action Lab, but what is really happening in that lab?
Ryan Brown has been publishing God Hates Astronauts through Image. Have you read that book? Something's not right with that guy. Keep your distance.
Everything will be fine as long as you stop calling her Mrs. Matt Fraction. Seriously guys. She's on the edge.
The only thing scarier than Warren Ellis's beard is that look in his eyes. The dude has seen some crazy stuff. Watch out for him.
HE'S GOT A KNIFE!!!!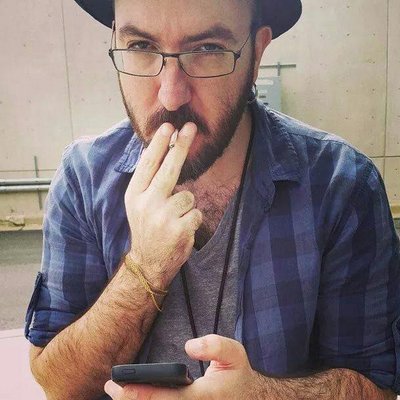 HE'S GOT A GUN!!!!
HE'S GOT A PALM TREE!!!!!!
So there's your list. Watch out for those folks. Avoid dark alleyways, dim alleyways, heck just avoid alleyways, and you'll be safe this year... Unless Bendis finally snaps...
---