Remembrance of Stevhan Gobble, our ConJob.
It's been announced this past Wednesday, May 20th, that Stevhan Gobble has tragically past away in a car accident in Chicago. Gobble, for 7 years, was the face of wise-cracking bastard, John Constantine, in Vertigo's Hellblazer series as he graced the covers illustrated by brother-in-law Tim Bradstreet from issue # 134 - 215. It's a sad time for his family and Hellblazer fans. My condolences to his family. May Stevhan always be remembered.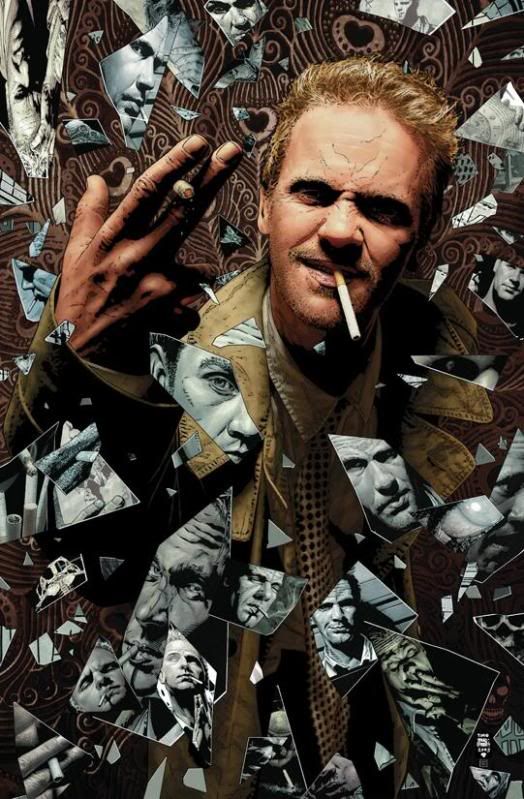 Enjoy this article? Consider supporting The Outhouse, a fan-run site, on Patreon. Click here for more info.
Comment without an Outhouse Account using Facebook
We get it. You don't feel like signing up for an Outhouse account, even though it's FREE and EASY! That's okay. You can comment with your Facebook account below and we'll take care of adding it to the stream above. But you really should consider getting a full Outhouse account, which will allow you to quote posts, choose an avatar and sig, and comment on our forums too. If that sounds good to you, sign up for an Outhouse account by
clicking here.
Note: while you are welcome to speak your mind freely on any topic, we do ask that you keep discussion civil between each other. Nasty personal attacks against other commenters is strongly discouraged. Thanks!
About the Author - Greg
---
Greg DAE is a Brooklyn born film-maker, writer, actor, and horror/comic fiend. He was one of the first writers of The Outhouse and one of the two original Bludnet writers. One day he'll be an accomplished comic book writer…. Or else.
More articles from Greg