---
Source: Weekly Releases for May 8, 2013 - Home Delivery
Show me the pretties!
*****
WINNER: Cover Of The Week - 5/1/2013: Dial H #12 by Brian Bolland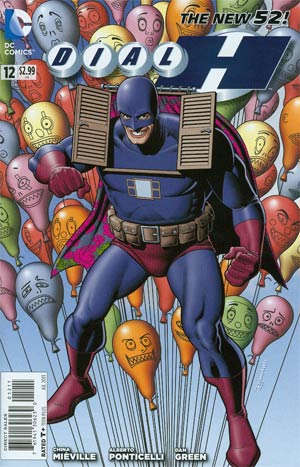 ---
~OR~
Comment without an Outhouse Account using Facebook
We get it. You don't feel like signing up for an Outhouse account, even though it's FREE and EASY! That's okay. You can comment with your Facebook, Yahoo, AOL, or Hotmail account below and still interact with the greatest comic book community on the internet! But if you change your mind, sign up for an Outhouse account by
clicking here.
Note: while you are welcome to speak your mind freely on any topic, we do ask that you keep discussion civil between each other. Nasty personal attacks against other commenters are not welcome here. Thanks!
About the Author - GHERU
---
RU, or as he's known in the writers' room: the cute one, is relatively unappreciated in his time.  RU's YouTube show, RUviews is watched by literally multiple people every month and his Outhouse articles have helped line many a bird cage.  Before you send RU a message, he knows that there are misspelled words in this article, and probably in this bio he was asked to write.  RU wants everyone to know that after 25+ years of collecting he still loves comic books and can't believe how seriously fanboys take them.  RU lives in Akron Ohio (unfortunately) with WIFE, 'lilRuRu, and the @DogGodThor.  You can also find him on Twitter, Facebook, Tumblr, & even Google+ (if anyone still uses that).
More articles from GHERU