---
After a rough race - mud was slung, babies kissed, families ruined - the Review Group Election for 6/12/2013 ended in a tie.
TO THE REVIEWS!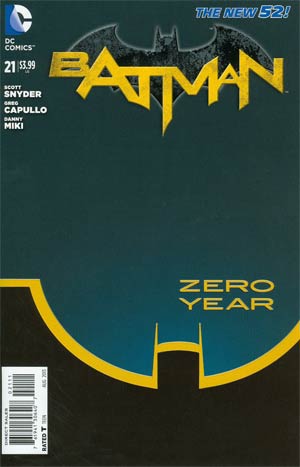 Witness The New 52 origin of The Dark Knight in BATMAN: ZERO YEAR! Twists and turns are around every corner as Bruce Wayne takes the final steps toward his destiny! And in the backup story, learn more about how different Gotham City was at this dangerous point in time.
Manufacturer/Publisher: DC (Release Date: 6/12/2013)
Writer: Scott Snyder, James Tynion IV • Artist: Greg Capullo, Jonathan Glapion
Digital copy availible here
Breath Of Bones A Tale Of The Golem #1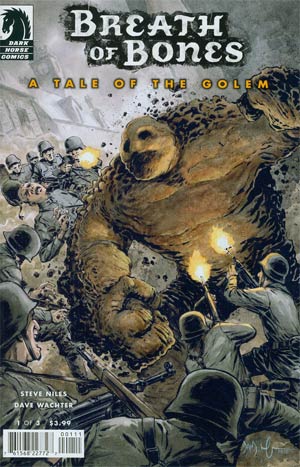 The giant clay monster from Jewish legend goes on a Nazi-killing rampage in order to protect the inhabitants of a small Jewish stronghold and an injured British pilot.
Manufacturer/Publisher: Dark Horse (Release Date: 6/12/2013)
Writer: Steve Niles, Matt Santoro • Artist: Dave Wachter
Digital copy availible here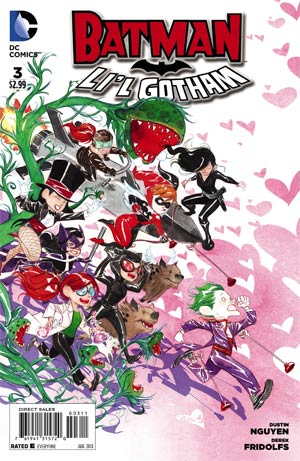 It's Valentine's Day in Gotham City, and The Joker's having a rough time. Not only does he hate the holiday, but when his plan to ruin it for everyone else backfires, he becomes the target of many fan-favorite females' affections! And in the second story, set against the backdrop of Gotham City's Lunar New Year celebrations, Damian and Katana team up to take down some thieves. But when they get captured, can some 'old' allies save them?
Manufacturer/Publisher: DC (Release Date: 6/12/2013)
Writer: Dustin Nguyen, Derek Fridolfs • Artist: Dustin Nguyen
Digital copy availible here
______________________
Ze rules:
Post your review in the forum thread or in the comments section here on the front page.
Review as often or as little as you like. Once you've posted 5 reviews, you will be awarded 1 pick. You can post 5 reviews, right? That's a totally achievable goal and with day and date digital releases becoming the standard, it shouldn't matter if your shop ordered enough copies of this weeks comic or not.
When multiple Review Groupers have posted 5 (or more) qualifying reviews, they will be awarded their pick in the order that they qualified. What constitutes a qualifying review? Any review posted (with a score on a scale from 0-10, that's right 0!) within 1 calendar month of the thread going live. Reviews are to be at least 5 sentences long. It shows that a) you have at least read this week's pick and b) you have some unique insight into the comic.
Reviews posted while waiting in line for your pick will be applied to your next pick.
I'll be keeping track of everyone's progress with the newly christened Spreadsheet of Fantastic (RIP, Spreadsheet of Doom) and reporting the results in the Current Members list in the weekly OP. When it's your turn to make a pick, I will PM you. If you do not respond to me by Midnight EST the following Sunday, you will lose your pick and I will start a poll to determine that week's selection.
Any week in which we do not have a Review Grouper with 5 qualifying picks, we will determine the week's comic via poll.
If it's your week to pick, remember to keep it under $3.99.
Current Members List
5 Reviews
4 Reviews
3 Reviews
2 Reviews
1 Review
GLX
 
@dace1314
Amoebas
bkthompson
Grayson
guitarsmashley
PhoenixEquinox
Stephen Day
 

ElijahSnowFan
GiveWarAChance
Jude Terror
Ntikrst


 
doombug
Eli Katz
Punchy
SilverPhoenix
Sunless
Victorian Squid
 
Amlah
BlueStreak
GHERU
john lewis hawk
Jubilee
Keb
Midas
nietoperz


TimDrake'sDumbWings



 
---