---
Source: non
I dont want to talk about it
TO THE REVIEWS!
Burn The Orphanage Born To Lose #1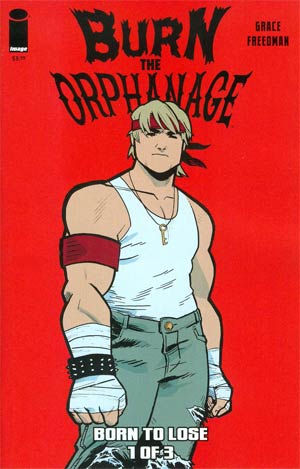 Manufacturer/Publisher: Image (Release Date: 8/7/2013)
Writer: Daniel Freedman, Sina Grace • Artist: Sina Grace
A young orphan named Rock was left for dead, now he's out for revenge! With partners Lex and Bear by his side, our hero will find out who burned his home and family to the ground. If that means taking on every goon, punk, and topless stripper ninja in the city... then so be it. PART ONE OF THE BORN TO LOSE TRILOGY!
digital copy availible here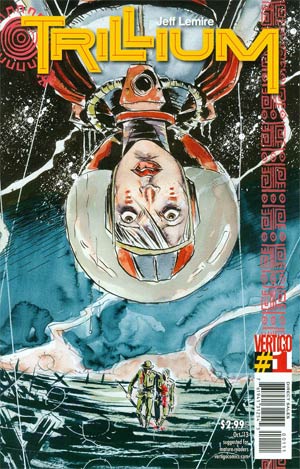 Writer/Artist: Jeff Lemire
It's the year 3797, and botanist Nika Temsmith is researching a strange species on a remote science station near the outermost rim of colonized space. It's the year 1921, and renowned English explorer William Pike leads an expedition into the dense jungles of Peru in search of the fabled 'Lost Temple of the Incas,' an elusive sanctuary said to have strange healing properties. Two disparate souls separated by thousands of years and hundreds of millions of miles. Yet they will fall in love and, as a result, bring about the end of the universe. Even though reality is unraveling all around them, nothing can pull them apart. This isn't just a love story; It's the LAST love story ever told. Trillium is an 8-issue series that combines rich historical adventure and mind-bending science fiction into a sprawling, unconventional love story by Jeff Lemire (SWEET TOOTH, CONSTANTINE, ANIMAL MAN). This amazing miniseries kicks off with 28-pages of story in a flip-book with two covers and two separate but connected stories!
digital copy availible here
______________________
Ze rules:
Post your review in the forum thread or in the comments section here on the front page.
Review as often or as little as you like. Once you've posted 5 reviews, you will be awarded 1 pick. You can post 5 reviews, right? That's a totally achievable goal and with day and date digital releases becoming the standard, it shouldn't matter if your shop ordered enough copies of this weeks comic or not.
When multiple Review Groupers have posted 5 (or more) qualifying reviews, they will be awarded their pick in the order that they qualified. What constitutes a qualifying review? Any review posted (with a score on a scale from 0-10, that's right 0!) within 1 calendar month of the thread going live. Reviews are to be at least 5 sentences long. It shows that a) you have at least read this week's pick and b) you have some unique insight into the comic.
Reviews posted while waiting in line for your pick will be applied to your next pick.
I'll be keeping track of everyone's progress with the newly christened Spreadsheet of Fantastic (RIP, Spreadsheet of Doom) and reporting the results in the Current Members list in the weekly OP. When it's your turn to make a pick, I will PM you. If you do not respond to me by Midnight EST the following Sunday, you will lose your pick and I will start a poll to determine that week's selection.
Any week in which we do not have a Review Grouper with 5 qualifying picks, we will determine the week's comic via poll.
If it's your week to pick, remember to keep it under $3.99.
Current Members List
5 Reviews
4 Reviews
3 Reviews
2 Reviews
1 Review
PhoenixEquinox


@dace1314
Amoebas
bkthompson
Grayson



Eli Katz
ElijahSnowFan
GiveWarAChance
Jude Terror
Ntikrst
Punchy




doombug
GHERU
guitarsmashley
SilverPhoenix
Sunless
Victorian Squid

Amlah
BlueStreak
GLX
HNutz
john lewis hawk
Jubilee
legoroni
Keb
Midas
nietoperz
Stephen Day
TimDrake'sDumbWings


---