---
Source: Marvel Press Release
Conversation:
RU: Which one do you want to do first; zombie Deadpool or ghost pirate…blue ghost pirate?
WIFE: Oooooh, ghost pirate
*****
WIFE and RU stop unpacking long enough to knock out Marvel's First Look: Amazing X-Men #1!
Amazing X-Men #1 preview page 1
WIFE: You said this involved a ghost pirate, there's nothing ghost-y or pirate-y about him. Where are his gold deplumes (no guarantee that will ever be spelled correctly)? Where is his sword? Where is his band of lovable sidekicks?
RU: OK, in order: (1) That's Nightcrawler, he's dead, and that's heaven, ergo, ghost. (2) Not everything has to be in the first page. (3) Heaven has no currency, bunch of commie pinkos. (4) See #2. (5) This isn't the Disney Channel.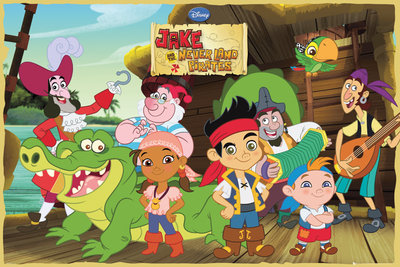 WIFE: Ok, we'll see.
Amazing X-Men #1 preview page 2:
RU: BOOSH! Pirate!
WIFE: Looks more ninja-y than pirate-y
RU: How many words have you made up so far?
WIFE: Less than you've spelled wrong.
RU:… dick
RU: That's totally a pirate sword and he's fighting colonists! Look at the hat!
WIFE: Ok, so that's sort of almost pirate-y, that's 1.
RU: Bull donkey!
Amazing X-Men #1 preview page 3
WIFE: OK, there. That's a pirate. Oh, awe, he even has lovable sidekicks!
RU: I'm fairly certain that it is quite obvious that this one is the bad guy.
WIFE: Pirates weren't good guys, dude.
RU: Even Jake?
WIFE: fucking poser!
Amazing X-Men #1 preview page 4
RU: Well, that's not part of the pirate motif.
WIFE: I think the only purpose of this page was to make her awkwardly pose to showcase her boobs.
RU: Yea, what's up with that? I mean, that had to be planned, right? Its just, distracting
WIFE: Yea, you can't unsee that.
RU: I got nothin'.
WIFE: Yea.
RU: I can't even think of a bad segue into the solicitation:
WIFE: Really… you spell segue right?
-----
AMAZING X-MEN #1 (SEP130740)
Written by JASON AARON
Art & Wraparound Cover by ED MCGUINESS
FOC – 11/06/13 On-Sale 10/14/13
Nightcrawler Returns! Marvel Presents Your First Look at AMAZING X-MEN #1!
To save a fallen companion, the X-Men must attempt a daring rescue mission from beyond the grave!

What would you do to save a fallen friend? This November, in the wake of Battle of the Atom, Wolverine must assemble the X-Men's finest to attempt a daring rescue in Amazing X-Men #1, a swashbuckling new series from red hot writer Jason Aaron and blockbuster artist Ed McGuinness!

The X-Men are through mourning the loss of Nightcrawler, the "heart and soul" of their family – it's time to act! Wolverine must lead Storm, Beast, Ice Man and more on an epic journey to recover one of their greatest allies – in a story that's been building since Wolverine and the X-Men #1!

"AMAZING X-MEN is the newest can't miss X-Men book." says Senior Editor Nick Lowe. "Two creators at the top of their game, fully committed, bringing back possibly the best X-Man ever… and that's just the first arc! Just wait until you see what Jason and Ed have up their sleeves!"

Deadly foes! Swashbuckling adventures! Plenty of little blue Bamfs! How far will the Amazing X-Men go to rescue one of their own? And what price will they pay? Find out just how far this November when Nightcrawler returns in Amazing X-Men #1!
-----
p(RU)views featuring WIFE: Nova #4, X-Men #1, Avengers #14, Age Of Ultron #10A.I., New Avengers #8, Avengers #8, X-Men: Battle Of The Atom #1, New Avengers #9, Iron man #15, Thor: God of Thunder #14
---