---
Source: Comic List
"Oh Gods, Rob Came Back To Work" -Image Comics
Bloodstrike #1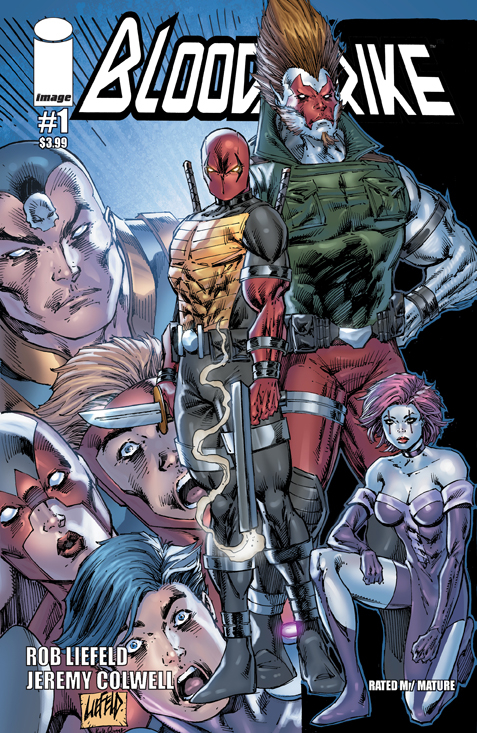 Publisher: IMAGE COMICS
(W/A/CA) Rob Liefeld
$3.99
X-Force, Cable, and Deadpool creator ROB LIEFELD returns to comics with a new ONGOING series, a lively romp that reveals a more mature side to LIEFELD than fans have previously experienced. A new recruit to the Bloodstrike program, (his identity as a mystery man from the historical Extreme Universe soon to be revealed!) struggles on a covert mission and loses his life as well as his junk to the mysterious TRAGEDY ANN!
"We've Been Severely Lacking The Hot Topic Demographic" -Oni Press
Invader Zim #1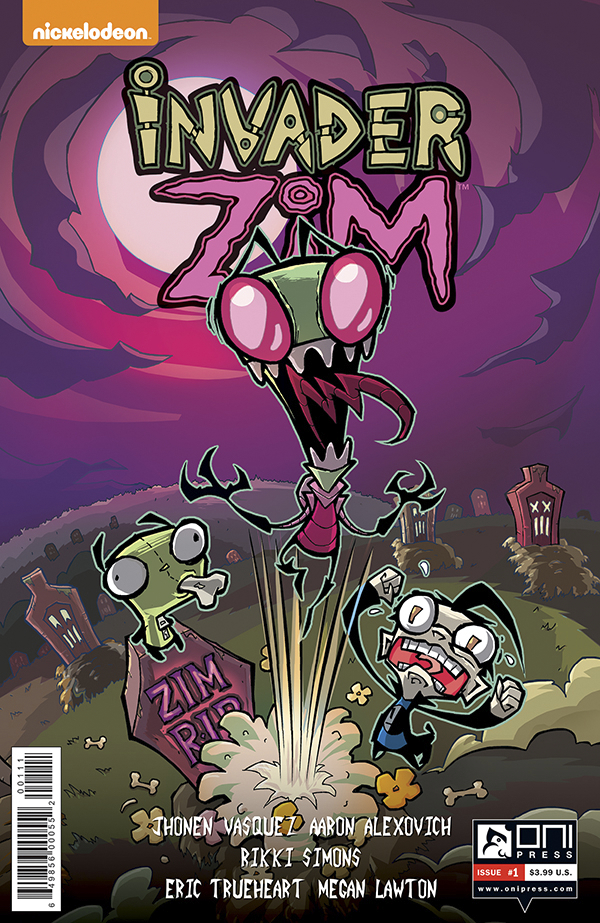 Publisher: ONI PRESS INC.
$3.99
(W) Jhonen Vasquez (A) Aaron Alexovich & Various (CA) Aaron Alexovich
ZIM and his filthy evil ways have been gone for what feels like years. But Dib KNOWS the alien menace will rear his head again, and he won't leave the house, or his 900 security monitors, until it happens. And it WILL happen. Oh, it WILL.
"Are We Sure It's What The Readers Have Been Asking For?" -Marvel Comics
Amazing Spider-Man Renew Your Vows #2
Publisher: MARVEL COMICS
$3.99
(W) Dan Slott (A/CA) Adam Kubert
THE LAST SPIDER-MAN STORY
• Not even The Amazing Spider-Man is safe from Secret Wars! In this new Marvel Universe, Peter Parker, Mary Jane Watson and their daughter have to scrape by to make ends meet, but they have each other...
• Face front, True Believers. This is the one you've been asking for.
"Thunderdome Plus? George Miller, You're A Genius!" -DC Comic
Mad Max Fury Road Mad Max #1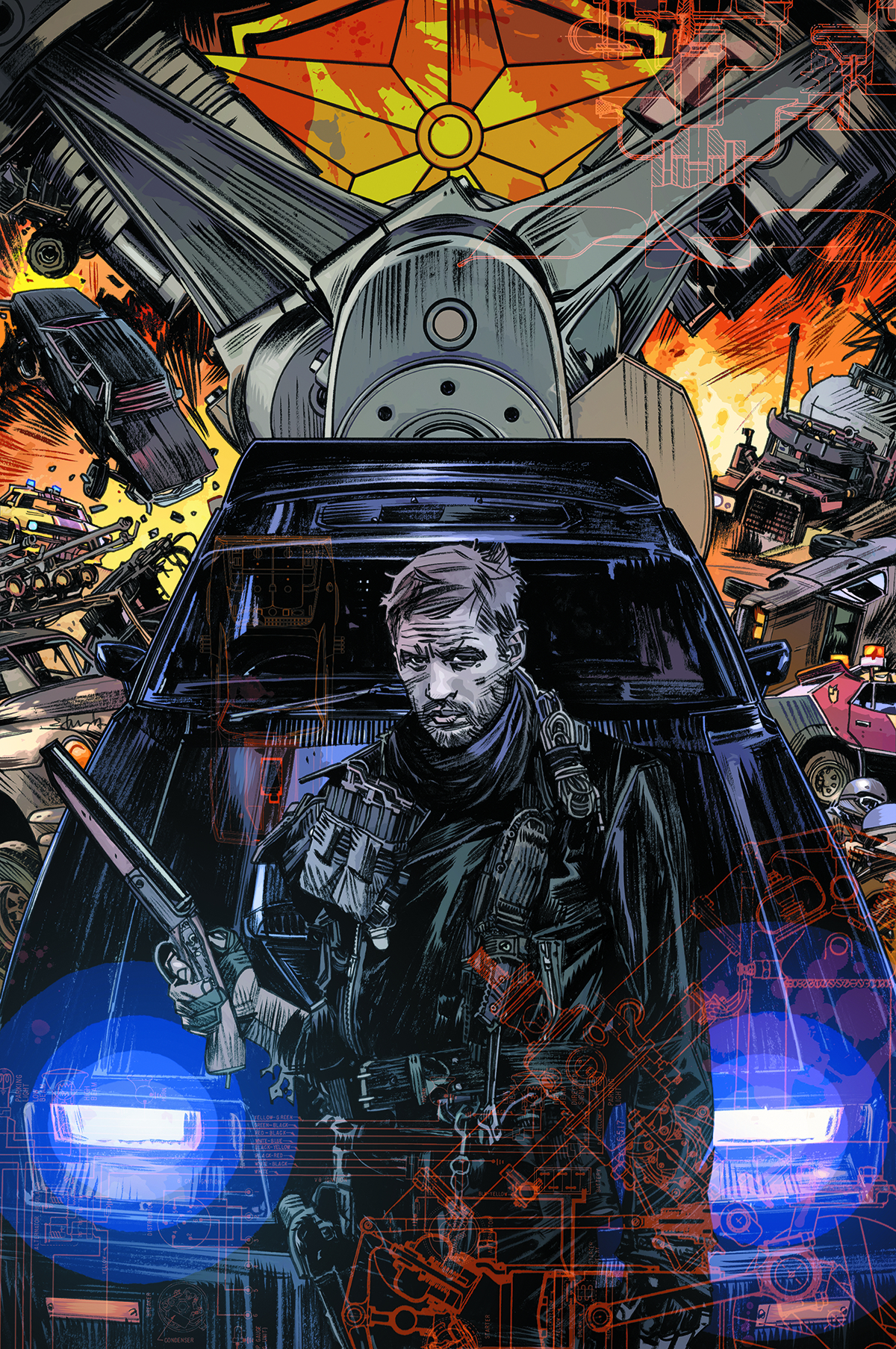 Publisher: DC COMICS
$4.99
(W) George Miller & Various (A) Mark Sexton (CA) Tommy Lee Edwards
Max. The warrior Max. Haunted by his past and fated to wander the brutal Wasteland in search of his better self. To do so, Max Rockatansky enters Gastown, the only source of guzzoline for thousands of miles. Here he finds the final piece that he needs to rebuild his Interceptor - the powerful Boss 351 engine. But in order to acquire the fabled V8 in a world where car parts are worth more than a man's life, Max must survive a gladiatorial battle in a place called...Thunderdome Plus!
From the mind of George Miller, the creator of the Mad Max trilogy, the prelude series to the upcoming film Mad Max: Fury Road continues in its penultimate issue!
"And Like, In The Future, Art Is Illegal, Man" -Dark Horse Comics
Tomorrows #1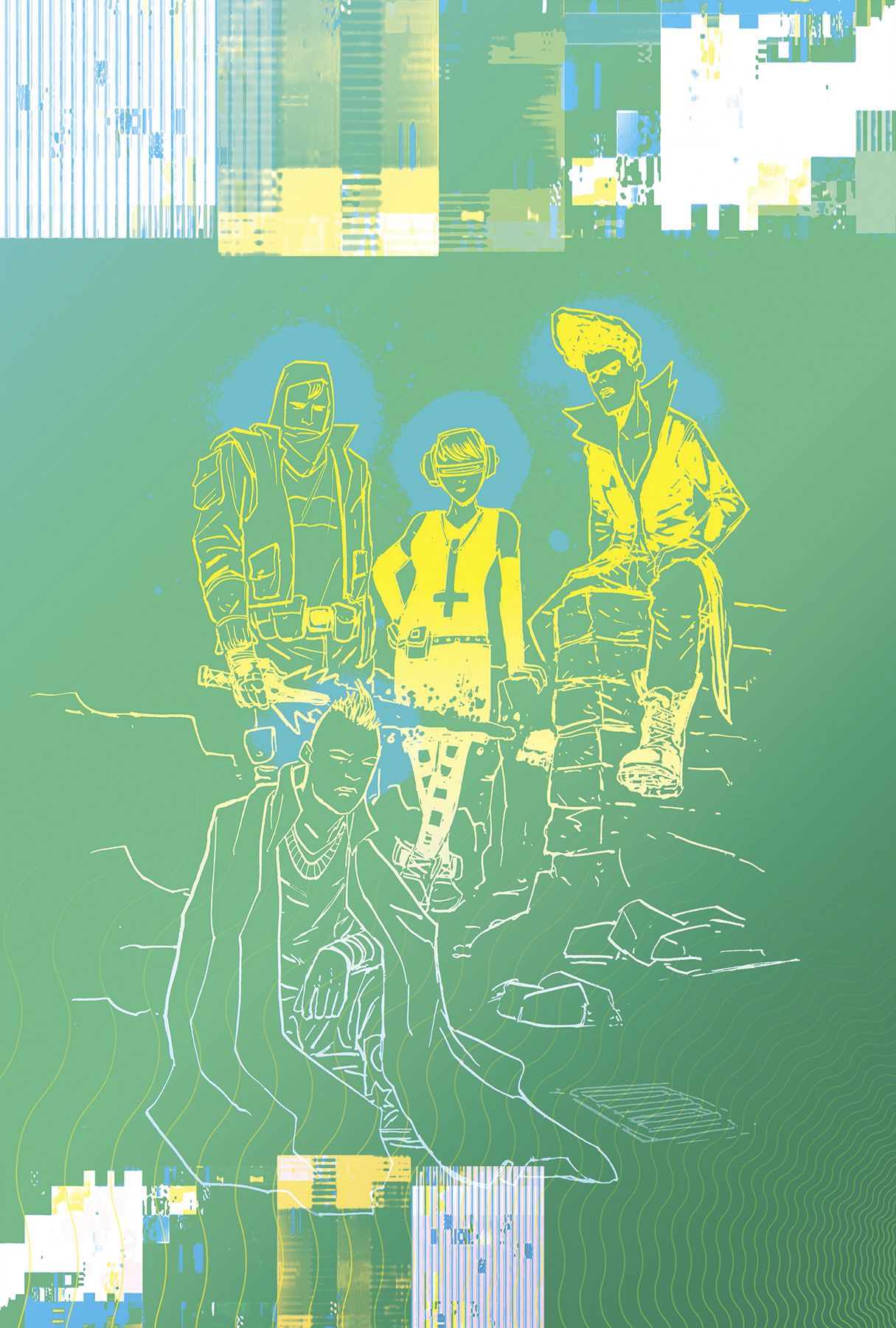 Publisher: DARK HORSE COMICS
$3.99
(W) Curt Pires (A) Jason Copland (CA) Jason Copland, Dylan Todd
They told you the counterculture was dead. They were wrong. Welcome to the new reality.
A bold new speculative-fiction comic from the mind of writer Curt Pires, with each issue illustrated by a different brilliant artist!
The future: Art is illegal. Everything everyone ever posted online has been weaponized against them. The reign of the Corporation is quickly becoming as absolute as it is brutal-unless the Tomorrows can stop it.
---