Quotes of what everyday readers have to say about the latest comics hitting the stands. 10/5/11 Edition.





Animal Man #2
"As of right now this is probably the best DCnU book." -
Holland Oats
"It's always nice to see such a well-regarded property handled with such love and skill..." -
Zero




The Boys #59
"Holy Shit. Seriously this issue was great" -
guitarsmashley
"Holy shit that was brutal... Ennis you bastard!" -
Punchy



O.M.A.C. #2
"I'm bummed that this book is most likely going to get the axe." -
alaska1125
"Didio isn't gonna cancel his own book first." -
avengingtitan
"I literally facepalmed when I saw what has become of Max Lord. It looks like someone ate Kirby designs, Max Lord and threw them up after one too many shots." -
fieldy snuts
"This is easily the single most FUN book on the market. Every page is a joy to read and look at." -
Amoebas
"I'm sorry, but this book is horrible." -
Holland Oats



Swamp Thing #2
"Wow, that was one dense comic... I feel he's done a good job in keeping what Moore did and also adding to it. I'm certainly intrigued by what kind of Swamp Thing Holland will eventually become..." -
Punchy
"The Green needs to STFU. Talk about a wordy comic." -
The President
"I like that. I'd rather have that than $4 comics that I can finish in two minutes." -
Holland Oats
"the set-ups for both Swamp Thing and Animal Man stumbled just a little bit in how information loads were dealt to readers" -
Mike Mercury
"I loved this issue." -
Stephen Day



Stormwatch #2
"An improvement over #1 in a lot of ways..." -
Punchy
"I actually liked this issue less... I actually like some of the rest of the returning Authority team members less than before. Plus Midnighter's costume is horrendous." -
xaraan
"...it feels very comfortably like the Authority to me." -
alaska1125



Action Comics #2
"Just brilliant, this is going to be a classic Superman run, I can just feel it." -
Punchy
"Dropped to trade-wait over issues with page count." -
Mike Mercury
"I haven't decided yet if Supes is acting more cocky or bratty. He came off last ish a little too much like Superboy Prime." -
The Nacireman
"He's acting like a bad-ass is what he's doing." -
Punchy
"I loved this issue. Whereas Morrison soured me on Batman completely, he's made me Superman fan..." -
Dragavon
"I thought this was about as good as a Superman book could get." -
alaska1125
"Never been a huge fan of Superman, this is the only new 52 book that I am reading and I am really enjoying it." -
48THRILLS
"This is a book that made me wish I had a working microwave so I could have some popcorn with it." -
Veggieleezy



X-men Schism #5
"Ending the best X event since X-Tinction Agenda" -
The President
"I really enjoyed this series." -
xaraan
"in which Wolverine says "Screw you guys! I'm going home" -
Timbales
"I didn't hate the ending as much as I thought I would." -
BlueStreak
"With this ending, I think we can safely say this is one of the best X-Men event stories ever..." -
Punchy
"Most surprising story in a while." -
fieldy snuts


Superior #5
"...it's definitely my favourite of Mark Millar's recent work." -
Punchy
"...it's nice to read a Millar comic without the cynicism." -
Dragavon
"I figure the last page of the series will be some big fucking pile of cynical horseshit." -
Chesscub
"While I still find the bulk of Millar's work to be nigh unreadable, this has been entertaining, even if it barely comes out." -
Flynn the Pirate



The Strange Talent of Luther Strode #1
"The story is as funny and likable as it is bloody, and that makes it worth a look." -
Royal Nonesuch
"I really liked this. The violence level is over the top in a Millar sort of way, but the story seems to be going somewhere as well." -
xaraan
"This is a cool book... The art is very cool, too. I love the line work and the cartoonish elements. This book just works."
Eli Katz
"It was good... I have hope this will turn out to be pretty awesome." -
DavidIDean
"I should've bought this." -
GLX



Superboy #1
"I was suprisingly shocked at how much I enjoyed Superboy #1." -
Comic_Doctor
"Overall, this was a good first issue, much has changed about Superboy, but much has also stayed the same, this is a more contemplative, more scientific approach to the character, and it works in this first issue." -
Niam Suggitt
"I would say I liked this issue, but I am torn if I'll be shelling out for the #2." -
Kelly Symmonds
"The first issue was an engaging and worthwhile tale that makes me want to know more about Superboy." -
Brad Thomson
"Scott Lobdell really makes up for his horrible offering in Red Hood and the Outlaws with this issue." -
Sakie
"The book was okay but I don't know why we have to go all the way back to the beginning with this character." -
Starlord
"I liked this issue, but I also thought it was ho-hum." -
Jon Salwen
"So all the stories of the past happened right? Okay then how did Infinite Crisis happen? Since this is happening now then how did Superboy die in that?" -
avengingtitan
"Stop worrying about the continuity." -
Punchy
"Continuity ruins comics." -
BRBKanoosh
"...there was something called Flashpoint that created a new reality where, unbelievable as it may seem, the stories of the past either didn't happen or if they did, they happened a bit differently." -
Amoebas
"A bit differently? Did Coast City still happen? Just this time Superman didn't die right? Just little tiny things..." -
Jon Salwen



Grifter #1
"IMO this is another one of the better new books, along with Animal Man, Frankenstein, and OMAC." -
Mike Mercury
"Pretty cool. I've always like Grifter as a visual, but never read many of his adventures, so I was glad this issue was very 'new-reader-friendly' and basically introduced a brand-new Grifter." -
Punchy
"goddamn it, I gotta buy Grifter too ?" - eltopo
"Wish we weren't getting a total reboot/origin story." -
HNutz
"Grifter rocked in Wildcats 3.0. And he was in a wheelchair for most of that and still stood out."
- fieldy snuts
"If Grifter was 1/10th what he was in even the original WildCATS run, this book would have been fun." -
jon salwen
"My head hurts, people liked this?" -
fieldy snutsComics don't even have to be out for Outhousers to do this:



X-men Regenesis
"I was already sold because Kieron Gillen is still writing this." -
Flynn the Pirate
"It's the X-Douches" -
Timbales
"Gillen is horrible. I'll try this out, though." -
Holland Oats
"Colossus looks fucking retarded with a shaved head." -
BRBKanoosh
"Aw I thought Destro was joining the X-Men" -
sdsichero
"Why is Storm on this team? I can't be the only one who thinks that Storm would tell both Cyclops and Wolverine to stick it" -
SilverPhoenix
---
---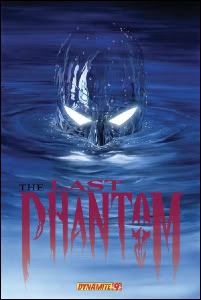 Cover of the Week Winner
for 10/5:
The Last Phantom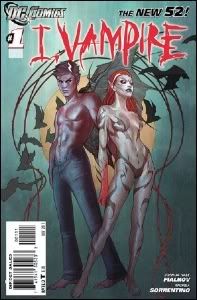 Comic of the Week Winner
for 10/5:
I, Vampire
#1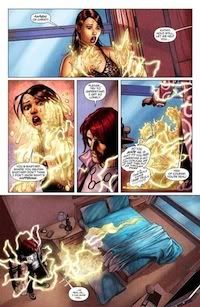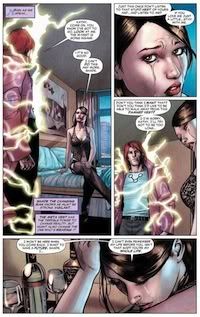 Moment of the Week Winner
for 10/5:
Shade the Changing Man creates his own girlfriends
---
---
Written or Contributed by: Jeremy Shane