Want to know what readers are saying about the latest comics hitting the stands? Check it here...




A Word From Our Sponsors... More Below!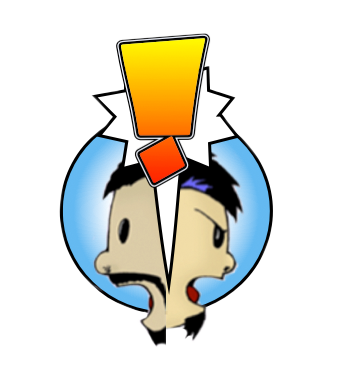 ---
---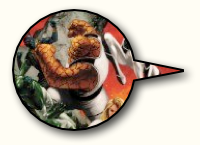 FF #10
"I thought this was a pretty decent issue..." -
Flynn the Pirate
"I loved this issue!" -
Mike Mercury
"I no longer have any idea what's going on in this book nor why I'm still reading it." -
chap22
"Jonathan Hickman does a good job working the characters into believable relationships, most noticeably Reed & Sue Richards and Peter Parker & Ben Grimm." -
Veggieeleezy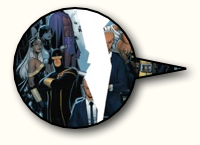 X-Men Regenesis #1
"Schism was awesome and these two epilogues (referring also to Generation Hope #12) to the miniseries were done quite well. -
Flynn the Pirate
"I really liked this issue." -
e_galston
"Loved both books. The Iceman scene and the X-Kids scene were my favorites." -
avengingtitan
"Regenesis was better than I expected" -
fieldy snuts
"Very strong, and a must-read companion piece to Schism I feel." -
Punchy
"I thought Regenesis was ok, but it felt like I was reading the last few pages of Schism drawn out over the whole book." -
xaraan
"This is a must read for X-fans and those who want to jump on the X-wagon now" -
Starlord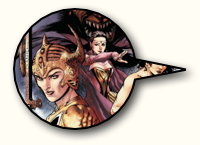 Demon Knights #2
"This was... disappointing." -
Flynn the Pirate
"Cornell's books essentially swapped quality levels with their second issues." -
m0d0k
"So far all the #2's I've read have been pretty bad. This was the worst though." -
avengingtitan
"Meh, I liked it." -
chap22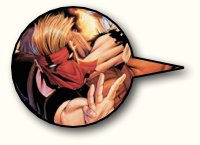 Grifter #2
"This was meh for me. My poor wildstorm universe." - xaraan
"This book is just weird... a black ops hardass who's all of a sudden all flaky and freaks out about killing?" - fieldy snuts
"There aren't many of us who were actually fans of the old Wilstorm U, but for us, I think these changes are even harder to stomach." - m0d0k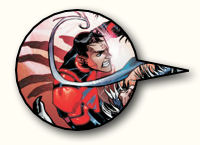 Superboy #2
"A decent issue, I really like Lobdell's voice for Superboy, it's very detached and just different from the norm." -
Punchy
"This isn't superboy, this is Tempest from DV8 who happens to have a look and costume like superboy" -
fieldy snuts
"This was just bad." -
avengingtitan
"It was weaker than the first issue." -
alaska1125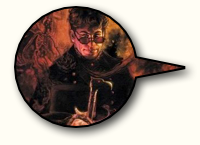 The Shade #1
"Is this worth the price of admission? I certainly think so." -
MrBlack
"The comic was good until Deathstroke appeared and for me the book pulled a Batman." -
Zechs
"I enjoyed this issue and I really can't wait for the second issue." -
Sakie
"I was surprised at how much I enjoyed this issue." -
Flynn the Pirate
"I'd say it was the best thing I read this week." -
Stephen Day
"I don't know. I read Starman from beginning to end and loved it. This, though...I didn't hate it" -
alaska1125


"James and crew remind us of that with an ease that can only come from someone who knows the character inside and out."
- Starlord

"I think I would have liked this more with a different artist. The art didn't suit this book at all to me." -
ThatGuyRoman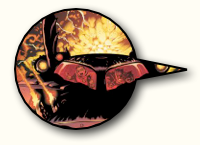 Batman & Robin #2
"I enjoyed it much more than issue number one and have become really excited about the direction Tomasi is taking Damien." -
Starlord
"I'm going to give this one more issue, but if the next one doesn't really step things up, I'll be done." -
Flynn the Pirate
---
---
And please check out the
special edition of "What Outhousers are saying" about Comic-Con
Written or Contributed by: Jeremy Shane
~OR~
Comment without an Outhouse Account using Facebook
We get it. You don't feel like signing up for an Outhouse account, even though it's FREE and EASY! That's okay. You can comment with your Facebook, Yahoo, AOL, or Hotmail account below and still interact with the greatest comic book community on the internet! But if you change your mind, sign up for an Outhouse account by
clicking here.
About the Author - xaraan
---
Xaraan (zah-ron), you can call him Jeremy if you prefer, but after twenty years of using xaraan online, he'll answer to that faster.  When not doing photography, xaraan writes for us covering books, gaming, tv, movies, sometimes even comics, plus creating a weekly webcomic.  If you look for him offline, start in the L.A. area; online start at www.xaraan.com.
More articles from xaraan