Quotes from comic readers about the latest comics hitting the shelves.

Feel free to join in our discussions every week in the Newstand or even add your own thoughts on the books here!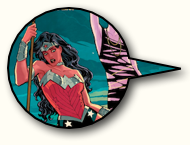 WONDER WOMAN #2
"I am loving this book." - ThatGuyRoman
"I like how they made the Golem origin a 'legend' rather than fact." - Amoebas
"i enjoyed it. This is the first time i've really liked Wonder Woman since Rucka left the book." - e_galston
"Is this the best Wonder Woman ever? It doesn't have much competition, but this is a damn impressive comic" - Punchy
"If you have never tried Wonder Woman before, it's worth checking out and picking it up now while it's just getting going." - GeekReaders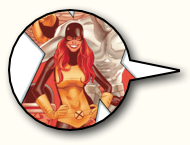 UNCANNY X-MEN #544
"Cyclops is now the most interesting character in superhero comics, and this issue confirmed it, he's just fascinating to me" - Punchy
"Hank really did come across as a giant asshole to Scott. We get it, you don't agree with Scott but why did you fly all the way to Utopia just to rub it in his face?" - Sakie
"Hank McCoy has been an asshat for a while. I hope that when Sentinels attack the School, he's the first one to get disintigrated." - BlueStreak
"Stupid ending to a series that has sucked for a few years now." - The President
"Cyclops is the hero the mutants need. Not the one they deserve." - SuperginraiX
"Scott's team is basically the latest incarnation of the Brotherhood of Evil Mutants." - alaska1125
"A decent story with truly awful art." - avengingtitan
"Greg Land does not have a photorealistic style. He has a pornorealistic style." - Zenguru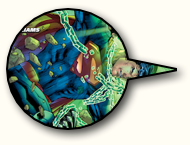 JUSTICE LEAGUE #2
"An improvement over #1, this book is moving slowly." - Punchy
"This is one of the few DC books that I enjoyed quite a bit more than the first issue" - GeekReaders
"Hal, he reads like he is a twelve year old who is trying to prove too much to the big kids." - bkthomson
"Hal's great. In this book Hal's not far from when he first recieved one of the universe's most powerful weapons. Like it wouldn't go to our heads if we ever got a ring." - Amoebas
"Wow, I never thought I would say this (because I actually really like Hal Jordan) but I am really starting to dislike DCnU Hal, especially in this series." - Sakie




BATMAN #2
"Awesome fucking issue. I had to go back and reread the first issue for anything I missed on the first read." - DeadFett
"I'm really enjoying this book; great issue." - xaraan
"I think what I liked the most, was how quickly snyder killed the Dick plot line and moved into a these people know what we are mode." - guitarsmashley
"I loved this issue. And i'm not the biggest batman fan." - e_galston
"I feel like Snyder puts on a workshop in how to write stories that stretch through several issues but still give you a filling amount of action and plot in each issue" - GeekReaders
"This book was the tits, seriously." - ThatGuyRoman
"My favourite thing about this take on Batman is how Snyder is developing Gotham City and giving it history and depth and making it come alive as a real place." - Punchy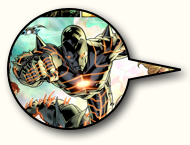 FEAR ITSELF
(final issue + series comments)
"Great story, horrible pacing throughout with how some stuff was dwelled on for too long while other stuff was done so fast." - fieldy snuts
"I liked this fine. Most of these event books never exceed the hype but this had some awesome moments." - 48THRILLS
"Beautiful art in a craptastic story." - Amoebas
"I read the whole main book last night. It seemed like I was skipping pages. The book was just an outline with the content taking place somewhere else." - Apache Chef
"The Mighty concept would have worked better if it was actually given more depth. They get the suits, they fight in them mostly off panel, the Mighty weapons are thrown back into the vat at the end of the fight. Kinda useless." - SuperginraiX
"This is one big-ass comic book, nice and thick. It was also highly enjoyable." - Punchy
"I really liked it. I know that the cardinal sin of events (telling crucial plot points in other books) happened, but I really enjoyed it." - The President
"I loved this series up to until the last book, then it kinda dropped to OK for me." - xaraan
"...this is the first time I had more of a problem with the art than I did the actual story..." - Hab
"I like the story overall but this felt like it was missing a page or two." - avengingtitan
"sloppy storytelling" - SuperginraiX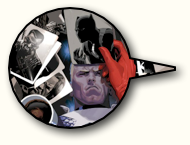 AVENGERS #18
"I was really torn on this issue." - Sakie
"possibly the dullest comic i've read in a long time. even by Bendis standards. dear God, this was a waste of money." - chap22
"You KNOW its bad when the high point of the story is a threatened knife fight between Wong and Jarvis." - Vic Vega
"Thought this was a great ish. Never been much of a fan of Acuna but I thought this looked impressive." - 48THRILLS
"Luke shouldn't even be the leader of Power Man and Iron Fist." - The President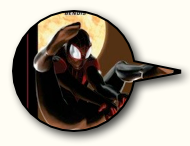 ULTIMATE SPIDER-MAN #3
"...good lord Bendis needs to give it a rest with the teenagers talking. This is getting out of hand." - guitarsmashley
"This is the problem Brian Michael Bendis is facing writing the adventures of the new Ultimate Spider-Man. Peter Parker is a beloved icon, whereas Miles is a total unknown, he has to make us like Miles as much as we liked Peter." - Punchy
"I found this issue to be just like the last one. Slow and boring." - DeadFett
"This story has been a great introduction to the new Ultimate Spider-Man, his life, friends, origin story." - Fieldy Snuts
"The story is boring, the character is boring and to be honest even the art doesn't work for me on any level." - Starlord
"...this all feels very familiar. Instead of Peter freaking out and trying to decide what to do with this newfound power, now we have Miles freaking out and trying to make that decision..." - GeekReaders
---
---
As you can see, opinions run the spectrum of love and hate on everything that seems to come out. I think it's when you see a large consensus you have to worry about a book or realize you should pick up a copy.
As fun as this is, remember we always have full reviews and larger discussions going on in our
Newstand Forums
about comics every week, so come join in.
---
---
COVER of the Week
for 10/19-
BLACK PANTHER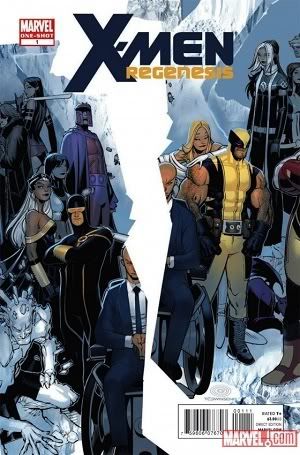 COMIC of the Week
for 10/19-
X-MEN REGENESIS #1
MOMENT of the Week
10/19-
Cyclops explains to Storm why he needs her
to stay with his team.
Written or Contributed by: Jeremy Shane