Wallets are tight these days and comics expensive. If you've set yourself a weekly comic budget we're here to help you make the most of it. These are the top five comics we recommend you pick up that are coming out this Wednesday.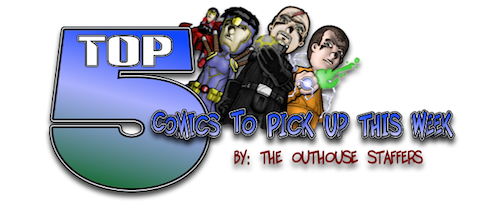 ---
Muppets #1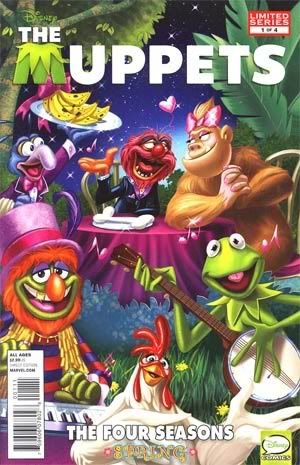 It's time to play the music, it's time to light the lights. It's time to meet the Muppets again in the Muppets comic tonight! Join the whole gang as Marvel picks up the many madcap misadventures in an all new Muppets limited series! Why the Muppets? Because they are awesome and their last series was as well.






---
He-Man and the Masters of the Universe #1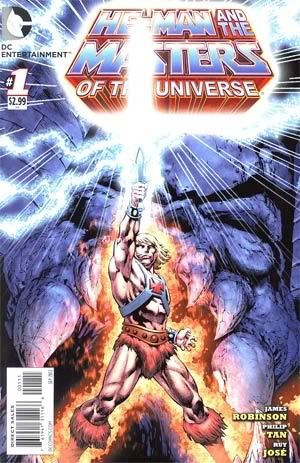 It seems that when James Robinson is allowed to do what he wants he can tell a great story, and He-Man's universe has so much possibility. If there is one thing I am sure of, it's that Robinson can build a rich backstory. Plus, it's fucking He-Man!
---
---
Age of Apocalypse #5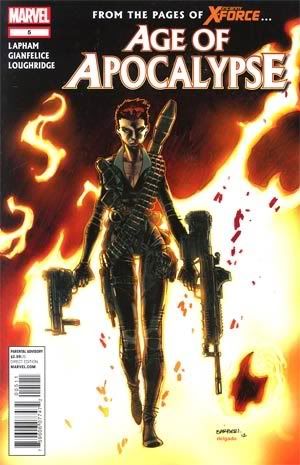 Spun out of the events of Uncanny X-Force and continuing the adventures of Jean Grey in a harsh alternate reality! Jean officially joins the X-Terminated, and lots of loss and bloodshed are sure to be around the corner in this new arc. Marvel's return to the fan-favorite Age of Apocalypse has been a pleasantly surprising hit under David Lapham and Roberto de la Torre.





---
---
Earth 2 #3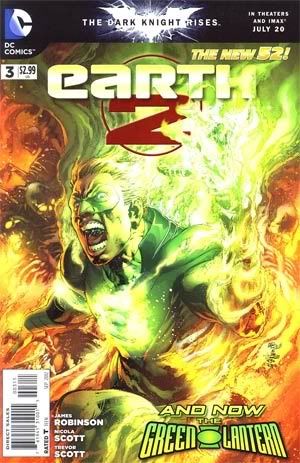 We normally like to recommend comics that aren't in the middle of a story, but some are too good to pass up or still easy enough to get caught up on. Earth 2 hits both those marks. The first two issues have featured a lot of world-building and has been relying on a slow-building introduction instead of cheap gimmicks and mindless fighting. This is a whole new world and Robinson is making sure that any fan who reads it is hooked. Get into this series now while it's still on the ground floor.
---
MonkeyBrain Comics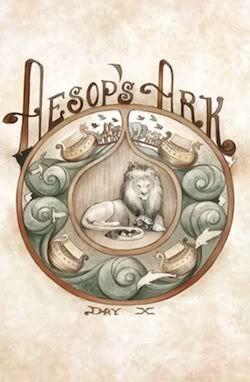 MonkeyBrain Comics is a newly created company born out of the desire to push into the digital market with creator owned-material. The first wave of their books were launched this week through ComiXology at price points from $.99 to $1.99 and have had good fan feedback so far. It's a no-brainer for us to recommend affordable, digital comics with creator-friendly terms and bold and innovative new ideas.
http://www.monkeybraincomics.com/
---
---
Agree? Disagree? Chime in below and post your own ideas. Our goal is to put together a list that most of us have come to an agreement on, so there are always good books that might not quite make the cut. We also aim to choose a series that isn't knee-deep into the middle of an arc so it's new-reader friendly.
Written or Contributed by: The Outhouse Staff
Enjoy this article? Consider supporting The Outhouse, a fan-run site, on Patreon. Click here for more info.
Comment without an Outhouse Account using Facebook
We get it. You don't feel like signing up for an Outhouse account, even though it's FREE and EASY! That's okay. You can comment with your Facebook account below and we'll take care of adding it to the stream above. But you really should consider getting a full Outhouse account, which will allow you to quote posts, choose an avatar and sig, and comment on our forums too. If that sounds good to you, sign up for an Outhouse account by
clicking here.
Note: while you are welcome to speak your mind freely on any topic, we do ask that you keep discussion civil between each other. Nasty personal attacks against other commenters is strongly discouraged. Thanks!
About the Author - Jeremy Shane
---
Jeremy was born in a small mountain village of a strange foreign land called Weystvurginea.  Banishment for liberal views saw him spend years wondering the east coast until he decided to bike to California.  When he saw how long a trip it was, he drove instead.  Now he's living it up in a low humidity climate, sometimes working on his photography and when not, he writes for us covering books (by way of his blog: Reading Realms), gaming, tv, movies, comics, conventions in the SoCal area, and creates a weekly webcomic: A Journey Through Skyrim.  If you look for him offline, start in the L.A. area; online start at: www.jeremyshane.info for his profile and all the social networks he's on... or just follow him on twitter, he seems to be on there a lot: @jeremyshane.
More articles from Jeremy Shane