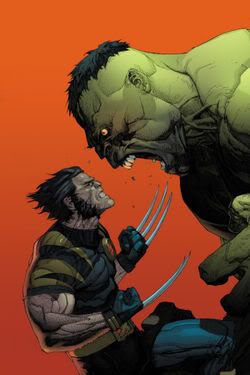 Daniel leabes us with some words of wisdom.
Long time no see folks. Well, being as how my column is about comics from a teenage point of view, and I am a teenager, school's pretty much kicked me in the nuts and stolen my comic buying money. But I am a fighter! School will transform me, but your local brat whore is back, even if he self-suspended himself. You know how good the Outhouse is? It's so good, and addicting, that I had to ask for a suspension, because it was going to interfere with more important schoolwork.
But back to comics and life. I haven't bought a comic with my own money since June 1st, 2007. I've used gift cards I received, I'm in possession of free comics from Free Comic Book Day, but for over one year and five months, I have not bought a single comic with money out of my pocket. This was originally an act of willpower, but soon after, it became a contest.
It started when my dad approached me. He saw that any money I was receiving from allowance, I was spending on comics, all $3 a week. So he gave me a challenge, buy no comics with my own money for three months. Why that challenge? He had done the same thing as I did, at the same age way back when, but with records instead of comics. I took up the challenge, and after three months, I didn't feel compelled to buy comics. It was at that point, it became a game, and once I reach six months, I thought; why not try to get it to one...full...year? Well more than a year has passed, and I've been sly in getting free comics on Free Comic Book Day, but I have retained my promise, and thus, my mini comic collection has been at a raging halt for a while for the most part.
So why does my opinion matter at all? Because I keep up on comic news! Well, that's a lie, because I want to read the books at some point and avoid spoilers. So why does my opinion still matter? Because it doesn't. But I like to think that if I write it, people will come and read it. Attention' s not a bad thing, and if more people paid attention to smaller titles like Manhunter, it wouldn't be cancelled for the umpteenth time.
I think of my column as Red Raven Comics #1. Why is that, besides trying to show off superior comic memorization skills? Because there was only one issue of Red Raven Comics, that issue being #1. I don't want my column to be like that, but it has, so that's why I'm trying to turn it into Ultimate Hulk Vs. Wolverine, getting at least one more article out, this one. In the mean time between articles, I plan on taking a vacation paid for by the Outhouse on the sandy beaches of Hawaii; that and working my ass off for really the first time in school. But all is good in the Daniel-camp, soaking up the sun and the rays of light from my computer, due to schoolwork. I don't consider myself isolated from comics, more a very passive follower of them at this point.
Comics still interest me, though I thirst for something different. I'm more yearning comic history, or comic information in the way of Comic Book Legends Revealed". I'm interested in conspiracies and hidden facts, so things like that column appeal to me. I'm a simple man in complicated times. Comics are approaching $4 an issue, an absurd number. Maybe more people should follow my example, take a moratorium from comics, especially because I still don't have to pay income tax or mortgages. In the end, we've got to set our priorities straight, whether it is me suspending myself and getting schoolwork done (even if I procrastinate) or if it's you, with your gay-marriage amendments. We've all got to set our priorities, and that's what separates the best of us from the worst.
Daniel