One reader's look at DC's 52 relaunch and what it could mean for DC and the Industry, attracting new readers and building long term success.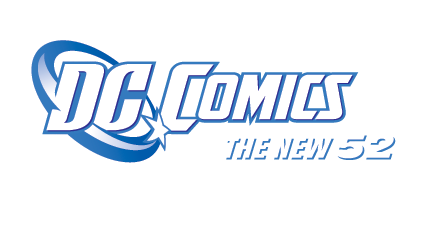 The last time I bought a comic book, the Hulk was starting a world war and DC began their love affair with the number 52 as they rolled through their weekly 52 series. As you can see, it's been a few years. DC has stated they are hoping to pull in "new readers". Do I qualify as a new reader?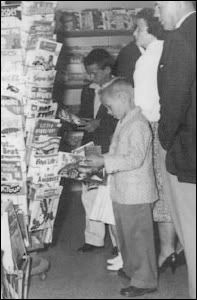 I'm sure the idea of "new reader" is of the younger generation, i.e. my kids more than myself. Readers that will fall in love with comic books like I did when I was twelve years old and keep buying them for years to come. In the end though, DC is part of a giant entertainment corporation and anyone putting down money for one of their books is probably good enough for them, whether it's an old reader like me returning, a Marvel reader they either steal away or get to buy a few more books or a true new reader.
When I thought about what a true new reader is, I thought about me getting into comic books when I was a boy. There were no comic stores around me so I bought my comics off a wire spin rack at the local 7-11 and purchased what caught my eye art and character wise. Of course, this has been DC's problem in the industry for years: People (like me) traditionally have been more interested in Spider-Man and the X-men and slowly got pulled into the world of Marvel instead of following DC's cast of characters.
Many a comic reader has heard discussion of the differences between Marvel and DC. Marvel characters were younger, more accessible, not overly powered and had real world problems we could relate to. DC characters, on the other hand, were closer to our parents' age, sometimes ran around with boys (I'm looking at you Batman) and were always a bit more powerful and, in my opinion, more boring. Even Batman, the closest thing DC had to a Marvel character, never really appealed to me in comic book form no matter how often I picked one of his books up over the years.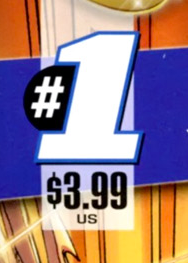 Another bigger issue in my eyes is price. While this could be an entirely different discussion separate from DC's relaunch, I'd hate to skip it completely because of the obvious role it plays in the industry. When I first started buying comics, they were $1. Talk all you want about inflation, but I could earn comic book money by mowing yards in my neighborhood to support my habit. Nowadays, kids really don't earn four times the amount of allowance or cash from mowing lawns to keep up with the prices comics have risen to. And digital comics, the one opportunity the industry has to take advantage of not having to pay for paper and printing and shipping costs, still cost as much as its paper and ink counterpart. Digital music took off because record companies didn't set the pricing when it exploded. If they had, then chances are there would have been no digital boom and we'd all still be downloading our music illegally and listening to mix CD's in our living room. I could go on, but my point is that comics are significantly more expensive than what they were with no affordable price point set to draw in younger readers.
So, let's say you are a reader with enough disposable income to throw down a hundred bucks a month on comics (more if you really wanted to try every single issue DC put out) and we will call you new whether you truly area new reader, just new to DC or are returning to the fold. If we broaden the definition of 'new reader,' it also disregards how age friendly a given book is and lets us discuss quality, appeal, and more.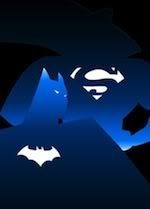 I did not try every single issue of 52, money aside I honestly didn't have the desire. Books like Catwoman or Red Hood & The Outlaws didn't appeal to me despite all the talk and controversy the issue of boobs in comics caused. Other secondary titles like Firestorm, Demon Knights and Blue Beetle didn't appeal to me either. I was interesting in what DC did with their mainstream properties. After all, if they can't get Superman, Batman and Justice League right, it tells you a lot about the rest of their line.
As a "Marvel fan" I can say that while I found Superman more interesting, the rest of the characters and world seems a lot like the old DC universe. My biggest gripe so far has been that I'm not sure what to make of this "reboot". I try to just go with it and assume I'll put things together as time goes on, but it is frustrating feeling like things are starting fresh with one book and then feel like I'm still jumping into the middle of an unfamiliar continuity with the next. Personally, I'd rather it be one or the other. I like continuity, but I'm ok with a fresh start if that's what's needed. It bugs me not knowing what did or didn't happen in the history of this world. I can imagine for some that actually know a lot more about the past than I do, it would be a lot more frustrating.
To stay on that "Marvel fan" viewpoint for a moment, I'm a bit concerned as to the fates of the Wildstorm and Vertigo universes and the characters that occupied them. From my understanding, all their worlds have been rolled in together to create one universe. Personally, this makes me nervous. I've enjoyed several Vertigo and Wildstorm books over the years either because of the quality writing (Vertigo) or the more Marvel-like world (Wildstorm). I suppose if DC succeeds overall in making their world interesting and accessible then it will still work, but if not then I see these characters getting watered down or overshadowed as time goes on.
Taking a second look at what I'm enjoying from DC raises some other concerns as well. Do I like all of Batman's books because of the less continuity and more Marvel feel? No. In fact I'm really only like one Batman book, and that's because the writing's outstanding. The same can be said about Superman and Wonder Woman. I could very easily see dropping these as soon as the writing team leaves. Other books I'm enjoying tend to be books that would fit very easily into Vertigo and Wildstorm universes if they still existed.
The questions in my mind as I read continue to grow: How can it truly be a new DC universe when all the baggage of continuity didn't happen, but did happen? How can it be fresh when the world is still populated with fake cities and extremely powerful heroes and countless b-level spawns of them: Batgirls, Batwomans, Nightwings, Batwings, Superboys, and Green Lanterns? (Not that some of those books aren't good) How is it fresh when a team like Stormwatch/Authority (which is a play on the Justice League down to mimicking several of their powers) is thrown into the same universe as those characters were once mimicking?
So was this relaunch really about rebuilding their world to attract "new readers" or just an event to get attention for their line from people like me that are already comic fans? It certainly seems the latter as I see the groundwork being laid for a larger event in the future from background elements of Flashpoint and the various 52 books. Nobody can deny the relaunch's success in attracting attention and sales when they beat Marvel in sales last month, but that's only success for one month. One month's worth of success doesn't equal long-term viability.
If DC had found another way to get the books I've enjoyed into my hands in the existing universe, I would have still enjoyed them. More about this relaunch has confused me than made me feel like I'm getting in on the ground level. Maybe that's the trick though. They were out of ways to get readers to try their books. Comic companies have exhausted every event and special they've been able to think of and more often than not simply milked the existing fan base that was already buying their books. We hear so much about the "new reader" because the industry needs new money. My concern is that by playing fast and loose with continuity, DC is damaging one of the appeals of a serial and is hurting themselves long-term. This is something that DC is not only guilty of, but is reveling in since they have turned it into an event in itself and has exhausted the last option in attracting a new reader.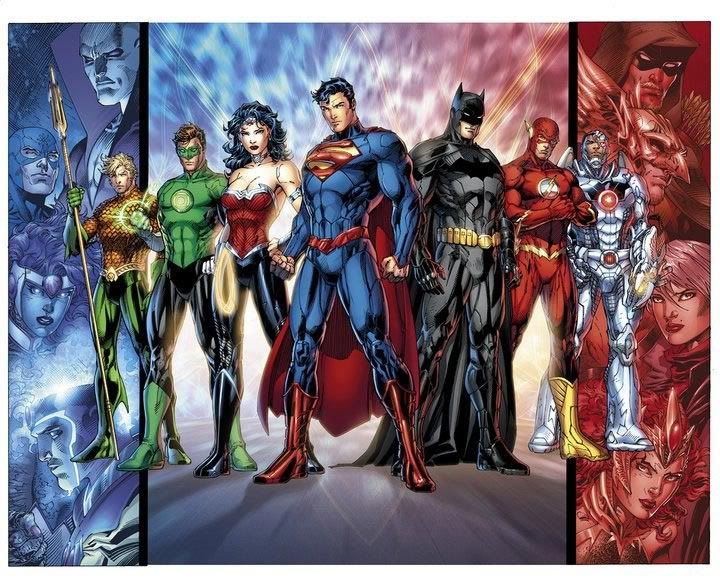 Check out our other articles on DC's 52 relaunch:
IGW: Is the New 52 doing it's Job?
Written or Contributed by: Jeremy Shane