Quotes of what everyday readers have to say about the latest comics hitting the stands. 10/5/11 Edition.





Animal Man #2
"As of right now this is probably the best DCnU book." -
Holland Oats
"It's always nice to see such a well-regarded property handled with such love and skill..." -
Zero




The Boys #59
"Holy Shit. Seriously this issue was great" -
guitarsmashley
"Holy shit that was brutal... Ennis you bastard!" -
Punchy



O.M.A.C. #2
"I'm bummed that this book is most likely going to get the axe." -
alaska1125
"Didio isn't gonna cancel his own book first." -
avengingtitan
"I literally facepalmed when I saw what has become of Max Lord. It looks like someone ate Kirby designs, Max Lord and threw them up after one too many shots." -
fieldy snuts
"This is easily the single most FUN book on the market. Every page is a joy to read and look at." -
Amoebas
"I'm sorry, but this book is horrible." -
Holland Oats



Swamp Thing #2
"Wow, that was one dense comic... I feel he's done a good job in keeping what Moore did and also adding to it. I'm certainly intrigued by what kind of Swamp Thing Holland will eventually become..." -
Punchy
"The Green needs to STFU. Talk about a wordy comic." -
The President
"I like that. I'd rather have that than $4 comics that I can finish in two minutes." -
Holland Oats
"the set-ups for both Swamp Thing and Animal Man stumbled just a little bit in how information loads were dealt to readers" -
Mike Mercury
"I loved this issue." -
Stephen Day



Stormwatch #2
"An improvement over #1 in a lot of ways..." -
Punchy
"I actually liked this issue less... I actually like some of the rest of the returning Authority team members less than before. Plus Midnighter's costume is horrendous." -
xaraan
"...it feels very comfortably like the Authority to me." -
alaska1125



Action Comics #2
"Just brilliant, this is going to be a classic Superman run, I can just feel it." -
Punchy
"Dropped to trade-wait over issues with page count." -
Mike Mercury
"I haven't decided yet if Supes is acting more cocky or bratty. He came off last ish a little too much like Superboy Prime." -
The Nacireman
"He's acting like a bad-ass is what he's doing." -
Punchy
"I loved this issue. Whereas Morrison soured me on Batman completely, he's made me Superman fan..." -
Dragavon
"I thought this was about as good as a Superman book could get." -
alaska1125
"Never been a huge fan of Superman, this is the only new 52 book that I am reading and I am really enjoying it." -
48THRILLS
"This is a book that made me wish I had a working microwave so I could have some popcorn with it." -
Veggieleezy



X-men Schism #5
"Ending the best X event since X-Tinction Agenda" -
The President
"I really enjoyed this series." -
xaraan
"in which Wolverine says "Screw you guys! I'm going home" -
Timbales
"I didn't hate the ending as much as I thought I would." -
BlueStreak
"With this ending, I think we can safely say this is one of the best X-Men event stories ever..." -
Punchy
"Most surprising story in a while." -
fieldy snuts


Superior #5
"...it's definitely my favourite of Mark Millar's recent work." -
Punchy
"...it's nice to read a Millar comic without the cynicism." -
Dragavon
"I figure the last page of the series will be some big fucking pile of cynical horseshit." -
Chesscub
"While I still find the bulk of Millar's work to be nigh unreadable, this has been entertaining, even if it barely comes out." -
Flynn the Pirate



The Strange Talent of Luther Strode #1
"The story is as funny and likable as it is bloody, and that makes it worth a look." -
Royal Nonesuch
"I really liked this. The violence level is over the top in a Millar sort of way, but the story seems to be going somewhere as well." -
xaraan
"This is a cool book... The art is very cool, too. I love the line work and the cartoonish elements. This book just works."
Eli Katz
"It was good... I have hope this will turn out to be pretty awesome." -
DavidIDean
"I should've bought this." -
GLX



Superboy #1
"I was suprisingly shocked at how much I enjoyed Superboy #1." -
Comic_Doctor
"Overall, this was a good first issue, much has changed about Superboy, but much has also stayed the same, this is a more contemplative, more scientific approach to the character, and it works in this first issue." -
Niam Suggitt
"I would say I liked this issue, but I am torn if I'll be shelling out for the #2." -
Kelly Symmonds
"The first issue was an engaging and worthwhile tale that makes me want to know more about Superboy." -
Brad Thomson
"Scott Lobdell really makes up for his horrible offering in Red Hood and the Outlaws with this issue." -
Sakie
"The book was okay but I don't know why we have to go all the way back to the beginning with this character." -
Starlord
"I liked this issue, but I also thought it was ho-hum." -
Jon Salwen
"So all the stories of the past happened right? Okay then how did Infinite Crisis happen? Since this is happening now then how did Superboy die in that?" -
avengingtitan
"Stop worrying about the continuity." -
Punchy
"Continuity ruins comics." -
BRBKanoosh
"...there was something called Flashpoint that created a new reality where, unbelievable as it may seem, the stories of the past either didn't happen or if they did, they happened a bit differently." -
Amoebas
"A bit differently? Did Coast City still happen? Just this time Superman didn't die right? Just little tiny things..." -
Jon Salwen



Grifter #1
"IMO this is another one of the better new books, along with Animal Man, Frankenstein, and OMAC." -
Mike Mercury
"Pretty cool. I've always like Grifter as a visual, but never read many of his adventures, so I was glad this issue was very 'new-reader-friendly' and basically introduced a brand-new Grifter." -
Punchy
"goddamn it, I gotta buy Grifter too ?" - eltopo
"Wish we weren't getting a total reboot/origin story." -
HNutz
"Grifter rocked in Wildcats 3.0. And he was in a wheelchair for most of that and still stood out."
- fieldy snuts
"If Grifter was 1/10th what he was in even the original WildCATS run, this book would have been fun." -
jon salwen
"My head hurts, people liked this?" -
fieldy snutsComics don't even have to be out for Outhousers to do this:



X-men Regenesis
"I was already sold because Kieron Gillen is still writing this." -
Flynn the Pirate
"It's the X-Douches" -
Timbales
"Gillen is horrible. I'll try this out, though." -
Holland Oats
"Colossus looks fucking retarded with a shaved head." -
BRBKanoosh
"Aw I thought Destro was joining the X-Men" -
sdsichero
"Why is Storm on this team? I can't be the only one who thinks that Storm would tell both Cyclops and Wolverine to stick it" -
SilverPhoenix
---
---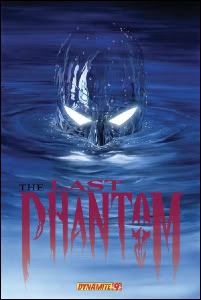 Cover of the Week Winner
for 10/5:
The Last Phantom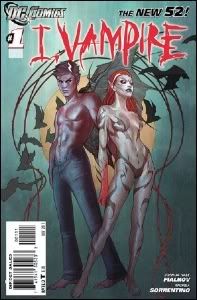 Comic of the Week Winner
for 10/5:
I, Vampire
#1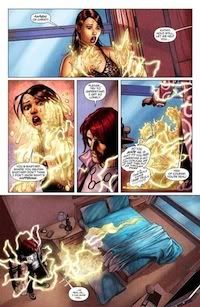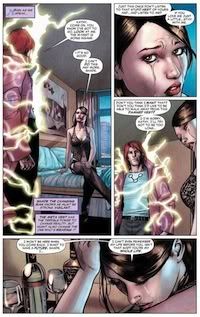 Moment of the Week Winner
for 10/5:
Shade the Changing Man creates his own girlfriends
---
---
Written or Contributed by: Jeremy Shane
Enjoy this article? Consider supporting The Outhouse, a fan-run site, on Patreon. Click here for more info.
Comment without an Outhouse Account using Facebook
We get it. You don't feel like signing up for an Outhouse account, even though it's FREE and EASY! That's okay. You can comment with your Facebook account below and we'll take care of adding it to the stream above. But you really should consider getting a full Outhouse account, which will allow you to quote posts, choose an avatar and sig, and comment on our forums too. If that sounds good to you, sign up for an Outhouse account by
clicking here.
Note: while you are welcome to speak your mind freely on any topic, we do ask that you keep discussion civil between each other. Nasty personal attacks against other commenters is strongly discouraged. Thanks!
About the Author - Jeremy Shane
---
Jeremy was born in a small mountain village of a strange foreign land called Weystvurginea.  Banishment for liberal views saw him spend years wondering the east coast until he decided to bike to California.  When he saw how long a trip it was, he drove instead.  Now he's living it up in a low humidity climate, sometimes working on his photography and when not, he writes for us covering books (by way of his blog: Reading Realms), gaming, tv, movies, comics, conventions in the SoCal area, and creates a weekly webcomic: A Journey Through Skyrim.  If you look for him offline, start in the L.A. area; online start at: www.jeremyshane.info for his profile and all the social networks he's on... or just follow him on twitter, he seems to be on there a lot: @jeremyshane.
More articles from Jeremy Shane