Outhouse Exclusive - Mark Millar's Letter To Rob Liefeld
---
Source: None - we made it all up!
This Wednesday, January 2, 2013, marks an historic event; Youngblood hits issue #75! Well, there is a Youngblood comic being published this week with the number 75 on it, this writer doesn't feel like going through the math to see how Image and Rob Liefeld got to 75, and we all know that math is magic and they don't have to explain it.
To mark this occasion, prolific writer, Mark Millar, penned a letter* to Rob Liefeld and we at The Outhouse (the greatest comic book website in the whole of creation) were able to obtain a copy. Enjoy:
*****
Dearest Rob,
I know that we haven't spoken much since that morning oh so many summers ago but with your achievement of a 75th issue of one specific comic in under a quarter of a century inspired me to put pen to paper (as it were) and actually write something in a timely manner. I know that you might think I hate you after the way we left things on that hilltop, but I don't. Truth is I was and still am in awe of you and your work ethic. Old Man Logan had just been re-solicited for the 3rd time and Marvel had to bring in a fill in writer so that Wolverine would have at least one issue published in the last half of 2009 and they had the gall to insist that Kick Ass end sometime in 2010 so I made the hard choice to return to work and write up my next movie project. I know that I made the right choice for both of us, but sometimes I think back on that magical weekend…
More importantly, my admiration for you has increased tenfold this week with the publication of Youngblood #75. Figuring that it only took 20 years (240 months) to reach this milestone I cannot understand where you found the time to write .31 issues of Youngblood a month for so long. You are not a young man anymore and probably shouldn't be working that hard (I still worry about you).
75 issues! Wow! Just thinking about how long it would have taken Kick-Ass or even Old Man Logan to reach #75 gives me, Marvel, Diamond, and LCSs everywhere a migraine. Remember the cluster-fudge that was Civil War? We'd still be in the middle of that even if it were only as long as AvX and that is still 63 issues less than your Youngblood productivity.
You sir are a lion amongst men and I can only note my esteem so many times before it becomes repetitive (I'd kill for a splash page right now), so I'll leave you with this one note: needs more superfluous violence and underage cursing.
Always yours,

Mark Millar
*****
Powerful stuff, and we know that some of you will point out how Invincible, Walking Dead, Savage Dragon, Powers, and a whole host of other creator owned books reached #75 and even #100 at a much quicker pace than Youngblood, and to that we ask this; Were any of those creators in a jeans commercial?
No? Then shut up.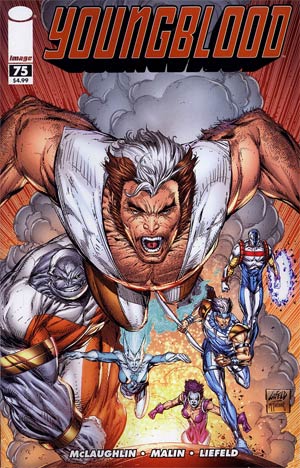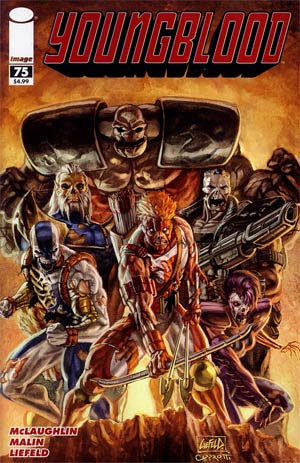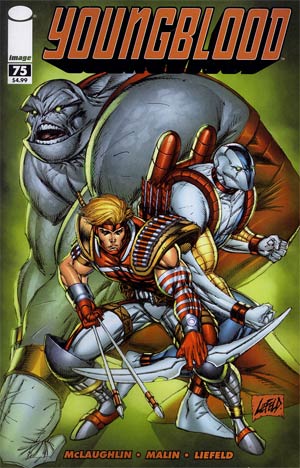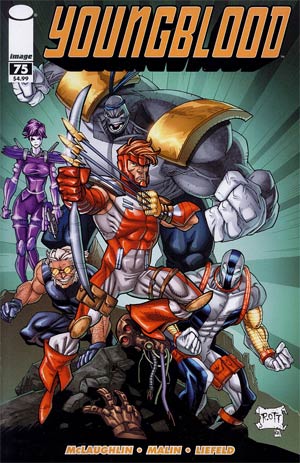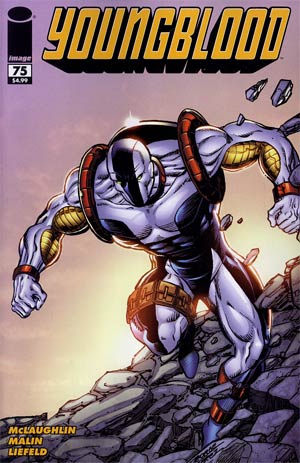 In order: Rob Liefeld, Rob Liefeld, Rob Liefeld, Ryan Ottley, and George Perez (I know, right!)


*by "penned a letter" we mean we made it up
---