Scott Pilgrim's Bryan Lee O'Malley has designed a new poster for the Avengers Arena ripoff film, Battle Royale.
---
Source: Ain't It Cool News
Well, you knew it was coming. The Marvel Comics series Avengers Arena has proven massively popular, mostly among hysterical whiners on Tumblr. So popular, in fact, that the nation of Japan has stolen the idea, and applied it to their rebelious teenage population.
Well, you can't fool us, Japan. We know this "Battle Royale" documentary is nothing more than a lifted reworking of Dennis Hopeless and Kev Walker's masterpiece. You bringing in Bryan Lee O'Malley, of Scott Pilgrim fame, to draw purty pictures of it isn't going to make this any less obvious!
The Lord of the Monkeys called the Japanese Embassy (I think it was the Embassy. It might have been the Kobe Steakhouse. The Lord of the Monkeys had a couple of sakes.) to inquire about this unwarrented literary aggression. The Japanese Ambassador who may or may not have been the line cook at Kobe promised that he would get to the bottom of the situation. When the Lord of the Monkeys pressed him on what specific actions he planned to take, he demured, however, offering only "Hai."
Hai as in yes, Mr Ambassador? Or hai as in "I heard what you said, but I'm not gonna do a goddamn thing about it?" That's right, Mr. Ambassador. Gaijin catching on.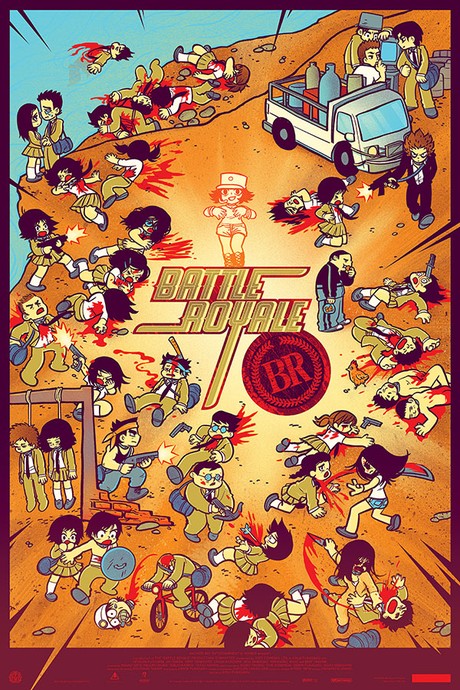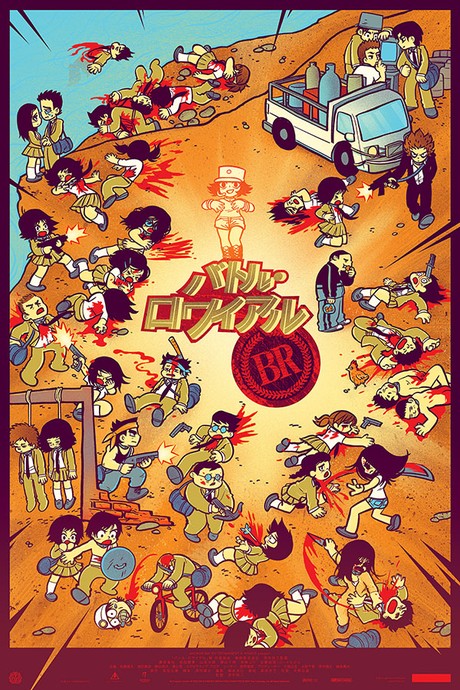 ---