---
Source: Weekly Releases for April 10, 2013 - Home Delivery
WELL!?
*****
WINNER: Cover Of The Week - 4/3/2013: Fairest #14 by Adam Hughes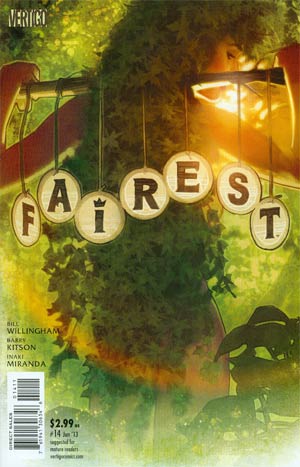 @theouthousers @iamgheru @vertigo_comics Thank you very much!

— Adam Hughes (@AH_AdamHughes) April 10, 2013
---
The Outhouse is sponsored this week by Kidthulhu. Show them you appreciate their support of independent comics journalism by clicking this link.