---
Source: EXCLUSIVE: BRETT BOOTH TAKES ON "JUSTICE LEAGUE OF AMERICA"
It's that day of the week again (the one that ends in 'y') where DC and CBR spin ineptitude into gold for their readers. This time, Superstar artist David Finch has been (not "to be") replaced by Brett Booth (Justice Society Of America) on next week's Justice League of America #4 and next month's #5. Before you ask, the sales cut-off date for retailers is several weeks before a specific title comes out, in this case, April 29. This means that, in order for this, and last week's Justice League #20 news, to not be a deliberate bait-and-switch, DC would have had to have:
-found out about David Finch being unable to finish on time (SHOCK!) after April 29, 2013
-not found a suitable replacement until after April 29, 2013
- expected Brett Booth to finish penciling an unexpected assignment in less than two-three weeks (depending on when things are sent to the printers)
- ANNOUNCED THIS MORE THAN 10 DAYS BEFORE IT HITS STORES!
I know that it was impossible for DC to predict that David Finch wouldn't be able to maintain a monthly schedule. I mean, he's always so punctual! And I mean no disrespect to Brett Booth - he is a great artist and we'd gladly buy a JLA book drawn by him - but we can all agree the way this is handled is crap, right? For whatever reason, David Finch is a name that sells comics, and for DC to advertise Cheese-Its but provide, with no opportunity for a refund, the equally delicious but fundamentally different Cheetos, is deplorable. CBR's blatant attempt to sugar coat it ("DC Comics revealed exclusively to CBR News…") and present this as a special treat for readers and not a classic example of mismanagement by DC editorial highlights why they get choice access and "lesser sites" are left in the lurch. We could be an extension of DC's PR department too, if we wanted:
Congratulations, Justice League Of America fans, you have won two issues drawn by Brett booth for the low low price of whatever is on the cover!
DC Comics – where at least the books run on time!
Thank you, DC, may I have another!
See DC, we here at The Outhouse, your internet home for all things positive and corporately responsible, can say whatever you want us to. We really have no shame when it comes to things like this. All you have to do is lift the blacklist and we'll be nice… until we're not.
*****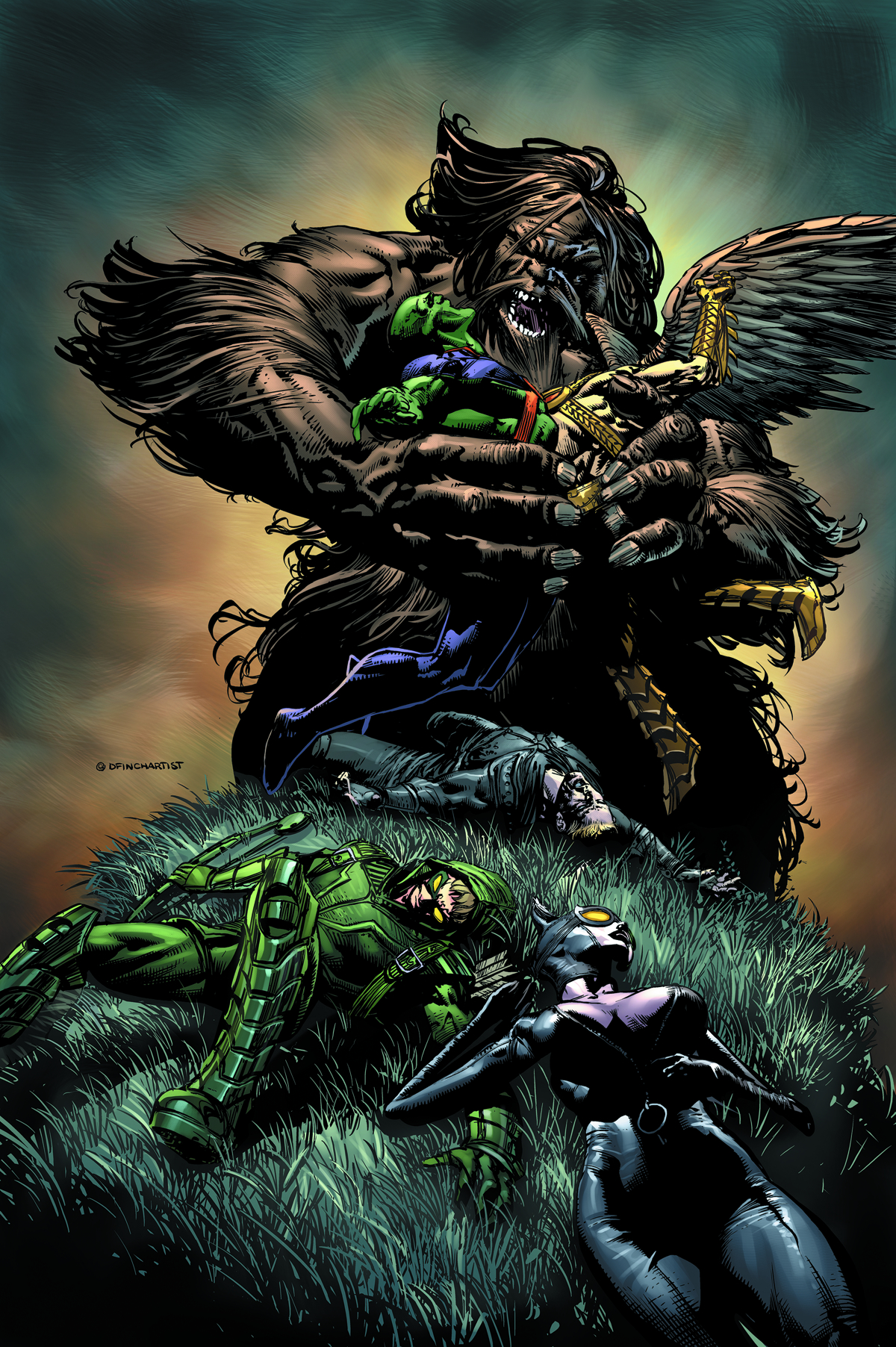 Publisher: DC COMICS
(W) Geoff Johns, Matt Kindt (A) David Finch Brett Booth, Scott Clark (CA) David Finch
The League uncovers the leader of The Secret Society of Super-Villains-but can such a diverse group of heroes defeat the collective might of the Society? And in the backup story, Manhunter goes behind the scenes to learn more about the Secret Society!
---