---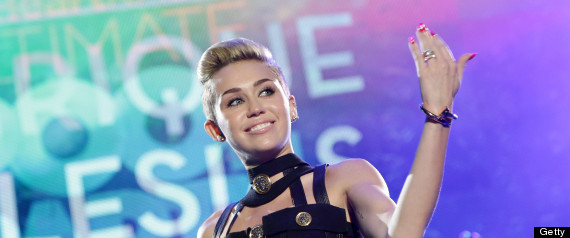 No, not the annoying tweens with the goofy smiles. Purity rings. Around 2007, they were on the fingers of everyone from suburban teens to Disney stars to the world's most famous pop princesses. They symbolized a new age of self-control and virtue, of letting your mouth do the work while your dignity stayed intact.
And believing that nothing squelches sexual urges like sliding your finger into something round and cheap, eager parents went so far as to participate in purity cermonies where they presented their child with a ring as in marriage.
Purity rings were the chasisty belts for the technical virgin. And now Disney, in conjunction with Marvel Entertainment, looks to evolve the concept for a new generation.
"The Angela purity belt will be huge!" said Bob Chapek, head of Disney Consumer Products. "It's going to be the purity ring for the Tumblr generation, the chastity belt for the modern teen whose genitals prefer the open air."
"It was a no brainer," said Joe Quesada, Marvel's Chief Creative Officer. "When Disney asked us to help them with this initiative, Angela and her belt were the first things to come to mind. .
"I mean, look at Angela. Look at that belt, What's do you immediate think of? Purity. Wholesomeness. A teen boy takes a look at that and the first thing he wants to do is get on his knees and pray. I mean, look at it.
"Look at it!"
"The only thing holding up that belt is self-respect and restraint," Quesada continued, "the kind of restraint we'd all like to see young men and women give to their bodies."
Asked about possible outside endorsements for the belt, Chapek added, "Oh absolutely. We've had discussions with Honey Boo Boo, Jaden Smith, Kendall Kardashian, those weird-looking kids from Duck Dynasty. We believe in the image these kids project and the image the Angela belt will project with them.
"Listen, we live in an age where you can download a sim to date virtual teens. Therefore it's paramount to provide ways for teens to preserve their virtual virginity," Quesada added.
"Symbols of virtue work and the Angela belt will help symbolize what purity rings did for the Disney stars of yesterday."
UPDATE: Never one to be left behind on an obvious cash grab, DC and Warner Bros also announced they would also be making chastity belts, but for disenfranchised fans.
"A lot of fans write us saying they're taking a vow of celibacy until the old DCU comes back," said DC Editor In Chief Bob Harris , visibly shaking from stifled laughter. "I mean, hey, if they're going to be that way they might as well accesorize."
---