---
Source: The Beat
In what is probably a Marvel Comics trap (given ABC is owned by Disney which also owns Marvel), Dan Didio revealed on his Facebook page today that he'll appear on tommorrow's episode of the popular women's talk show, The View.
What is likely to happen is one of three things: It'll be a normal, somewhat fluffy interview that doesn't touch on any of DC's controversial issues at all, we'll get an update to DC Has Done Something Stupid when Didio makes a tone-deaf statement that offends the show's massive portion of the women 18-49 demographic, or, in an unlikely but highly desirable longshot, Marvel will spring a trap on the DC executive giving us the most entertaining hour of daytime television ever. Barbara Walters will ask about his opinion of Marvel's Agents of S.H.I.E.L.D. and, before Didio can reply, a woman wearing a purple mumu will stand up in the crowd and remove her wig, revealing herself to be none other than Mark Waid, who will immediately pounce on Didio. Then "Walters" will remove her own wig and face, Nu52 Joker style, revealing herself to be Joe Quesada, Chief Creative Officer of Marvel. Waid will then deliver the "Digital Drop", a modified piledriver which will devastate Didio until a few years later when Waid will change his mind and apologize by purchaseing a comic shop, followed by Quesada giving Didio the "Fatso Splash," a trademark move popularized in the Spider-Man story O.M.I.T.
The beatdown will be joined by Whoopi Goldberg, just for the shock value of her heel turn, as Hall of Fame WWE Raw announcer Jim Ross appears out of nowhere to provide commentary: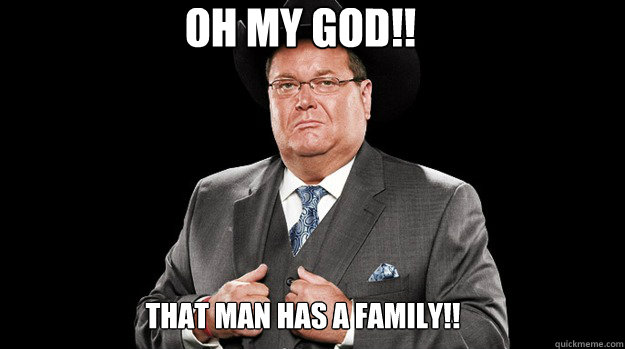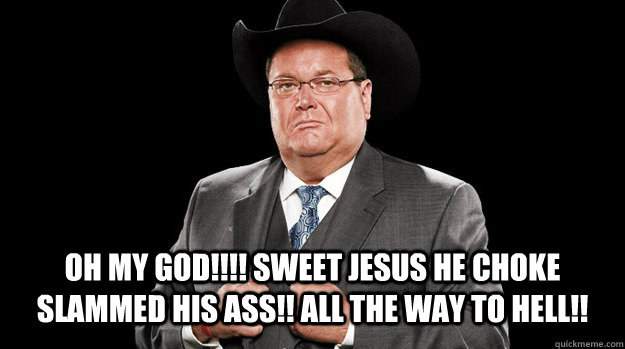 Will our predictions be correct? TUNE IN TO THE VIEW TOMMORROW at 11 am EST, BROTHER!!!
The following is a discussion that started out on our forums. We've attached it to an article because we wanted to highlight it and invite you to join in. How do you do that? Well, you could sign up for a super awesome Outhouse forum account by clicking here, or you could leave comments using the Facebook Comments form down below and not have to sign up for anything (our robot butler will add your Facebook comments to the regular discussion stream).
---