---
Source: Why Joss Whedon Is Already Apologizing for The Avengers: Age of Ultron
SEOUL – Although filming for Avengers: Age Of Ultron has yet to begin in Seoul, director Joss Whedon has released a video thanking the country for their cooperation and apologizes for bridge and road closures that will occur do to production. When filming begins on March 30, the Mapo Bridge will be closed for over 11 hours: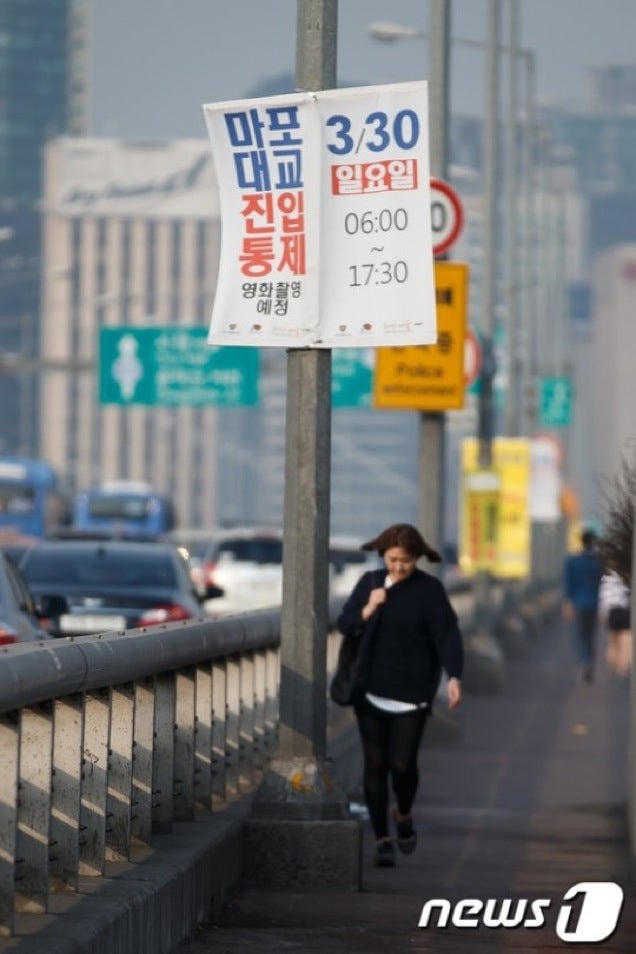 And there will be some parts of the city that will be closed off until April 7 when production in Seoul ends.
South Korea (the good one) has never given this much access to a film before, foreign or domestic, but the population seems to largely favor and understand what cooperation with filming might mean for the country and economy. From kotaku.com:
On a MBN television poll, 55.8 percent of those polled said the country has to support the production's filming.
What will all of this translate into on the screen? About 20 minutes worth of screen time, thus making it all totally worth it. Below is the video in its entirety.
---
Enjoy this article? Consider supporting The Outhouse, a fan-run site, on Patreon. Click here for more info.
You Might Also Like:
Comment without an Outhouse Account using Facebook
We get it. You don't feel like signing up for an Outhouse account, even though it's FREE and EASY! That's okay. You can comment with your Facebook account below and we'll take care of adding it to the stream above. But you really should consider getting a full Outhouse account, which will allow you to quote posts, choose an avatar and sig, and comment on our forums too. If that sounds good to you, sign up for an Outhouse account by
clicking here.
Note: while you are welcome to speak your mind freely on any topic, we do ask that you keep discussion civil between each other. Nasty personal attacks against other commenters is strongly discouraged. Thanks!
About the Author - GHERU
---
RU, or as he's known in the writers' room: the cute one, is relatively unappreciated in his time.  RU's YouTube show, RUviews is watched by literally multiple people every month and his Outhouse articles have helped line many a bird cage.  Before you send RU a message, he knows that there are misspelled words in this article, and probably in this bio he was asked to write.  RU wants everyone to know that after 25+ years of collecting he still loves comic books and can't believe how seriously fanboys take them.  RU lives in Akron Ohio (unfortunately) with WIFE, 'lilRuRu, and the @DogGodThor.  You can also find him on Twitter, Facebook, Tumblr, & even Google+ (if anyone still uses that).
More articles from GHERU