---
Did you watch last night's episode of Arrow? Are you wondering what connections the episode has with the comics? Do you like Easter eggs (and not just the brightly colored kind?) Arrow Annotations is here to help, providing some additional notes and background info from last night's episode. Arrow spoilers follow!
---
Geoff Johns - This episode was co-written by Geoff Johns, DC's chief creative officer. This is the fifth episode Johns has received a writing credit for, the last two being "The Scientist" and "Three Ghosts", the two episodes that first introduced Barry Allen to the Arrowverse. You can find our full annotations of Johns here.
Skeleton Key - William Tockman's skeleton key device comes back into play this episode. Tockman and the key were both introduced in "Time of Death".
Applied Sciences Building - As mentioned by Felicity, the Applied Sciences building first appeared in "The Scientist", when Cyrus Gold broke into the building to steal a Kord Industries industrial centrifuge.
Iron Heights - We've covered Iron Heights prison in past columns.
Laurel's board - Laurel's board of newspaper clippings contains several references to past episodes, including a shootout at the docks (presumably referencing the events of "Honor Thy Father") and the Hood rescuing Thea Queen (presumably referencing "City of Heroes"). Mike Grell's police sketch of the Hood is also shown on the board.
Isabel and Robert's relationship - Isabel and Robert's history in the comics is a bit more ambiguous than it is in the television show. In the comics, it's never made clear if Isabel's feelings for Robert were reciprocal, or if it was a one-sided love. However, like in the show, Rochev's history with Robert Queen is the main motivation for her taking over Queen Consolidated.
Ned Foster - Michael Daingerfield reprises his role as Ned Foster in this episode. Foster first appeared in season one as the COO of Queen Industries, who pressures Moira into becoming CEO after Walter's absence. Daingerfield previously played Gordon Godfrey on Smallville.
Doctor Lockhart - Richard Keats makes his fifth appearance as Doctor Lockhart, the only doctor in Starling City seemingly willing to treat the cast's various injuries.
STAR Labs - STAR Labs makes another appearance in Arrow. STAR Labs built the particle accelerator mentioned several times at the beginning of this season, and was the cause of Barry's accident that left him in a coma.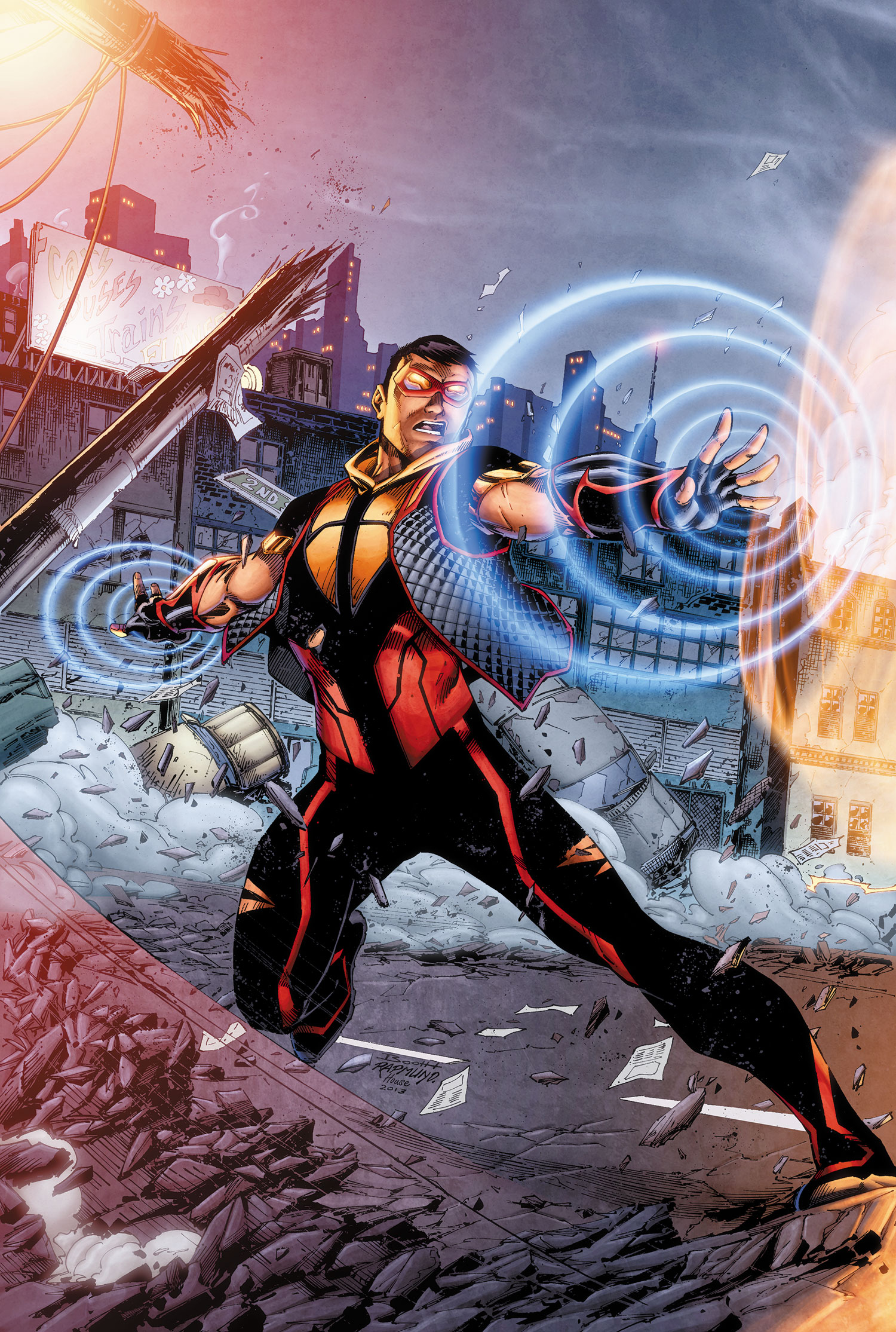 Cisco Ramon - Cisco Ramon is one of the two scientists attacked by Deathstroke this episode. In the comics, Ramon is better known as Vibe, a Latin American superhero with ties to the Justice League. Ramone was created by Gerry Conway and Chuck Patton and first appeared in Justice League of America Annual #2.
Ramon was originally depicted as a reformed gang member named Paco Ramone. A metahuman with sonic powers, Ramone joined the Justice League during its infamous "Detroit era". While most of his teammates had doubts about Ramone's abilities, he proves himself in several battles, including one against Amazo. Amazo's creator, Professor Ivo, later kills Vibe via a robot during a plot to get revenge on the Justice League.
When DC rebooted its continuity in 2011, the company decided to bring Vibe back as a member of the Justice League of America. Vibe's name was changed to Cisco Ramon (presumably responding to complaints about the character being a stereotypical portrayal of Latin Americans), his origin was tweaked and he was given additional powers, including the ability to sense and close interdimensional tears with his vibrational abilities. Andrew Kreisberg, executive producer of Arrow, and Geoff Johns, who wrote this episode, wrote early issues of a Vibe solo series that ran for twelve issues last year.
Ramon has generated his fair share of controversy over the years. Famed DC artist George Perez considered the character to be a racist portrayal of Latin Americans, and refused to draw the character into his JLA/Avengers crossover series, despite every other character who had ever been on either team's roster appearing in at least one panel. Unlike the other Avengers and Justice League characters, only Vibe's legs are shown after he is attacked and presumably killed off panel.
Vibe's love of break dancing has also been mocked by comic fans, although DC played up the character's breakdancing abilities in a cartoon short featuring a dance-off between Vibe and one of Ivo's androids.
Ramon was portrayed by Carlos Valdes, who will also be portraying the character in the upcoming Flash series.
"Funny vibe" - Ramon references his comic book counterpart when he asks his colleague if a security guard gives her a funny vibe.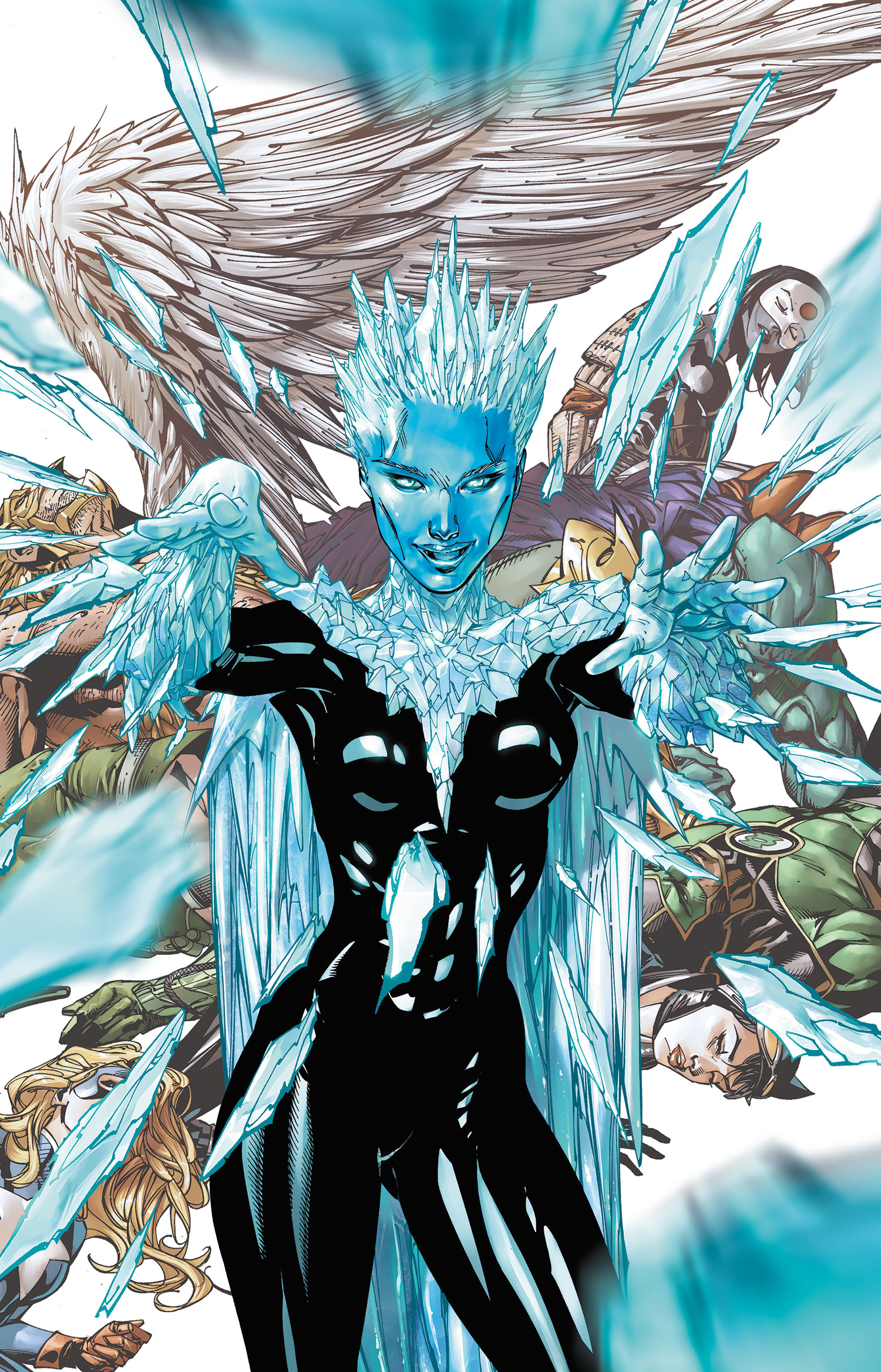 Caitlin Snow - The other scientist attacked by Deathstroke this episode is Caitlin Snow. In the comics, Snow is a villain named Killer Frost, an ice-powered villain with ties to the superhero Firestorm. Snow is the most recent version of Killer Frost, a STAR Labs scientist who is turned into a heat vampire after her Arctic lab is attacked by HIVE agents. Snow discovers that Firestorm can temporarily cure her condition with his heat blasts and seeks the superhero out to use his heat. During the events of Forever Evil, Killer Frost temporarily aligns herself with ARGUS after discovering that Firestorm and the rest of the Justice League has been captured by the Secret Society of Supervillains. Snow was created by Dan Jurgens.
Snow was portrayed by Danielle Panabaker and will appear in the upcoming Flash series.
"Own definition of cool" - Snow references her comic book counterpart when she tells Ramon that she has her own definition of cool.
Arthur Light - Ramon uses a sonic/light weapon created by Arthur Light. In the comics, Arthur Light is a supervillain known as Dr. Light. In the comics, Arthur Light was a STAR Labs employee who stole a special suit with light abilities and used it for criminal purposes. While Light was originally a Justice League villain, he soon became an enemy of the Teen Titans. After being humiliated by the Teen Titans several times, Light briefly joined the Suicide Squad before getting kicked off the team by Amanda Waller.
It was revealed in the 2004 miniseries Identity Crisis that Dr. Light had raped Sue Dibny, the wife of the Elongated Man, and was effectively lobotomized by the Justice League in revenge, turning him into the joke of a supervillain he was commonly known as. After regaining his memories of the event, Light hires Deathstroke to protect him from the Justice League after Dibny is killed, which leads to an encounter where Green Arrow puts an arrow through Deathstroke's eye socket, starting the rivalry between Oliver and Deathstroke.
In the New 52, a heroic version of Arthur Light joins the Justice League of America. During a confrontation between the Justice League and the Justice League of America, Light is killed when Superman's heat vision unexpectedly goes off. It's later revealed that an evil version of the Atom from a parallel universe had been responsible for Light's death, planting a sliver of kryptonite in Superman's optic nerve, which caused the blast.
Iris West - Cisco mentions that Iris West had visited Barry several times during his stay at STAR Labs. West is Barry's longtime love interest in the comics, and will appear in the Flash television series.
Bludhaven - Isabel mentions that she and Slade found Roy in a shelter in Bludhaven. This isn't Bludhaven's first mention in Arrow, and our notes on the city can be found here.
---
And that's it for this week.
---