---
Source: io9
DC has announced, via io9, a new Klarion the Witch Boy ongoing series, by Ann Nocenti and Trevor McCarthy. While Klarion has appeared in DC comics for years, most notably Grant Morrison's Seven Soldiers of Victory, this will be the character's first appearance in the New 52.
Nocenti told io9 that the series will focus on the question of whether technology is saving or killing the planet. Klarion, and his nature-based powers, will come into conflict with a group of "techno wizards" in Gotham who rely on technology to fuel their magic. Teekl, Klarion's cat and familiar, will appear in the series, as will several new characters designed by McCarthy.
Klarion the Witch Boy will be released in October.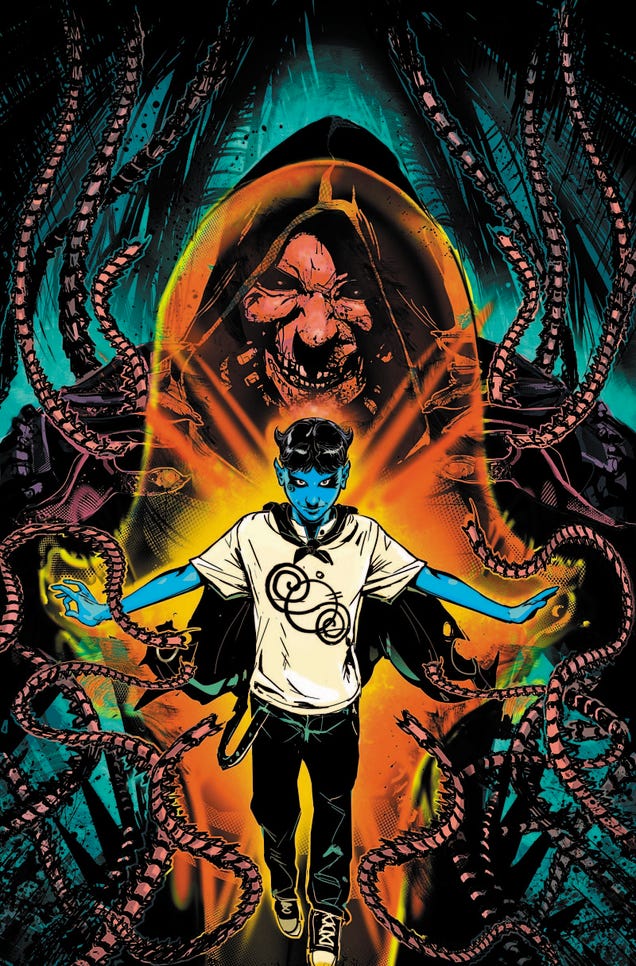 ---
Enjoy this article? Consider supporting The Outhouse, a fan-run site, on Patreon. Click here for more info.
Comment without an Outhouse Account using Facebook
We get it. You don't feel like signing up for an Outhouse account, even though it's FREE and EASY! That's okay. You can comment with your Facebook account below and we'll take care of adding it to the stream above. But you really should consider getting a full Outhouse account, which will allow you to quote posts, choose an avatar and sig, and comment on our forums too. If that sounds good to you, sign up for an Outhouse account by
clicking here.
Note: while you are welcome to speak your mind freely on any topic, we do ask that you keep discussion civil between each other. Nasty personal attacks against other commenters is strongly discouraged. Thanks!
About the Author - ThanosCopter
---
ThanosCopter is a specially designed helicopter built to transport Thanos the Mad Titan. Built by Sterling Custom Helicopters, ThanosCopter appeared in several Marvel comics, before being abandoned by its owner during the character's ascension into major villainy. ThanosCopter was discovered by the Outhouse and given a second chance at life. He now buzzes merrily around the comic book industry, spreading snark, satire and humor like candy to small children.
 
More articles from ThanosCopter