---
Source: io9
DC has announced, via io9, a new Klarion the Witch Boy ongoing series, by Ann Nocenti and Trevor McCarthy. While Klarion has appeared in DC comics for years, most notably Grant Morrison's Seven Soldiers of Victory, this will be the character's first appearance in the New 52.
Nocenti told io9 that the series will focus on the question of whether technology is saving or killing the planet. Klarion, and his nature-based powers, will come into conflict with a group of "techno wizards" in Gotham who rely on technology to fuel their magic. Teekl, Klarion's cat and familiar, will appear in the series, as will several new characters designed by McCarthy.
Klarion the Witch Boy will be released in October.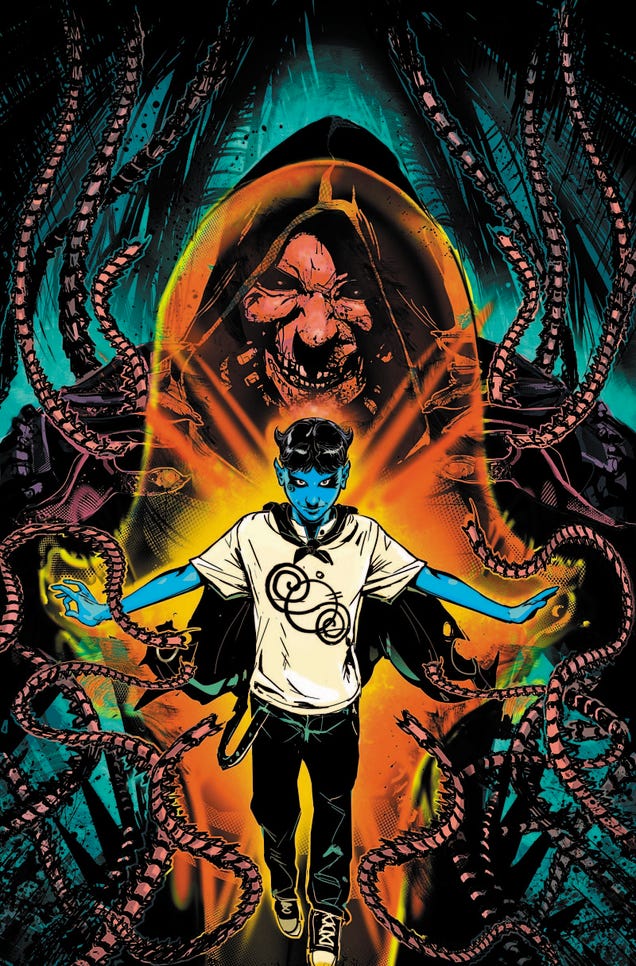 ---