---
Source: First Details On DC's Klarion The Witch Boy Comic And All-New Catwoman
Hot off the announcement that current Catwoman writer Ann Nocenti will launch a Klarion the Witch Boy ongoing this October, DC let it be known that the prayers of the dozens of Catwoman fans were answered as Selina Kyle was freed of Nocenti's influence and given a brand spanking new creative team.
Just how new? Glad you asked. For those wondering if handing DC's most iconic female character, Wonder Woman, off to the untested Meredith Finch was a hint at how important big name creators are to high profile female characters… you may have been right. The new team consists of "new-to-comics" writer Genevieve Valentine (who doesn't yet seem to have a Wikipedia page) and penciler Garry Brown (Creepy). From io9:
io9: What's in store for Selina in your Catwoman series?
Genevieve Valentine: After the dust settles in Batman Eternal, Selina Kyle has discovered she's part of a legacy she never knew before, and heir to the family business. She decides to accept the position, both because she sees a chance to restore a ruined Gotham and because, deep down, Selina's always played power games against herself. In this arc, she'll be coming face to face with what she's willing to do to keep her power, on a scale that could shake the whole city.
Ohhh, more new history. One wonders how many, if any, historians live in Gotham considering how long secrets like The Court Of Owls and Gates Of Gotham were unknown.
Io9: Is Catwoman going to be committing crimes this time around?
Is there really a need to answer this question? What, is anyone going to answer "no"?
Oh, maybe I judged too harshly. From CBR:
Though this is Valentine's comic book writing debut, she's written the novels "Mechanique: A Tale of the Circus Tresaulti" and "The Girls at the Kingfisher Club," plus articles for outlets including io9 and The A.V. Club. Brown comes to DC fresh from work at Marvel, including "Iron Patriot" and the upcoming "Edge of Spider-Verse" #4.
More experience than DC gave Wonder Woman, so…there's that.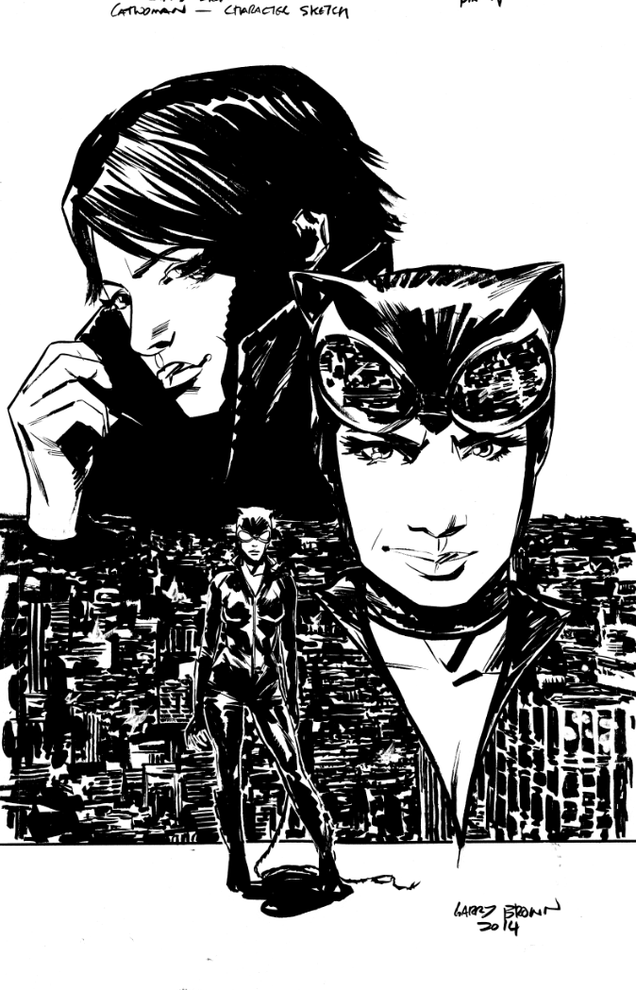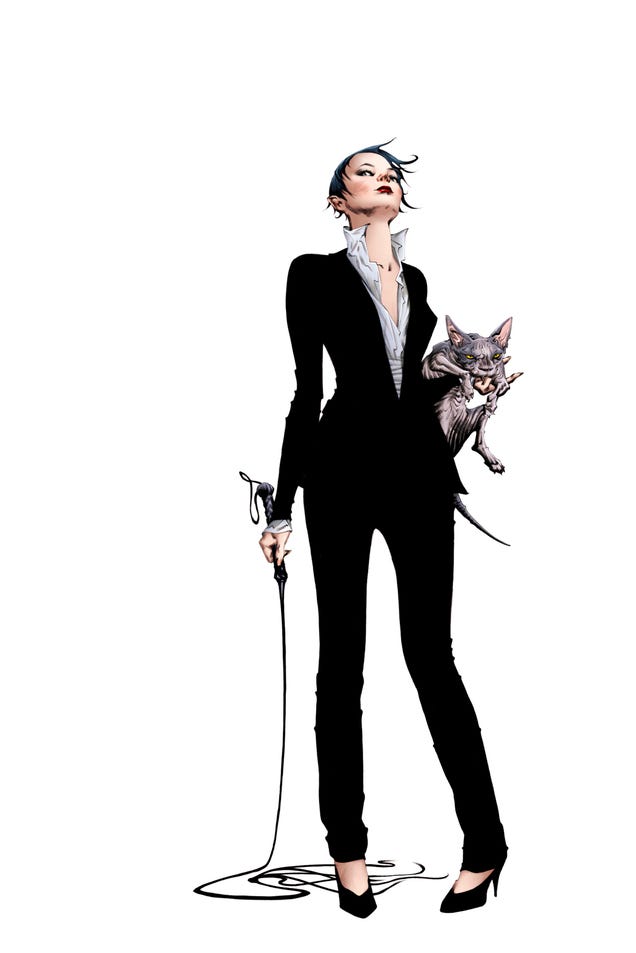 ---
Enjoy this article? Consider supporting The Outhouse, a fan-run site, on Patreon. Click here for more info.
You Might Also Like:
Comment without an Outhouse Account using Facebook
We get it. You don't feel like signing up for an Outhouse account, even though it's FREE and EASY! That's okay. You can comment with your Facebook account below and we'll take care of adding it to the stream above. But you really should consider getting a full Outhouse account, which will allow you to quote posts, choose an avatar and sig, and comment on our forums too. If that sounds good to you, sign up for an Outhouse account by
clicking here.
Note: while you are welcome to speak your mind freely on any topic, we do ask that you keep discussion civil between each other. Nasty personal attacks against other commenters is strongly discouraged. Thanks!
About the Author - GHERU
---
RU, or as he's known in the writers' room: the cute one, is relatively unappreciated in his time.  RU's YouTube show, RUviews is watched by literally multiple people every month and his Outhouse articles have helped line many a bird cage.  Before you send RU a message, he knows that there are misspelled words in this article, and probably in this bio he was asked to write.  RU wants everyone to know that after 25+ years of collecting he still loves comic books and can't believe how seriously fanboys take them.  RU lives in Akron Ohio (unfortunately) with WIFE, 'lilRuRu, and the @DogGodThor.  You can also find him on Twitter, Facebook, Tumblr, & even Google+ (if anyone still uses that).
More articles from GHERU