---
Source: First Details On DC's Klarion The Witch Boy Comic And All-New Catwoman
Hot off the announcement that current Catwoman writer Ann Nocenti will launch a Klarion the Witch Boy ongoing this October, DC let it be known that the prayers of the dozens of Catwoman fans were answered as Selina Kyle was freed of Nocenti's influence and given a brand spanking new creative team.
Just how new? Glad you asked. For those wondering if handing DC's most iconic female character, Wonder Woman, off to the untested Meredith Finch was a hint at how important big name creators are to high profile female characters… you may have been right. The new team consists of "new-to-comics" writer Genevieve Valentine (who doesn't yet seem to have a Wikipedia page) and penciler Garry Brown (Creepy). From io9:
io9: What's in store for Selina in your Catwoman series?
Genevieve Valentine: After the dust settles in Batman Eternal, Selina Kyle has discovered she's part of a legacy she never knew before, and heir to the family business. She decides to accept the position, both because she sees a chance to restore a ruined Gotham and because, deep down, Selina's always played power games against herself. In this arc, she'll be coming face to face with what she's willing to do to keep her power, on a scale that could shake the whole city.
Ohhh, more new history. One wonders how many, if any, historians live in Gotham considering how long secrets like The Court Of Owls and Gates Of Gotham were unknown.
Io9: Is Catwoman going to be committing crimes this time around?
Is there really a need to answer this question? What, is anyone going to answer "no"?
Oh, maybe I judged too harshly. From CBR:
Though this is Valentine's comic book writing debut, she's written the novels "Mechanique: A Tale of the Circus Tresaulti" and "The Girls at the Kingfisher Club," plus articles for outlets including io9 and The A.V. Club. Brown comes to DC fresh from work at Marvel, including "Iron Patriot" and the upcoming "Edge of Spider-Verse" #4.
More experience than DC gave Wonder Woman, so…there's that.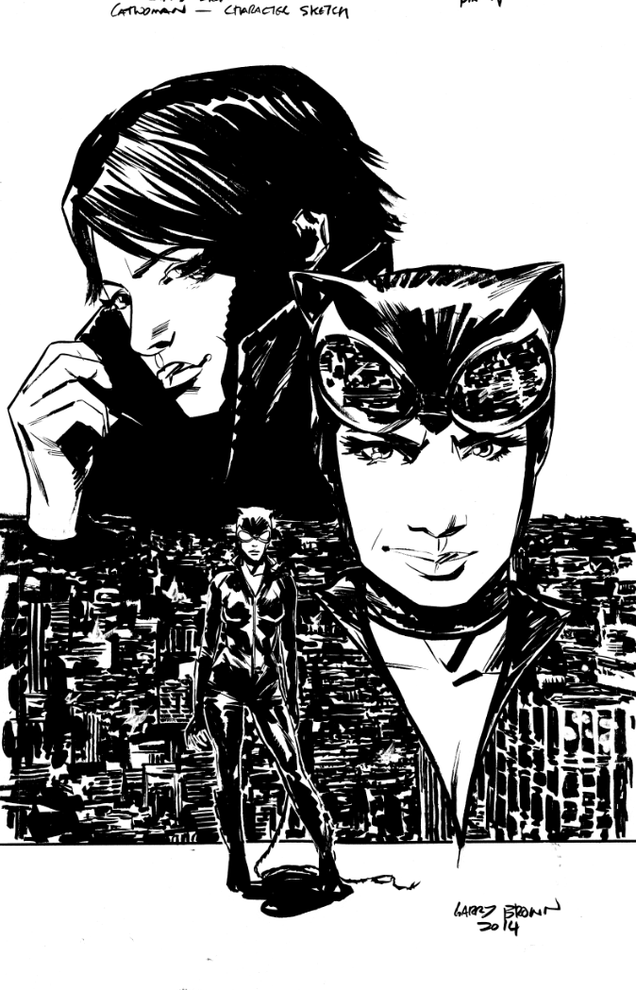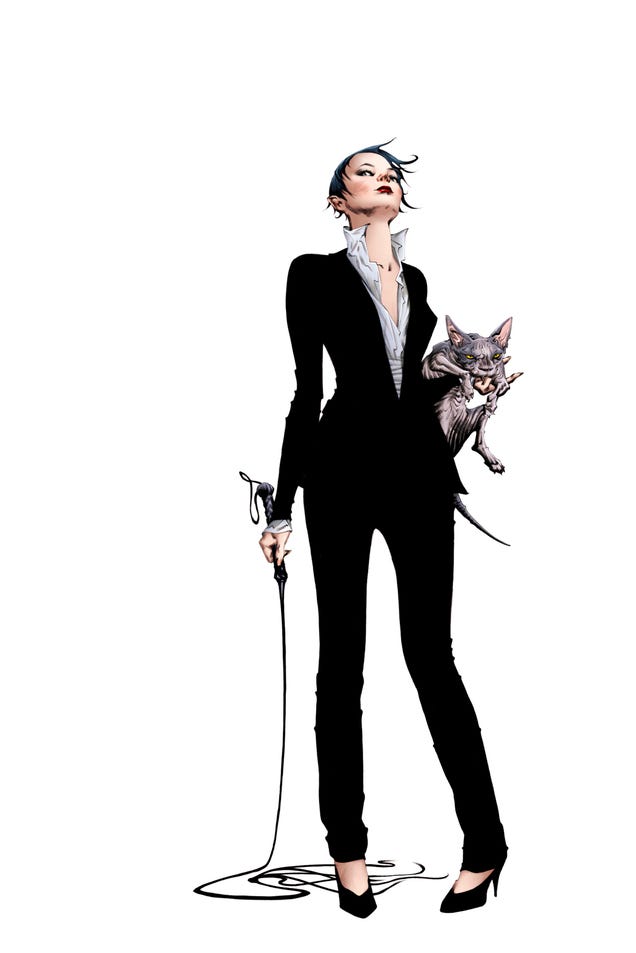 ---