---
Source: Twitter
Zack Snyder debuted a sizzle reel of Batman v. Superman footage at SDCC on Saturday. The footage included a tense staredown between the movie's two title characters. Gal Gadot's Wonder Woman also appeared on screen, wearing dark red armor and carrying both a sword and shield.
Here's a better look at Gadot as Wonder Woman: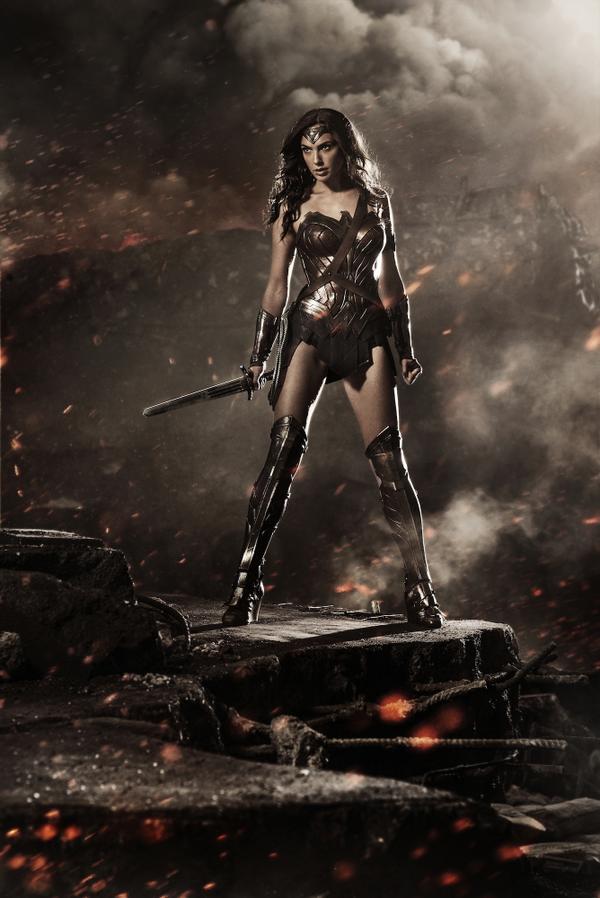 Batman v. Superman is set to be released May 6, 2016.
---