---
Source: Chris Ryall's Tumblr
At last year's San Diego Comic-Con, IDW announced that it would be publishing a comics adaptation of Hunter S. Thompson's Fear and Loathing in Las Vegas. At this year's SDCC, IDW announced that cartoonist Troy Little would be writing/drawing the comic, which will be released in 2015. Little has been nominated for two Eisners for his work on Angora Napkin, and previously was working on a Powerpuff Girls comic for IDW.
While no details were available as to page count or format, IDW did release a page from the comic, as well as Little's character designs.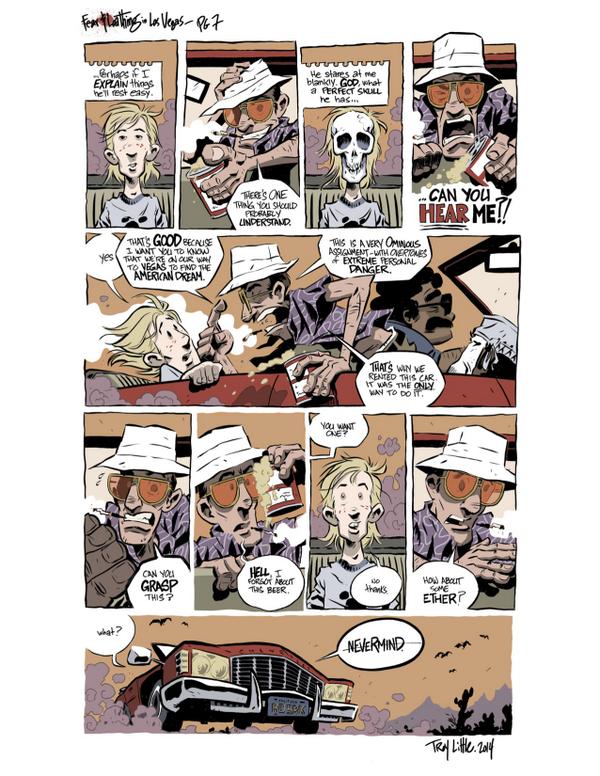 ---
The Outhouse is sponsored this week by Kidthulhu. Show them you appreciate their support of independent comics journalism by clicking this link.