Claflin, Shalhoub, Leo on shortlist for roles in the next Hunger Games film: Catching FIre.

---
Source: Variety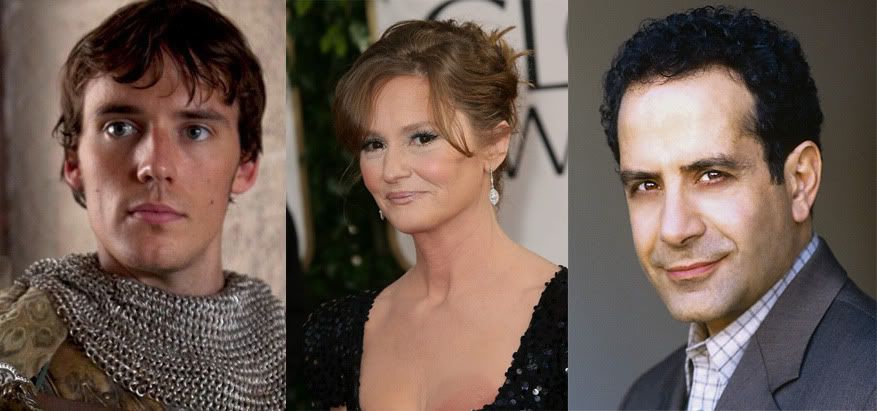 Though the casting is not final, Variety is reporting that Tony Shalhoub (Monk) up for
Beetee
, Sam Claflin (Snow White and the Huntsman) up for
Finnick Odair
,  and oscar winner Melissa Leo up for
Mags
, are on the short list for roles in the next Hunger Games movie where work is already under way.
It was released earlier this week that Amanda Plummer has been officially cast for now the two films that will cover the final book and Lionsgate is looking for a new director for it due to Francis Lawrence not having time to do it because of how fast they are coming together.
Out of the roles the actors are up for,
Finnick Odair
is the most sought after.  Finnick is the youngest to have won the Hunger Games at 14, he becomes a reluctant ally to Katniss in the story. 
Mags
was Finnick's mentor who Katniss ends up finding a bond with and
Beetee
an inventor that plays a critical role in the rebels' actions for the film.
These roles have not been finalized yet, so nothing here is a sure thing; but the news is quite likely at this point.
Written or Contributed by: Jeremy Shane