The Winners of The Outhouse Awards Have Been Announced!

---
The 2011 Outhouse Awards have been decided.
The Favorites - as decided by the Outhouse Community...
Favorite Writer
Scott Snyder (42%)
Jason Aaron (25%)
Mark Waid (13%)
Christos Gage (11%)
Rick Remender (9%)
Favorite Artist
Francesco Francavilla (36%)
Marcos Martin (23%)
J.H. Williams III (15%)
Ivan Reis (13%)
Sean Murphy (13%)
Favorite Cover Artist
J.H. Williams III (50%)
Marcos Martin (28%)
Yuko Shimizu (13%)
Skottie Young (9%)
Favorite Break-through Talent
Scott Snyder (57%)
Rick Remender (30%)
Joshua Hale Fialkov (11%)
Nathan Edmondson (2%)
Favorite Licensed Title
Teenage Mutant Ninja Turtles (35%)
Kirby Genesis (18%)
The Rocketeer Adventures (18%)
Angel & Faith (12%)
Buffy, the Vampire slayer (9%)
Doctor Who (9%)
Favorite Creator Owned Title
(Tie)
The Unwritten (30%)
The Walking Dead (30%)
American Vampire (24%)
The Sixth Gun (15%)
Favorite Sci-Fi / Fantasy Title
The Unwritten (48%)
Atomic Robo (23%)
Chew (15%)
Demon Knights (15%)
Favorite Crime / Suspense Title
Detective Comics pre-nu52 (46%)
Scalped (29%)
Who is Jake Ellis? (17%)
Scarlet (9%)
Favorite Humor Title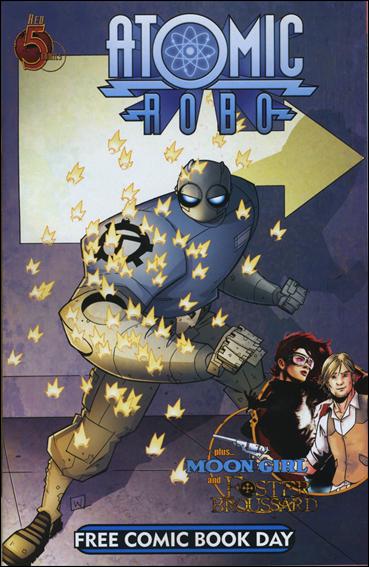 Atomic Robo (33%)
Rocket Racoon & Groot (28%)
Chew (15%)
Darkwing Duck (10%)
Booster Gold (8%)
Tiny Titans (8%)
Favorite Horror Title
American Vampire (40%)
The Walking Dead (30%)
Animal Man (15%)
Swamp Thing (11%)
I, Vampire (4%)
Favorite Super-Hero Team Title
Uncanny X-Force (39%)
Secret Six (27%)
Batman, Incorporated (18%)
Avengers Academy (16%)
Favorite Super-Hero Solo Title
Detective Comics pre-Nu52 (37%)
Daredevil (29%)
Batman Nu52 (18%)
Batwoman (8%)
Swamp Thing (8%)
And the Best Awards as chosen by the Awards Committee...
Best Collection Book US
Parker: The Martini Edition (50%)
Batman: The Black Mirror (33%)
Joe The Barbarian (17%)
Daytripper (0%)
Thor by Simonson Omnibus (0%)
Who is Jake Ellis? (0%)
Best Collection Book World
The Incal (75%)
Bakuman Vol. 7 (25%)
Yotsuba&! Vol. 10 (0%)
Best Original Graphic Novel
Games (60%)
Habibi (20%)
Infinite Kung Fu (20%)
Hellboy: House of the Living Dead (0%)
Hall of Fame
Joining previous Hall of Famers (Jack Kirby, Will Eisner, Stan Lee, Steve Ditko, Gil Kane, Joe Kubert, Julie Schwartz, Jerry Siegel, Gardner Fox & Bob Kane) are...
Chris Claremont (13%)
Harvey Pekar (13%)
George Perez (9%)
Joe Shuster (13%)
Joe Simon (9%)
John Romita (9%)
Alan Davis & Neal Adams (6%)
Curt Swan, Jim Steranko, John Buscema, Marv Wolfman, Nick Cardy, Peter David & Roy Thomas (3%)
Bob Haney & John Romita Jr (0%)
Best Short Story
"A Bonus Tale" from Daredevil #1 (50%)
"Life Support" from Action Comics #900 (25%)
"The Life and Death of Ace Arn" from Strange Adventures #1 (25%)
Best Single Issue
Detective #881 "The Face in the Glass" (33%)
Fables #100 "Single Combat" (33%)
Jonah Hex #69 "The Old Man" (33%)
Best Mini-Series
(Tie)
Justice League: Generation Lost (33%)
Who is Jake Ellis? (33%)
American Vampire: Survival of the Fittest (17%)
Vengeance (17%)
Best Series
Detective pre-nu52/Batman nu52 (57%)
Uncanny X-Force (29%)
Daredevil (14%)
American Vampire (0%)
Judges Choice
Where members of the Committee could recognize any overlooked excellence...
Batman: Arkham City
(Amoebas)
Having never experience Arkham Asylum, but hungry for a new game, I picked this up and within 5 minutes of playing, I knew this was something different. While the actual plot of city-sized jail is hard to swallow, the graphics and game play are exceptional and the voice acting is just perfect! If this is truly Mark Hammil's farewell to the Joker, it was a doozy! Guest stars aplenty with a ton of great villains along the way (Killer Croc had me jumping out of my seat the first time he popped up from under the sewer water). Challenges and tests range from easy to (three or four that just seem) impossible, but not enough to ruin the game at all. For being more fun and addicting than the last few nyears worth of non-Snyder Batman books, Arkham City was a highlight of 2011.
David Liss
(Blue Streak)
There seems to be less and less focus on the art of storytelling in comics. With many creators choosing to center their stories around shocking plot twists and "kewl" moments, David Liss stands out as one of the few creators to actually build a story organically. In both Mystery Men and Black Panther: Man Without Fear, Liss crafted a strong story with compelling plots and characters. While neither series had explosive, water-cooler moments, both were exceptionally well-written and showcased a level of talent that's missing from most comics today. If there's one writer who needs more work in the industry, it's David Liss.
DC Reboot
(Eli Katz)
I genuinely thought this was going to be a shit show, but, for the most part, DC has impressed me with the way it has brought some much-needed life and energy to its characters. That I look forward to a Superman book again is a welcome surprise. It has literally been decades since I've read the Man of Steel with any interest. And that books like Animal Man and Swamp Thing are being handled by major talents makes my fanboy heart glow.
Death of Spider-Man
(Gheru)
Supergods
(GLX)
It's a fascinating look at not only how Grant Morrison views the industry, but into his life as well.
Ultimate Marvel Vs. Capcom 3
(e_galston)
It has been such a fan requested sequel, that to actually have it be released is amazing. Sure some fan favorite characters didn't return (Cyclops, Megaman, Gambit and Venom are frequently requested), but the variety of Marvel characters is amazing. From obvious choices for a fighting game (X-23 and Iron Fist) to out there choices (Rocket Racoon and MODOK), there are characters for everyone. It also shows off some of the "lesser" heroes in the Marvel Universe. You gotta love a video game where you can play as Rocket Racoon and MODOK.
Written or Contributed by: Amoebas