Tron, Sweet Tooth, Ultimate Thor & more!
Live from the New York Comic-Con...Is not this show! Pick Of The Week goes to Jai Nitz & Andie Tong for
Tron: Betrayal #1
(
Marvel
). Fast Five picks include
Uncanny X-Force #1
(
Marvel
),
Sweet Tooth #14
(
Vertigo
),
Dethklok #1
(
Dark Horse
),
iZombie #6
(
Vertigo
), and
Ultimate Thor #1
(
Marvel
).
Stay in San Diego like me, and you'll remain bed bug free!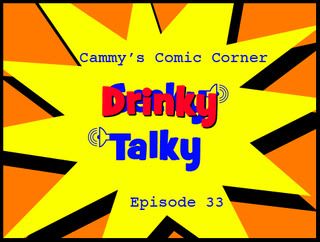 In this rambunctious episode, I'm joined by Josh Finney, Kat Rocha, Haley Manbat, Corissa Baker, Jules Rivera & more as we discuss a myriad of geeky topics over drinks. Rants on Mark Millar, Gojira, and 50?s lingerie are all topics of discussion, plus many more! WARNING: EXPLICIT TOPICS OF CONVERSATION ARE HAD!
Click here to listen!
Written or Contributed by: Cameron