Turf, The Walking Dead, Hulk & more!
[fpyoutube]li0LpR_WLho[/fpyoutube]
Very good week to be a comic book fan! Pick Of The Week goes to Jonathan Ross & Tommy Lee Edwards for
Turf #3
(
Image
). Fast Five picks include
Superman/Batman #77
(
DC
),
The Walking Dead #78
(
Image
),
Kick-Ass 2 #1
(
Icon
),
Guarding The Globe #2
(
Image
), and
Hulk #26
(
Marvel
).
Also, big announcement at the end regarding the
Long Beach Comic Con
!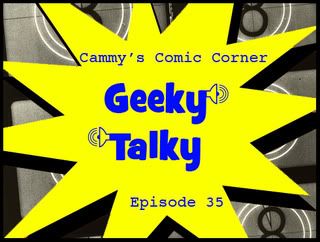 In this double-feature episode, I'm joined by Art (
Television Division
) to talk about
RED
, then Pat Loika (
Dial-R Studios
) to talk about
Jackass 3D
. Spoilers!
Click here to listen!
Written or Contributed by: Cameron
Enjoy this article? Consider supporting The Outhouse, a fan-run site, on Patreon. Click here for more info.
Comment without an Outhouse Account using Facebook
We get it. You don't feel like signing up for an Outhouse account, even though it's FREE and EASY! That's okay. You can comment with your Facebook account below and we'll take care of adding it to the stream above. But you really should consider getting a full Outhouse account, which will allow you to quote posts, choose an avatar and sig, and comment on our forums too. If that sounds good to you, sign up for an Outhouse account by
clicking here.
Note: while you are welcome to speak your mind freely on any topic, we do ask that you keep discussion civil between each other. Nasty personal attacks against other commenters is strongly discouraged. Thanks!