Annihilators, Locke & Key, and Axe Cop!
---
[fpyoutube]vXGwE3lDG8Y[/fpyoutube]
In this episode I switch things up slightly; I only talk about three titles. The three that really stood out to me this week are
Annihilators #1
(
Marvel
),
Locke & Key: Keys To The Kingdom #5
(
IDW
), and
Axe Cop: Bad Guy Earth #1
(
Dark Horse
).
Like the new jacket? I do too.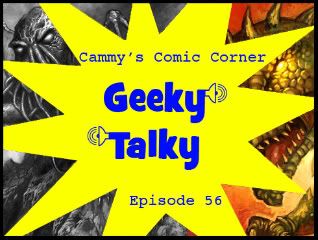 In this special episode, I interview artist
Patrick McEvoy
(
Starkweather: Immortal
). We talk HP Lovecraft,
World War Kaiju
, and much more.
Click here to listen!
Written or Contributed by: Cameron
The Outhouse is sponsored this week by Late Nite Draw. Recently featured on ComicsAlliances' Best Art Ever, he is a Chicago-based commissioned artist with a self-published Digital+Print one-shot coming out in October about the abominable snowman called ABOBAMANIMABBLE, and is also available for commissions. Check out some amazing art by clicking here or by clicking the banner at the top, and support the people who support The Outhouse.
Enjoy this article? Consider supporting The Outhouse, a fan-run site, on Patreon. Click here for more info.
Comment without an Outhouse Account using Facebook
We get it. You don't feel like signing up for an Outhouse account, even though it's FREE and EASY! That's okay. You can comment with your Facebook account below and we'll take care of adding it to the stream above. But you really should consider getting a full Outhouse account, which will allow you to quote posts, choose an avatar and sig, and comment on our forums too. If that sounds good to you, sign up for an Outhouse account by
clicking here.
Note: while you are welcome to speak your mind freely on any topic, we do ask that you keep discussion civil between each other. Nasty personal attacks against other commenters is strongly discouraged. Thanks!