Batman Inc & FF!
[fpyoutube]i11_k7d0Syg[/fpyoutube]
In this episode, I have two Picks Of The Week due to Rob Granito stealing my Fast Five. The first Pick goes to
Batman Incorporated #4
(
DC
), and the second to
FF#1
(
Marvel
).
Remember folks, WonderCon is next weekend!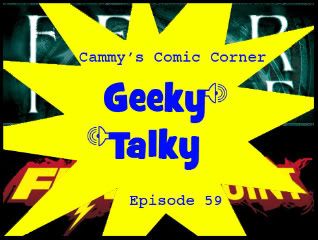 In this episode, I'm joined by Freddie & Jesse of
The Fourth Wall Comics Podcast
to discuss the two major upcoming comic events;
Flashpoint
(
DC
) and
Fear Itself
(
Marvel
).
Do you fear...event fatigue?
Written or Contributed by: Cameron
~OR~
Comment without an Outhouse Account using Facebook
We get it. You don't feel like signing up for an Outhouse account, even though it's FREE and EASY! That's okay. You can comment with your Facebook, Yahoo, AOL, or Hotmail account below and still interact with the greatest comic book community on the internet! But if you change your mind, sign up for an Outhouse account by
clicking here.
Note: while you are welcome to speak your mind freely on any topic, we do ask that you keep discussion civil between each other. Nasty personal attacks against other commenters are not welcome here. Thanks!