Avengers Academy, Super Dinosaur, Green Lantern & more!
---
[fpyoutube]-MUDuZc2UUc[/fpyoutube]
Lots of T-Rex's in this weeks picks, I've noticed. Pick Of The Week goes to Christos Gage & Tom Raney for
Avengers Academy #12
(
Marvel
). Fast Five picks include
Invincible #79
(
Image
),
Uncanny X-Force #8
(
Marvel
),
Green Lantern #65
(
DC
),
Super Dinosaur #1
(
Image
), and
Avengers #12
(
Marvel
).
The upcoming episodes for May could very well be brought to you by...you! Tune-in at the end and find out how.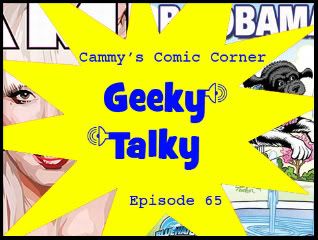 In this episode, I go on a bit of a rant about
Blue Water Productions
and their unauthorized biography "comics". Grumpy Cammy is Grumpy.
Click here to listen!
Written or Contributed by: Cameron
The Outhouse is sponsored this week by Kidthulhu. Show them you appreciate their support of independent comics journalism by clicking this link.