CHEW, R.E.B.E.L.S., FF & more!
[fpyoutube]JK9S-1n3j8I[/fpyoutube]
No Pick Of The Week, but we have a wonderful Fast Five! Picks include
Daredevil: Reborn #4
(
Marvel
),
Batman Incorporated #6
(
DC
),
CHEW #27
(
Image
),
FF #3
(
Marvel
), and
R.E.B.E.L.S. #28
(
DC
).
This episode has been brought to you by,
VALKYRIE SQUADRON
!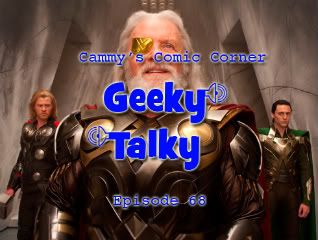 In this episode I'm joined by Ben and JT to discuss the blockbuster
THOR
. We talk about the movie, the comic runs you should read, and the upcoming Marvel movies. Spoilers!
Click here to listen!
Written or Contributed by: Cameron
The Outhouse is sponsored this week by Kidthulhu. Show them you appreciate their support of independent comics journalism by clicking this link.