For our first Outhouse Book Club, we take a look at the zombie super-hero novel: "Ex-Heroes" by Peter Clines.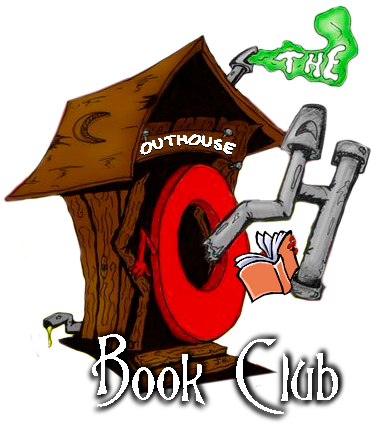 Cover Blurb
: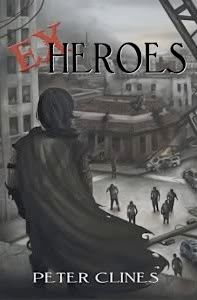 I'm pretty sure you already know who I am. As for everyone else... I don't think there are enough people left to make a secret identity worth the effort.Stealth. Gorgon. Regenerator. Cerberus. Zzzap. The Mighty Dragon. They were heroes. Vigilantes. Crusaders for justice, using their superhuman abilites to make Los Angeles a better place.Then the plague of living death spread around the globe. Despite the best efforts of the superheroes, the police, and the military, the hungry corpses rose up and overwhelmed the country. The population was decimated, heroes fell, and the city of angels was left a desolate zombie wasteland like so many others.Now, a year later, the Mighty Dragon and his companions must overcome their differences and recover from their own scars to protect the thousands of survivors sheltered in their film studio-turned-fortress, the Mount. The heroes lead teams out to scavenge supplies, keep the peace within the walls of their home, and try to be the symbols the survivors so desperately need.For while the ex-humans walk the streets night and day, they are not the only threat left in the world, and the people of the Mount are not the only survivors left in Los Angeles. Across the city, another group has grown and gained power.And they are not heroes.

Readers might also like
:
Peter Clines Interview
Discussion
:
You don't have to be an outhouse member to take part in the discussion, just fill in the captcha and join in. Please beware, there may be spoilers in the posts though.
And if anyone would like to join in on the discussion about next months book club you can do so in the forum (which you do have to be a member of to post in) here:
Outhouse Book Club Thread
You can also join up as a regular for our book Review group in that thread.
Currently our review group regulars consist of:
xaraan(me), Chubbles, Allen, GOFM, Garcoyle, ~Alima~, and David Bird.
Your Rating
:
Written or Contributed by: The Outhouse Book Club