---
I told you these would be late.
TO THE REVIEWS!!!!
Injustice Gods Among Us Year Two #1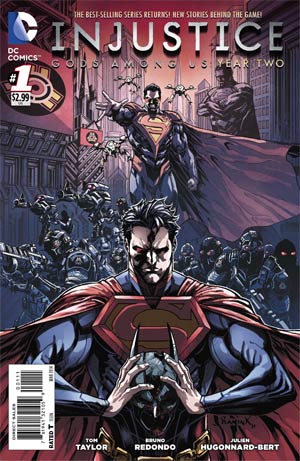 Writer: Tom Taylor • Artist: Bruno Redondo
The best-selling prequel to the hit videogame picks up right where it left off! Year one is over-now, year two begins. The death of one of their own has divided Earth's protectors as hero turns against hero. As Superman's iron grip on the world tightens, at the edge of the galaxy, fear approaches...
digital copy availible here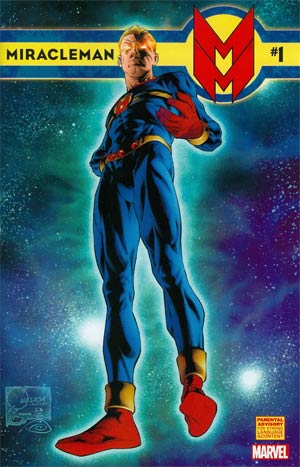 Writer: The Original Writer, Mick Anglo • Artist: Various
KIMOTA! With one magic word, a long-forgotten legend lives again!
Freelance reporter Michael Moran always knew he was meant for something more -- now, a strange series of events leads him to reclaim his destiny!
Relive the ground-breaking eighties adventures that captured lightning in a bottle -- or experience them for the first time -- in these digitally restored, fully relettered editions!
Issue 1 includes material originally presented in WARRIOR #1 and MIRACLEMAN #1, plus the MARVELMAN PRIMER.
digital copy availible here
Ze rules:
Post your review in the forum thread or in the comments section here on the front page.
Review as often or as little as you like. Once you've posted 5 reviews, you will be awarded 1 pick. You can post 5 reviews, right? That's a totally achievable goal and with day and date digital releases becoming the standard, it shouldn't matter if your shop ordered enough copies of this weeks comic or not.
When multiple Review Groupers have posted 5 (or more) qualifying reviews, they will be awarded their pick in the order that they qualified. What constitutes a qualifying review? Any review posted (with a score on a scale from 0-10, that's right 0!) within 1 calendar month of the thread going live. Reviews are to be at least 5 sentences long. It shows that a) you have at least read this week's pick and b) you have some unique insight into the comic.
Reviews posted while waiting in line for your pick will be applied to your next pick.
I'll be keeping track of everyone's progress with the newly christened Spreadsheet of Fantastic (RIP, Spreadsheet of Doom) and reporting the results in the Current Members list in the weekly OP. When it's your turn to make a pick, I will PM you. If you do not respond to me by Midnight EST the following Sunday, you will lose your pick and I will start a poll to determine that week's selection.
Any week in which we do not have a Review Grouper with 5 qualifying picks, we will determine the week's comic via poll.
If it's your week to pick, remember to keep it under $3.99.
Current Members List
5 Reviews
4 Reviews
3 Reviews
2 Reviews
1 Review
GHERU

Amoebas


Stephen Day
guitarsmashley
David Bird (10/30)
Punchy
RU's note - yes the members list has been culled some, if you feel your name was removed in error - REVIEW A COMIC!
---